Perhaps the greatest anxiety I have whenever I go abroad centers on maintaining my workout routine. Back in the U.S., my university has an amazing gym, which offers yoga and pilates classes, aerobics classes, free weights, workout machines, and an indoor and outdoor swimming pool. In Warsaw, however, my university (Collegium Civitas) does not have a gym or fitness center for students and faculty. Thus, I did some digging into what gyms in Warsaw had to offer.
I was quite pleasantly surprised: I have been able to keep up on all my activities, and have even found new activities that are not offered in the U.S. (at least not in Austin, Texas). As a result of my research, I have compiled a list of fitness centers, which activities they offer, and prices of classes and memberships, so as to better assist future students who will be studying in Warsaw.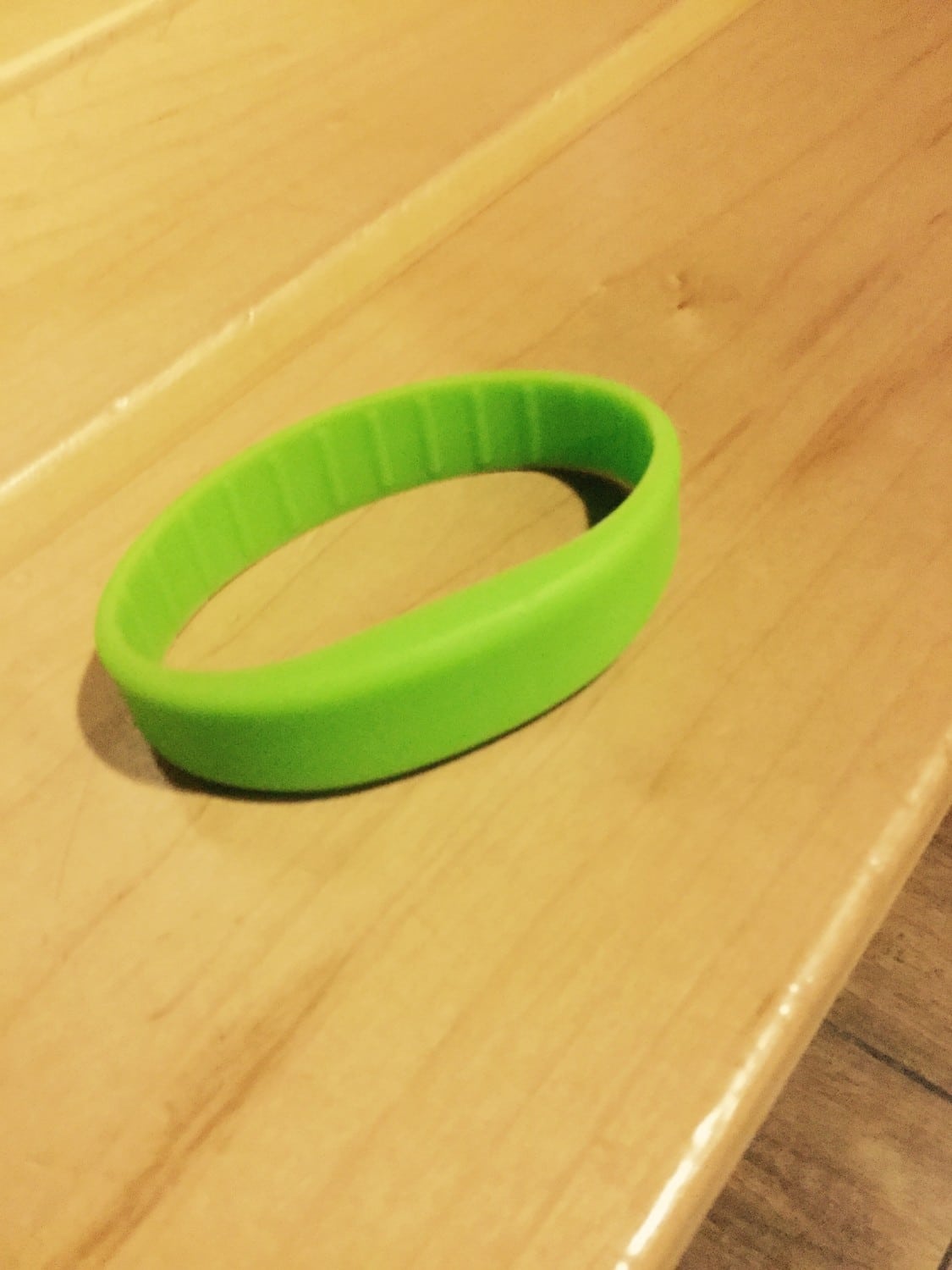 Starting with CityFit, I would recommend this gym to those who are here short-term (one or two months or less), as they require no contract or membership to access their classes and/or trainings. You simply pay for the amount of time you train. They offer 24-hour passes (about 25 PLN – currently worth about $6); 72 hour passes (35 PLN); a one month memberships (about 90 PLN); and a one month membership that includes a consultation with a personal trainer, priced at 199 PLN a month. You do not need a credit or bank card to sign up; they accept cash for sign-up and for monthly payments. CityFit is enormous; up to a few hundred people can be working out a time, and their equipment is new and always being updated. I was interested in their Total Body Conditioning group class, which is a workout class blending cardio and strength exercises for the purposes of body sculpting. It was an hour long class which ended with 10 minutes of stretching. I left the class feeling energetic mentally and physically (note these classes are not offered in English, but they are very easy to follow along with, and taking fitness classes in Polish helps you learn more Polish!). They have two locations in Warsaw, one in the center (Ronda ONZ), and one in Targowek. If you do sign up for a membership here, your membership entry "card" is just your fingerprint. You do need to bring your own lock for your locker (or you can buy one there), and a towel if you decide to shower there after.
Warszawska 26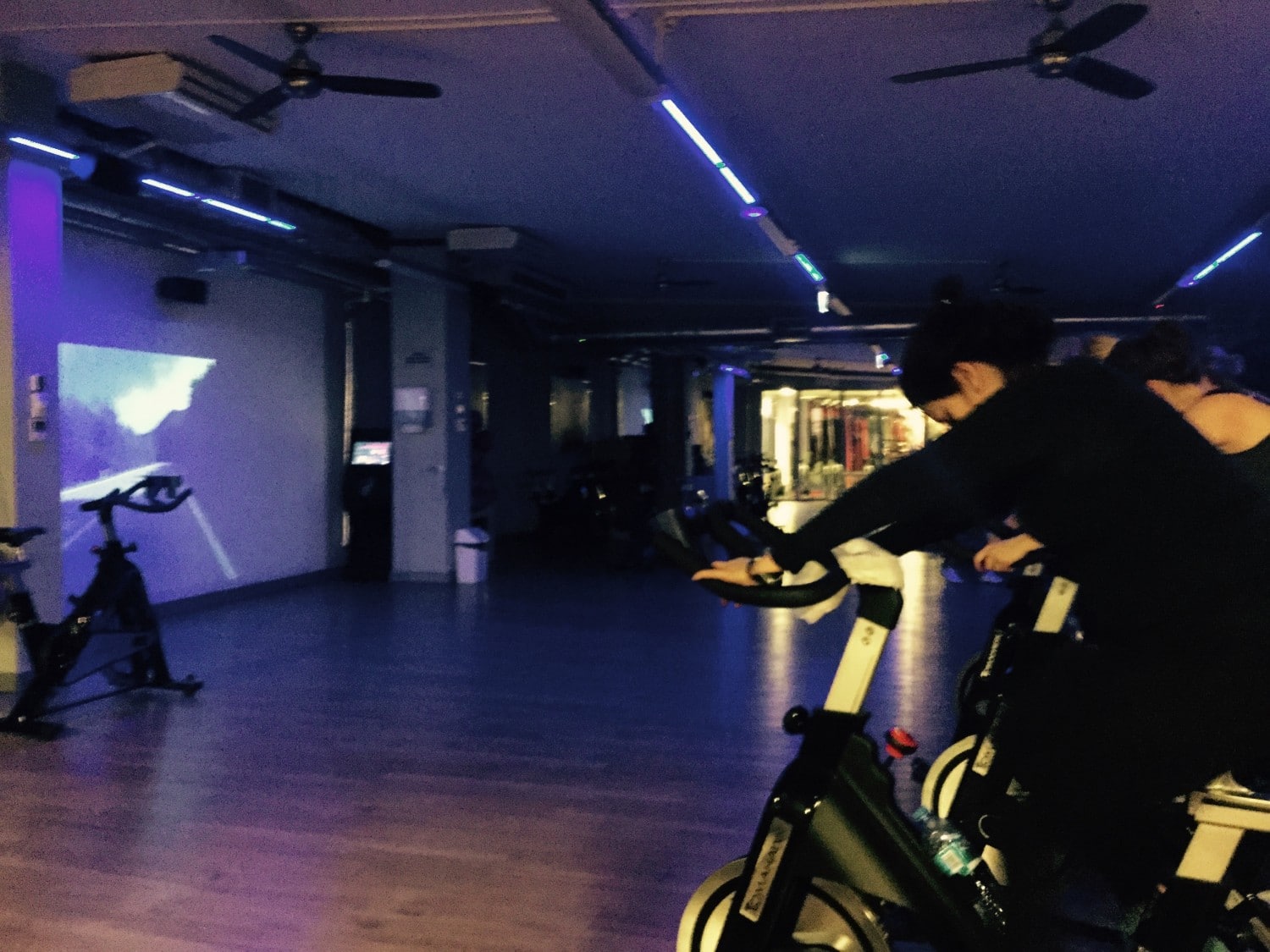 The gym I ended up joining, however, is Jatomi Fitness. I was extremely impressed with this gym. They have 36 centers in Poland. Every center has a sauna. You simply pay an extra 40 PLN a month to have unlimited access to towels, and their showers are beautiful. They supply shampoo, conditioner, and body wash, and you do not need to bring your own lock, as they give you a rubber wrist band that has a sensor in it that locks and unlocks your locker. These rubber wrist bands are really smart: They will not lock another locker if you have already locked one, and they only unlock the locker they locked. Your entry "card" is also your fingerprint, staying consistent with CityFit. Oh, and they are also (thankfully) open 24 hours a day.
What really led me to decide upon taking a membership at Jatomi Fitness, however, were the classes they offer. I am a yoga and pilates fan, occasionally engaging in Tabata workouts. They offer all these classes, plus a unique class called Body Balance, which is a fusion of pilates and yoga. And for students studying in Warsaw at Collegium Civitas, they have a center inside of Zlote Tarasy, which is right across the street from Collegium. This location is in fact their largest center in all of Poland (and even has a jacuzzi). Of course, classes are not in English, but they were easy to follow along with in Polish, and the instructors pay extra attention to you if you inform them that your Polish is lousy. Their membership options were a little strange, though: You can buy a month membership for 149 PLN, but if you sign up for a five month package, it costs 129 PLN/month. You must inform them a month prior to the end of your contract that you do not wish to renew, otherwise they automatically charge your card. You must have a verifiable bank or credit card to sign up.
Siedmiogrodzka 1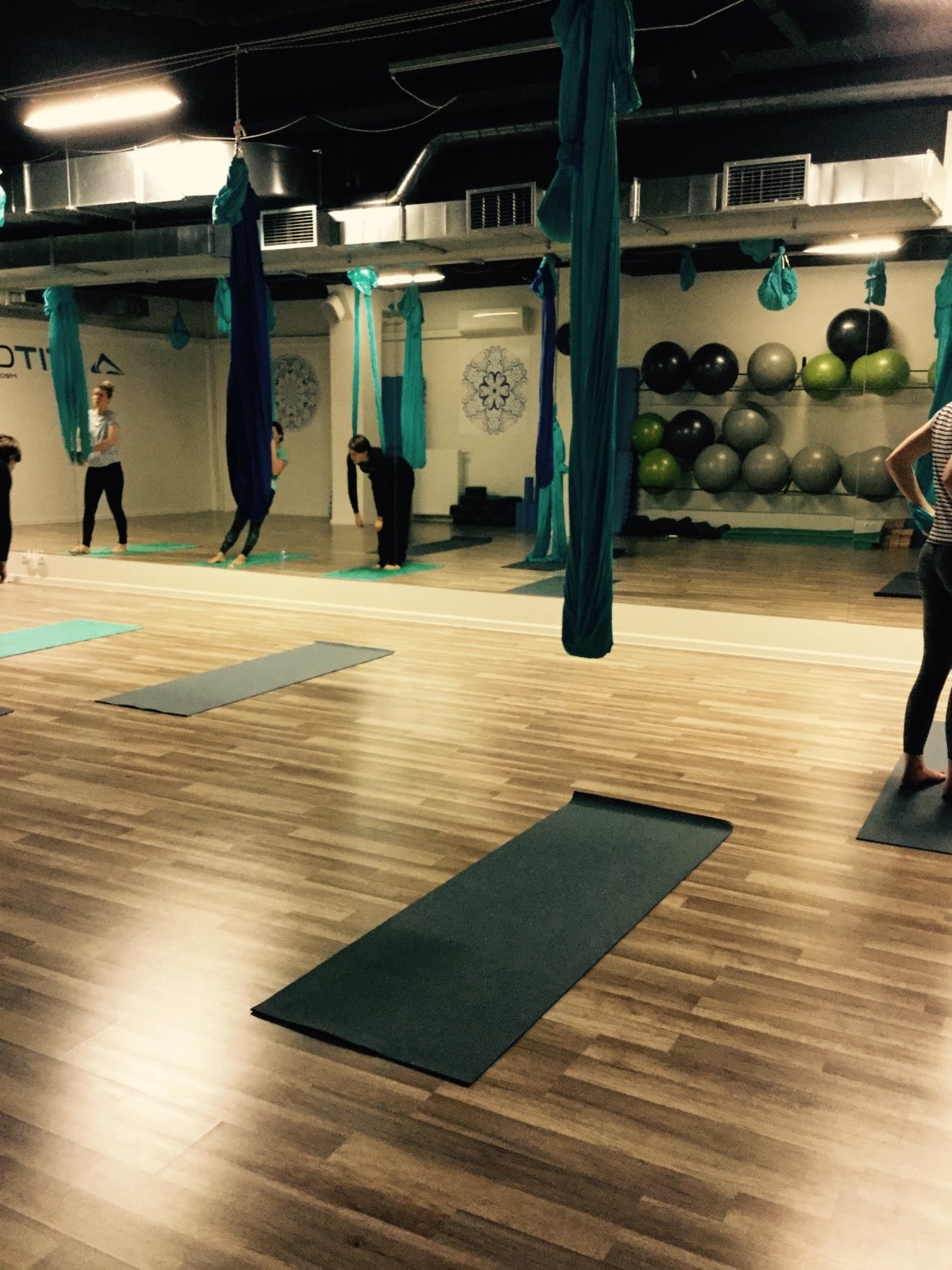 Because I am such a devoted yogi, however, I had to find an actual yoga center. I found this place called Fitology, which offers something called aerial yoga. This is a fusion of aerial silk dancing/arts and yoga (see this video on youtube). I laughed so much throughout this class, and overcame fears. The other people in the class were in the same state, so it was a thoroughly bonding experience for all of us, and I made some friends. I go to this class every week now. It lifts my spirits, gives me a sense of belonging, and forces me to face my fears and embrace challenge. The class was taught in Polish, but the instructor spoke beautiful English – as did many of the other students – which helped me feel more relaxed and at ease as well.
Fitology also has the most flexible paying and membership options yet. You can walk in to a class and only pay 40 PLN, or you can buy four weeks for 140 PLN – which gives you unlimited access to their classes. They also have an 8 week option at 200 PLN, a 10-week option at 270 PLN, and memberships for 3 months (540 PLN), 6 months (890 PLN), and one year (1390 PLN). Fitology also has no preference on how members pay; you can pay with cash or card. They are open Monday through Saturday, from 7 am to 7:30 pm.
There are more gyms around Warsaw (such as McFit and Holmes), but from what locals have told me, and from what I myself have experienced, I can recommend any of the three places I've described above. There is some type of fitness activity for everyone in Warsaw! Keeping up with your fitness routine should be no problem here whatsoever.