On one of my last few days in St. Petersburg, I took one of my last walks around my neighborhood, and something struck me. "If I ever get back here," I thought, "this is what I'll want to see first." It may not make sense to anyone but me, but if I ever get the chance to return, my must-sees are not The Hermitage Museum or St. Isaac's Cathedral. It's Ploshad Truda — Labor Square — where I lived for more than five months. Each day in Russia was filled with some kind of novelty and learning experience, but the square where I lived was one constant. Each day I saw the same two stray dogs napping the day away. Each day I could expect new random objects to be left out on the sidewalk as either trash or freebies, from musical instruments, pairs of running shoes, kids' toys, and once a pile of women's swim suits. And each day, almost without a doubt, I stopped in at Gastronom 811 at Ploshad Truda #3, lovingly referred to simply as simply "Gastronom" by many a student, a 24-hour minimarket just down the street from my dormitory.
Gastronom was the site of my first purchase in Russia, the site of my first failure to communicate, and my trusty go-to lunch spot. By the end of my time in Petersburg, I knew each cashier's personality, had memorized the prices of my usual purchases down to the ruble, and tried a number of different snacks not sold in stores back home in the States.
As an homage to my second home in Russia, here is a list of  the foods from Gastronom that I'll miss the most (though I won't miss them quite as much as I'll miss the night manager who would do a jig with me to the Russian pop music playing overhead as I waited in line, but that's another story).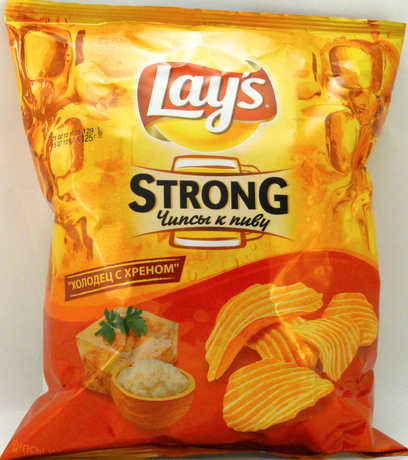 1. Kholodets flavored chips
You can probably glean a thing or two about the favorite foods and flavors of a country by checking out its potato chip flavors. In the US, you can eat chips flavored like chicken and waffles, Sriracha hot sauce, or garlic cheesy bread. At Gastronom, you'll find classics like kholodets, shimp, and hunter's sausage. Once while waiting in a particularly slow line, I got stuck with nothing to look at but the chip rack, and noticed a less prominent flavor tucked away. Холодец с хреном, the package read. I had no idea what that was. On each bag of chips, the flavor is illustrated by, say, a bundle of green onion next to a bowl of sour cream, clearly communicating what the flavor is even if there's a written language barrier. I certainly hadn't seen this flavor in the US, and nothing about the illustration was helping me determine what Холодец or хрен could be. The image depicted what looked like a transparent brick with shredded meat on the bottom next to a bowl of ambiguous white matter. Naturally, I decided to give it a try. I got back home, opened the bag and found I actually liked the flavor. A quick Yandex search taught me that I was eating chips flavored like meat jelly and horseradish. My munching became slow and cautious as I continued to read about xолодец. According to my research, it's served as an appetizer or as a party dish for celebrations and holidays. Typically, the meat at the bottom is pork or beef, boiled along with carrots, onions, and various seasonings. The broth — which is poured on top of the boiled beef and then refrigerated together to form the jelly — can be made from the water the meat was boiled in, or from boiled chicken or pigs feet. It's served cold and to be topped with a wash of horseradish or mustard. You can attempt to make some kholodets yourself with this recipe, or take the easy way out and grab a bag of chips while in St. Petersburg for around 30 rubles.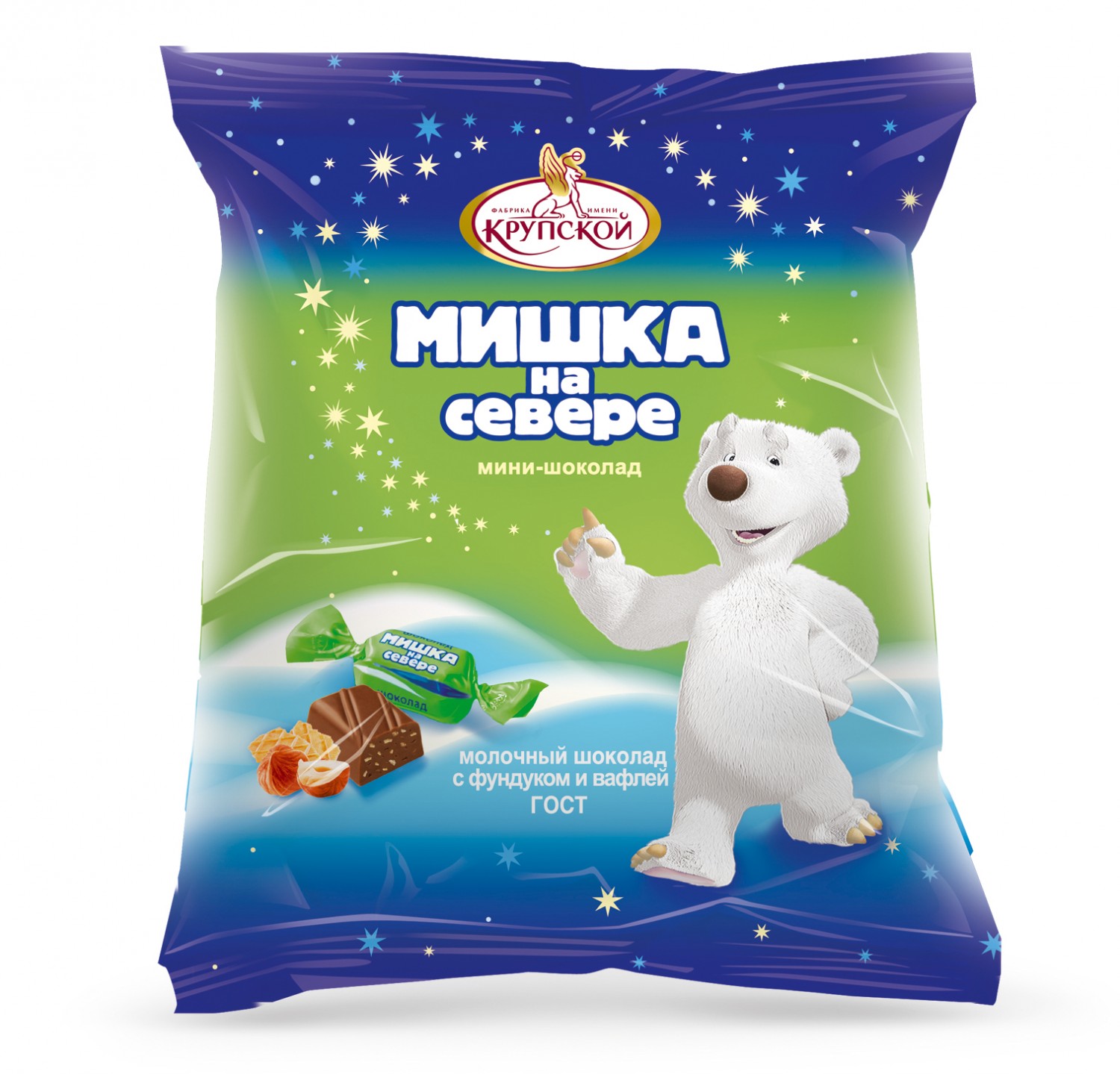 2. Hazelnut candy
In one moment of weakness, I reached for a familiar Snicker's bar at Gastronom, having missed the mix of peanuts, chocolate, and caramel in my favorite candy bar. The first, much anticipated bite was a major disappointment. It tasted funny. I checked the expiration date, but it checked out. Then I took a closer look at the wrapper — I had mistakenly bought a Snickers "edition" made with hazelnuts! While I didn't like the taste at the time, hazelnuts grew on me, and it's a good thing they did. According to research I read the other day prepared by the United States Department of Agriculture, nut consumption in Russia has risen steadily since 2005, in line with rising incomes. Russia itself is limited to production of pine nuts, and therefore imports other popular tree nuts, including hazelnuts from Turkey, almonds from California, and pistachios from Iran. The study says that 40 percent of these imported nuts go straight into snack production. That's no surprise to me, as nuts, hazelnuts in particular, seemed to come in snacks of every stripe. Cookies, ice cream, and granola bars seemed to embrace hazelnuts the way almonds are in the States. In the candy aisle, hazelnuts reigned supreme. I soon came to prefer them over even almonds, a chief export of my home state! The locals, like myself, seemed to be helpless against the allure of a chocolate bar with hazelnuts. I once watched a babushka clear out a selection of chocolate-covered hazelnut bites at Gastronom, picking bag by bag off the rack and plopping them in her basket before I could grab one for myself. Thinking back, I should have done the same thing before I left Russia so I could have a stash instead of a distant, albeit tasty memory. My favorite, the basic chocolate candy bar with hazelnuts, had cheap versions of around 45 rubles.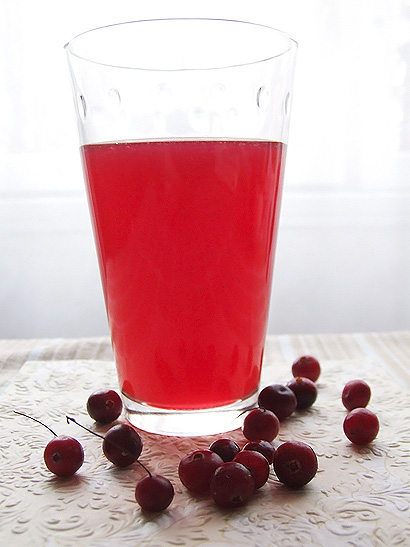 3. Kisel
I reached for this drink thinking it was a fruit juice. Not knowing what kisel was, I opened the cap, took a swig, and expected delicious, tart cranberry juice. The 'swig' took longer than expected — the thick liquid inside the bottle was only slowly moving toward me. "What the heck?" I thought. Another grocery store experiment gone wrong, another wasted 35 rubles. It felt like I was drinking jelly. Apparently, kisel is made from fruit juice (usually of berries), but it's then thickened with corn or potato starch. I did some research on kisel and found that it can be more than just a drink. I found a lot of serving suggestions — mix it in with oatmeal, have it with some creamed wheat or semolina (which was a common breakfast for me), mix it in a custard. It never quite caught on with me as a drink, but it was a favorite mix-in with morning oatmeal. The Russian expression "Молочные реки, кисельные берега" (milk rivers and kisel shores) is used when talking about a carefree life, according to Russian Season, where you can also find a recipe to make your own cranberry kisel.
4. Plombir 
This snack is the holy grail of my memories about Russia. Though ice cream may seem as American as apple pie (at least it did to me), I can safely say that I ate more ice cream in Russia than I ever have while living in the United States. My favorite cheap treat was a 25 ruble bit of plombir, which usually came in the form of мороженое в стаканчике, or ice cream in a little cup. That 'little cup' is what we usually think of as a cone. It's been suggested that Russian "plombir" comes from the French ice cream "plombière," that utilizes egg yolks in the recipe to help create a silky texture. Perhaps this additive is the reason I found Russian ice cream to be creamier and smoother than ice cream I had indulged in while in the States, not to mention the higher fat content of many Russian dairy products comparative to those sold in the States probably contributed to a richer taste. (Or maybe it was all in my head, who knows.)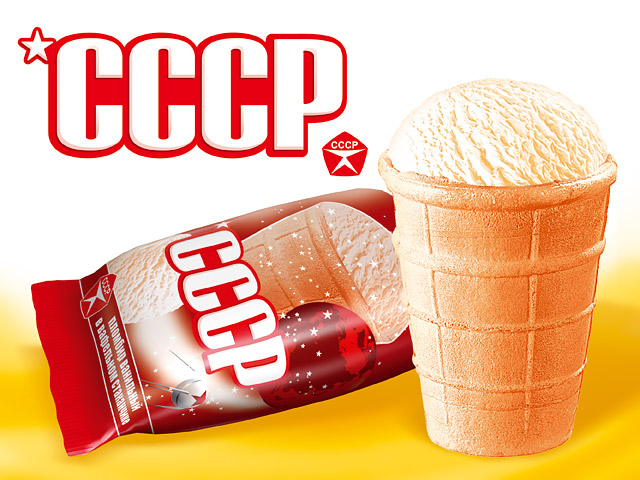 One of the draws of plombir– besides the fact that it's everywhere, cheap, and delicious — is the fun packaging. Plombir is made by many different brands, including a brand simply called Пломбир. Many of these brands, though not all, seem to play on a sense of Soviet nostalgia in their names and package designs. While sifting through the ice cream box at Gastronom or any corner market, you might find brands with names like СССР and Советский, which wrap their ice cream cones in packaging decorated with stars and hammer and sickle imagery. Some ice creams are branded simply '20 Kopek' to recall ice cream brands in the Soviet times, which were sometimes named for their price. Nestlé purchased a brand called '48 Kopek,' a line of ice cream sold in Russia. My Russian friends loved plumbir too, always picking up a few cones for the road or for a walk along the embankment as a cheap, simple form of entertainment.
If I ever make it back to Russia, the first place I'll want to go is Gastronom, by now a permanent institution in my memories of my time abroad. If you're in St. Petersburg and want to find a Gastronom 811 in your area, click here for a list of locations.