As someone who comes from Seattle, I am a big fan of craft beer. From porters to IPA's, and pilsners to brown ales, I appreciate them all. I was worried that Russia would have none of this wonderful variety – or even good beer in general – but I was pleasantly wrong. Prices for craft are also fairly reasonable – a pint generally goes for about 220 ($3.50) to 350 ($6.00) for a pint. Here are the top places I found for good craft beer in St. Petersburg!
Apraksin Pereulok, 14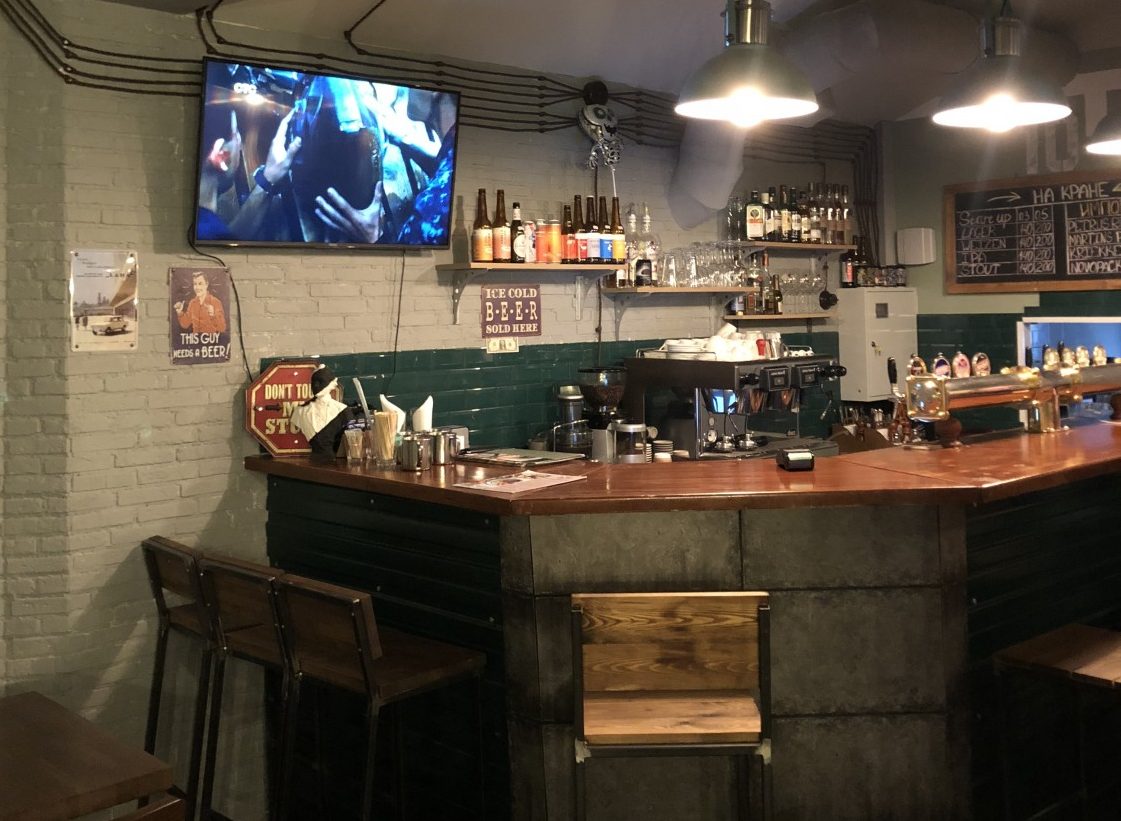 With five of their own beers and another five imports on tap, this quaint but cozy pub is always a welcoming space. With the chairs comfortable, and the music not too loud, it's a perfect place to grab a beer or two and chat with friends any time during the week. They even have several bottled beers that you can get to go. They charge 200 rubles for a pint of their own beer, and 230-350 rubles for a pint of imported beer.
Gorokhovaya Street, 26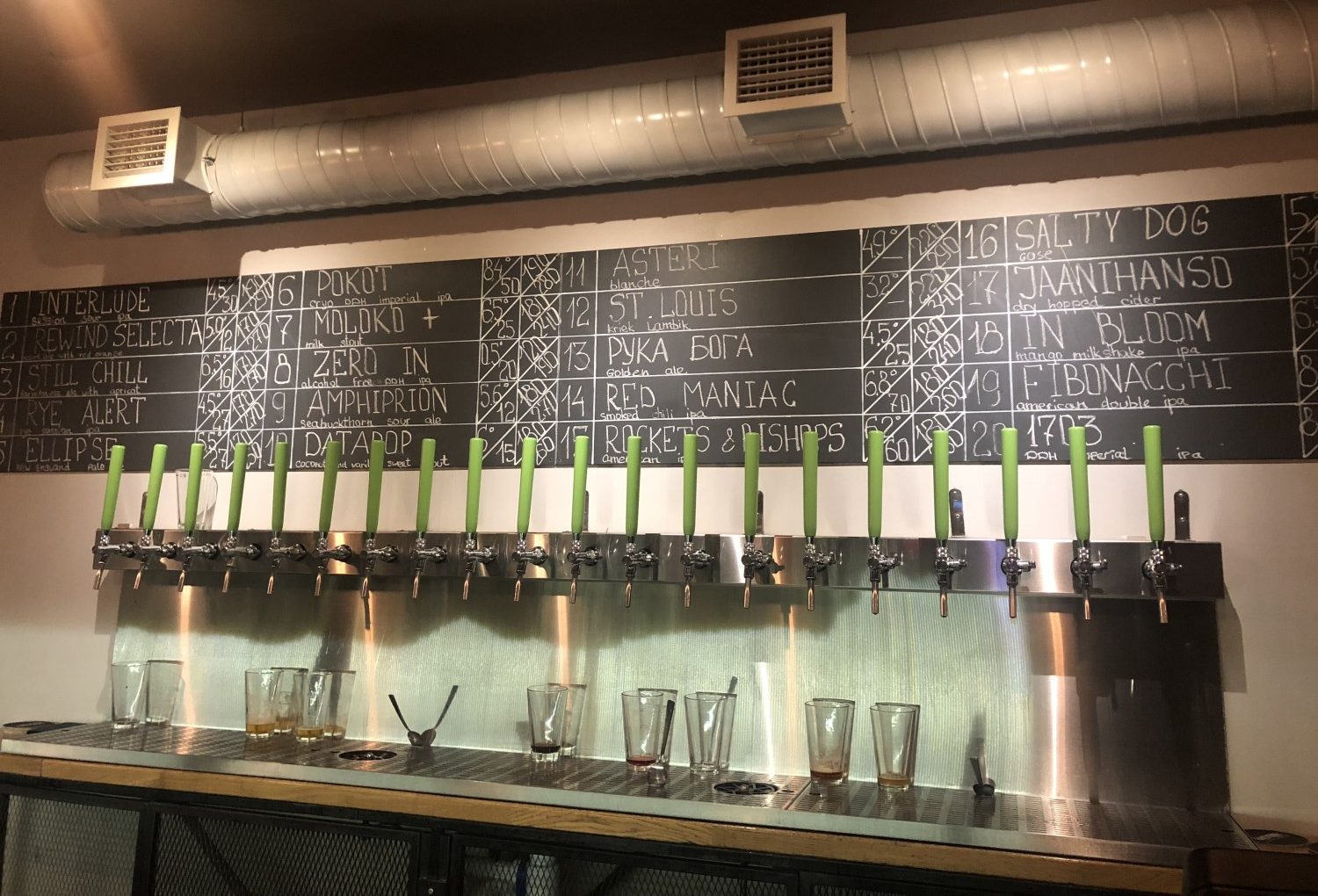 This craft beer shop could easily be down the street from my place in Seattle. The black board above the bar lists 20 different beers and ciders (mostly local), and gives their ABV (alcohol by volume) and IBU (International Bitterness Unit). They have a wide arrange of different types of beer, from regular IPA's and pilsners, to interesting flavors like Moloko+ (a milk stout) and Red Maniac (smoked chili IPA). Their beers range from 220-350 rubles for pint.
Rubinshteyna Street, 9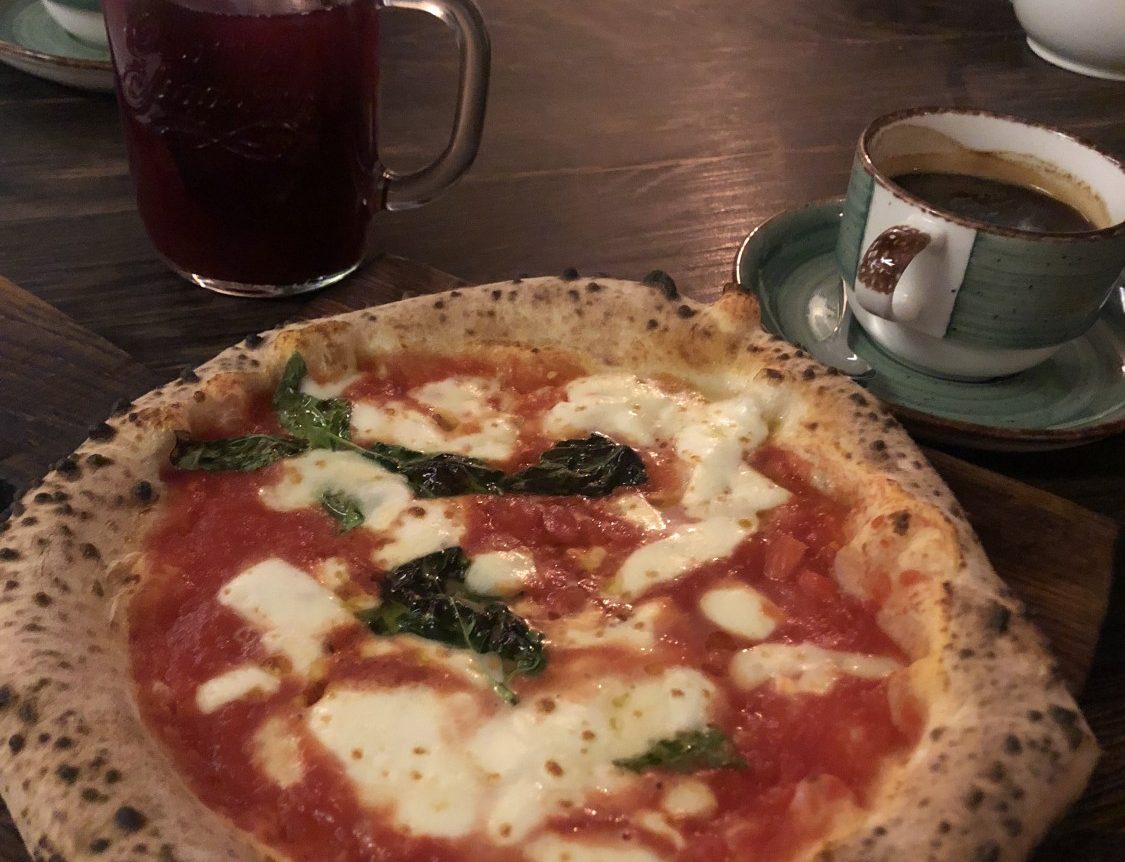 Located on the busy Rubinshteyna Street, this restaurant and bar looks seemingly small on the outside, but is actually proves to be quite large once you get inside. They have over 100 different types of beers, including on tap and bottled. Open till 3am on weekdays and 6am on weekends, this place serves great pizza and beer at a good price (250 for a beer, and around 250 for a pizza)
Naberezhnaya reki Fontanki, 55
With 20 beers and ciders on tap, and 400 bottles and cans, this is a great place to try both local and international beers. Besides serving tasty beers, this place is one of the few good places for Mexican food in the city! Going during a quiet weeknight makes for a perfect place to grab a few beers with friends, with the friendly bartenders (who speak English) and soft jazz music playing in the background. Food from 200-400, beers around 350.
Mayakovskogo Street, 11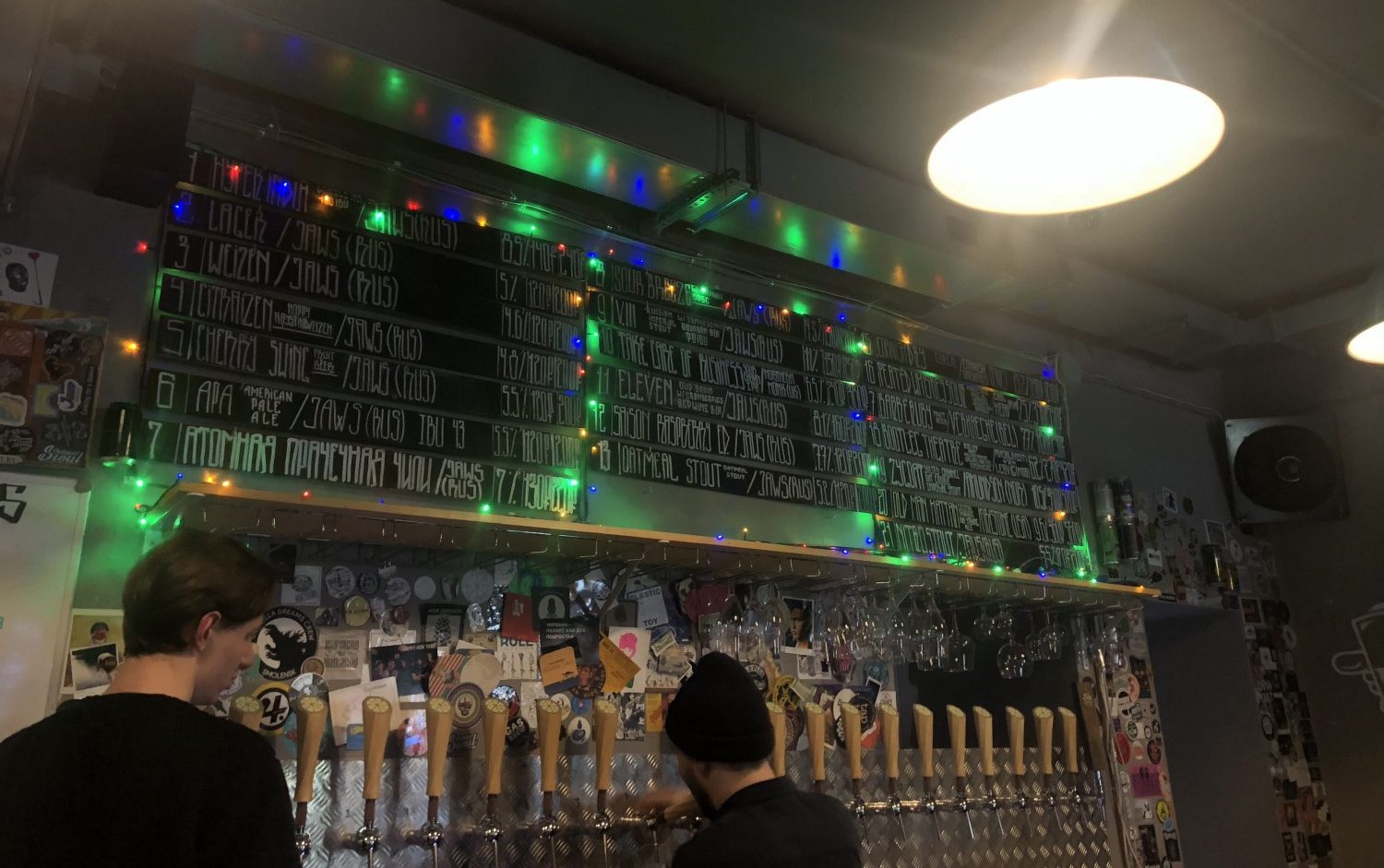 Having 21 beers and ciders on tap, and several full shelves of more beers and ciders, this "hoppin spot" is a good place to grab a beer and see the hipster scene of Saint Petersburg. Over half of their beer/cider menu is made at their own brewery, and the rest are other locals. If you like their beers, it is possible to find them at other restaurants and bars around the city as well, especially their IPA. Pint 200-300 rubles.
2 Sovetskaya Street, 25A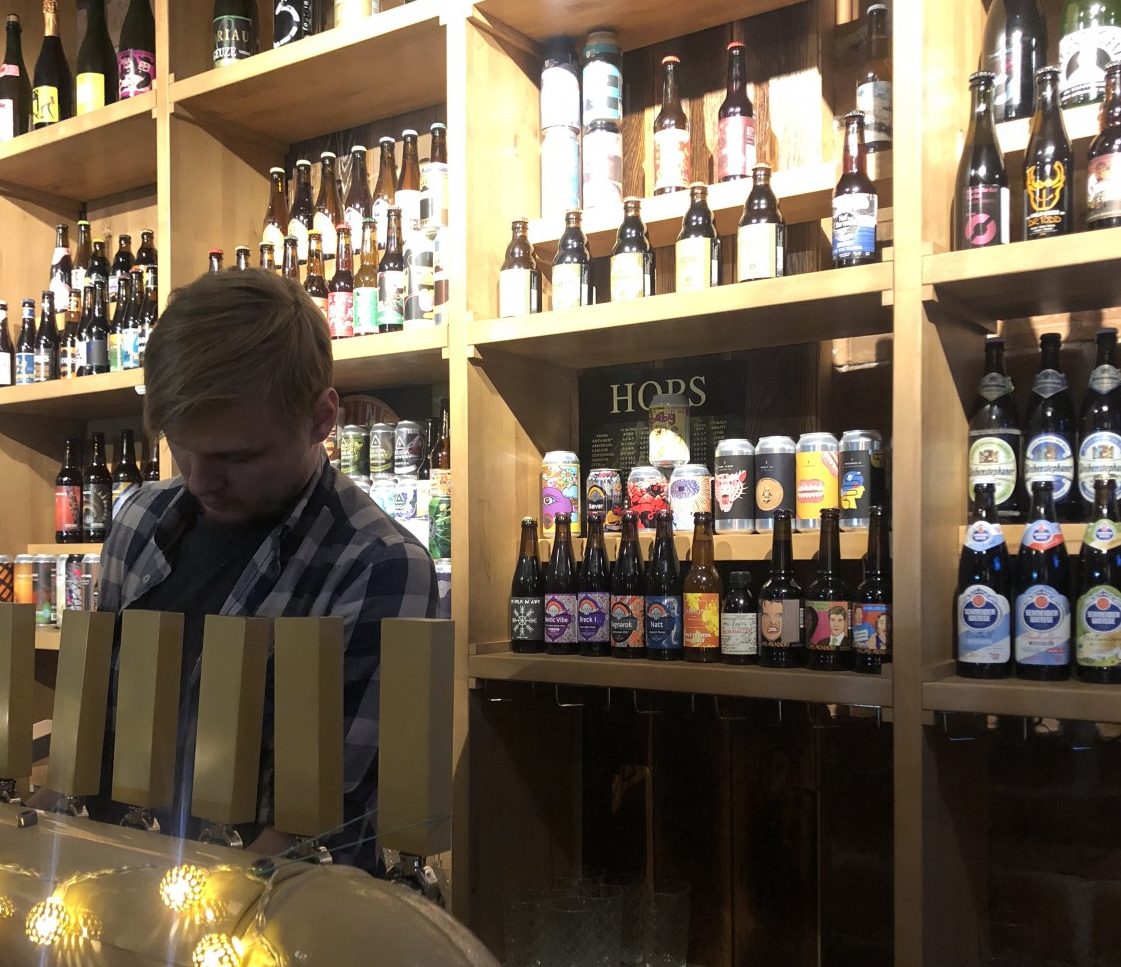 Bakunin is one of the most popular breweries in Saint Petersburg. They also run this incredibly relaxed pub where you can try almost all of their flavorful beers on tap, and get several more in cans. 250-300 for a pint.
Dumskaya Street 1-3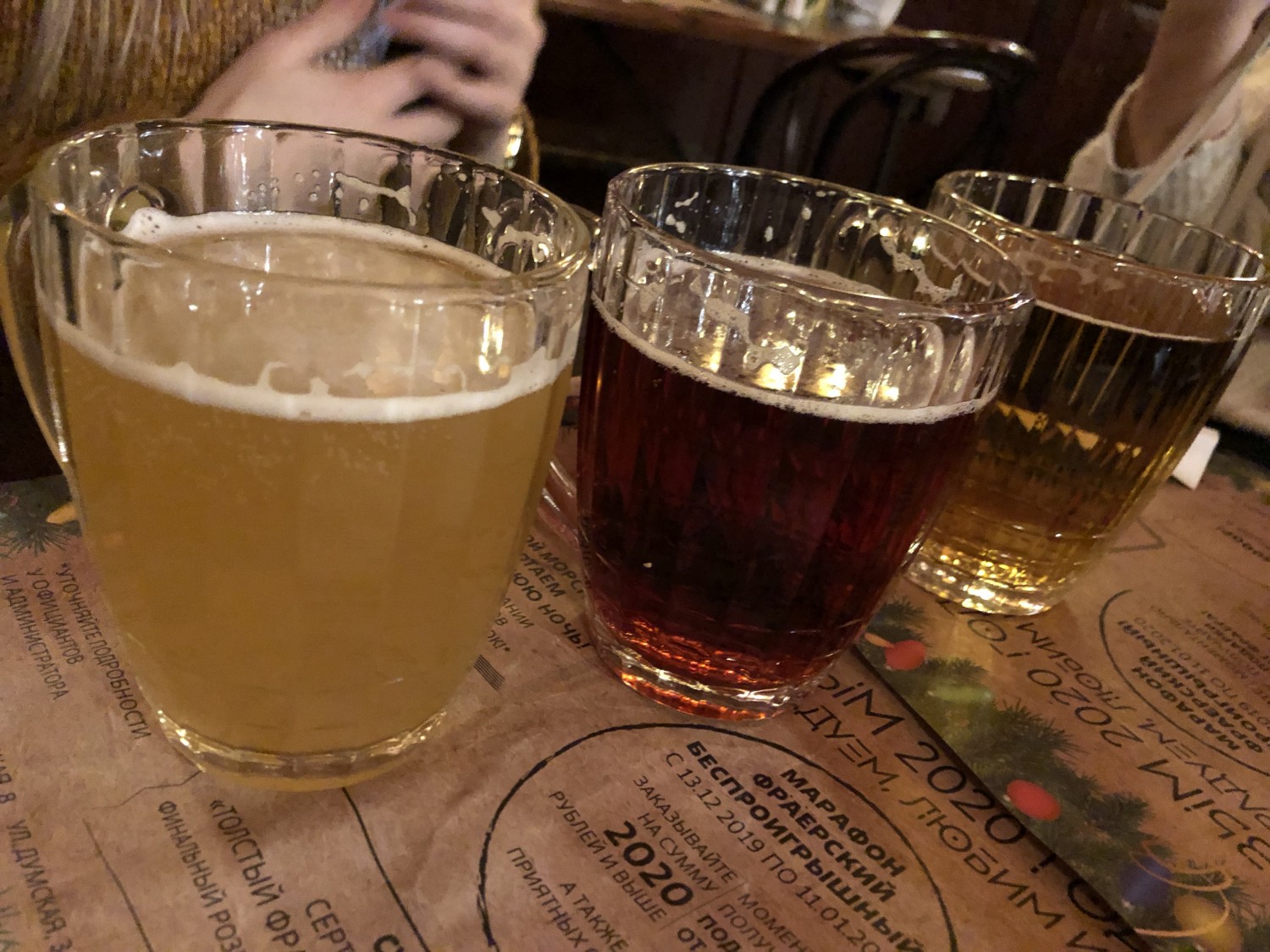 Located closest to the university, on the kinda-sketchy Dumskaya Street, the Tolstiy Friar (meaning Fat Friar) isn't what you would expect from a craft beer place. Offering about 8 different beers and a few ciders, the beers here are simple, yet good. When ordering a half liter (or a true Bavarian liter stein), you get a small plate of beer snacks, which include cheese, crackers, and the very Russian dried fish. The people working here are incredibly welcoming, but, just a warning: they make the check by the table, not person – so you are with a group, you will want someone keeping tabs for you or just pay for each drink at the bar. Half liter for around 180, liter for 350. Read more on Tolsty Friar here.