What's the best way to warm up and spend a free evening in Warsaw? In my opinion, nothing is better than finding a small pierogarnia (pierogi restaurant) and sitting down to a plate of delicious pierogi, hot beer, and good company. Poland and pierogi are practically synonymous – and for good reason. Pierogi, often rendered in English as "dumplings," is a staple in traditional Polish cuisine. These small semi-circles of dough, stuffed and then crimped at the edges, and then either boiled or fried make a delicious meal. There are several different kinds of pierogi: mięsem (meat), ruskie (Russian- filled with potato, onion, and cottage cheese), łososiem (salmon), serem (cream cheese), szpinakiem (spinach), and deser (dessert- chocolate, apple, and blueberry). While studying abroad in Warsaw I fell in love with these morsels and sought out the best pierogi in Warsaw. In this article I'll highlight four of the restaurants I found in my search, ranked in order of how much I would recommend you go to them!
5. Zapiecek Polskie Pierogarnie

Zapiecek serves traditional Polish food from several locations in Warsaw and Krakow.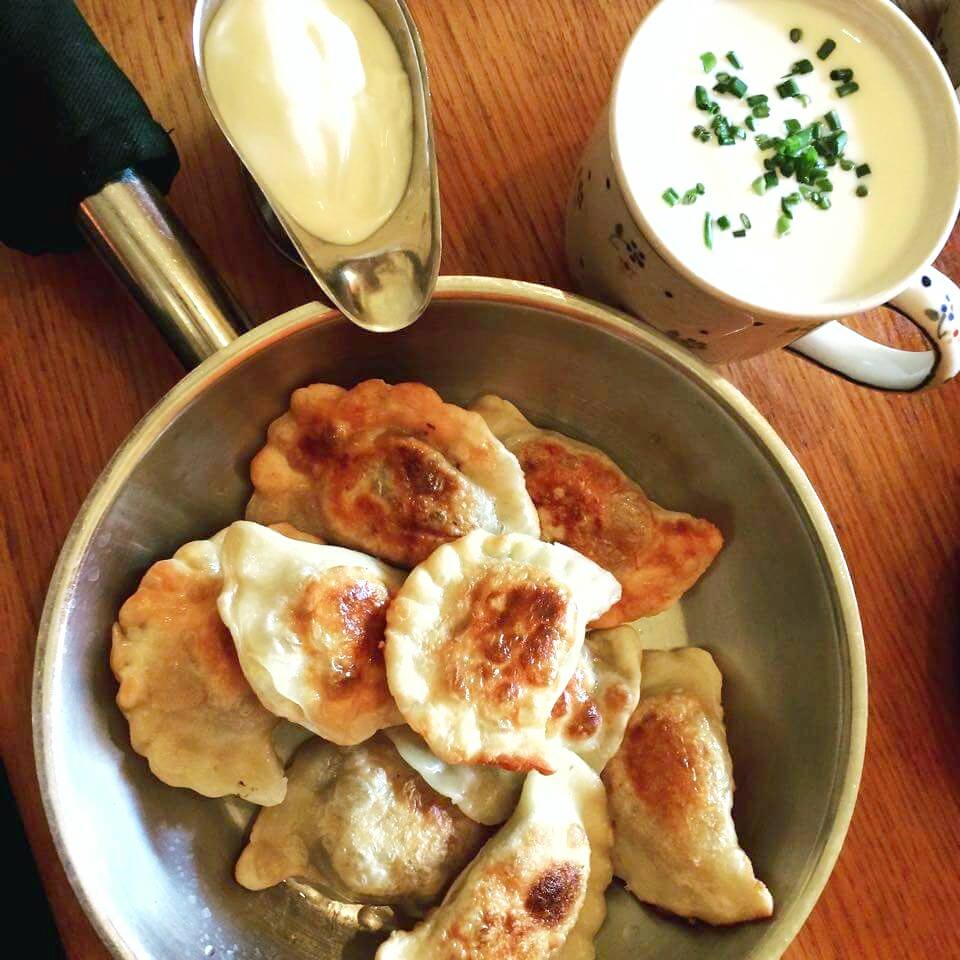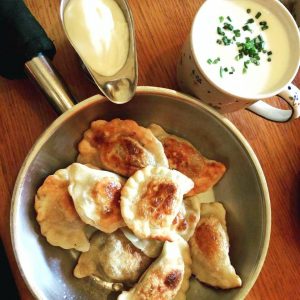 Its name is derived from the name people gave the place behind the stove, or a corner by the fireplace, where people often slept during the winter. The restaurant locations are built to resemble a country cottage, complete with pots and pans adorning the walls.
The menus, which hang on the wall, describe the dishes in Polish and English, but the text is quite small. Pierogies are the house specialty and come with a wide range of fillings — from meat, cheese, cabbage and mushroom, lentil, buckwheat, and spinach, to sweet apple-raisin, plum, and makowo nut. They also offer soups (including traditional zurek soup), salads, and main courses.
Most Zapiecek locations are rather small, so during peak meal times it may be difficult to find an empty table as the simple, affordable, traditional local foods are popular with tourists and locals alike.
4. Pierogi na Chmielnej 13
Chmielna 13
This was the first restaurant on my pierogi journey, mainly because of its proximity to my apartment. Located on the heavily pedestrian trafficked street of Chmielnej right in the city center of Warsaw, it was less than a five-minute walk from my apartment at Zgoda 13. I walked in and was greeted by a friendly man who seemed to be the only employee. I said hello and ordered pierogi ruskie, all in my rough Polish. He smiled at me and switched to English and asked if I'd like them boiled or fried. I chose boiled and found a seat on the patio outside; the weather was pleasant, and it was interesting to see the different people walk by. After about ten minutes my pierogi arrived, and I dug in. The pierogi were good, but nothing too special in my opinion. The onions on it were a good touch that definitely added to the flavor. The price for a plate of nine pierogi was 20 PLN ($5), which seemed slightly overpriced in my opinion. The atmosphere of this restaurant was its strongest characteristic; a homely and inviting décor made it a pleasant place to eat at.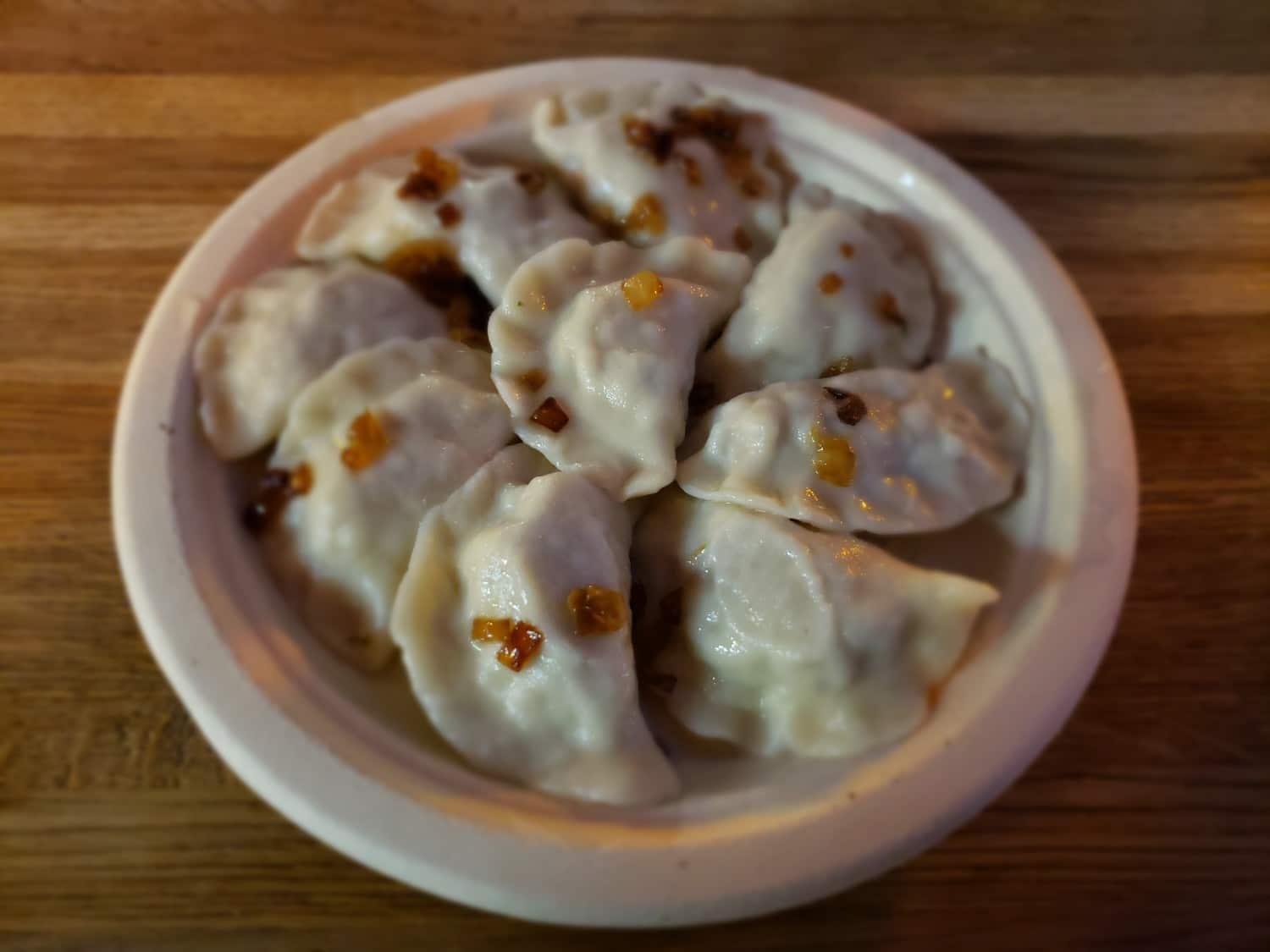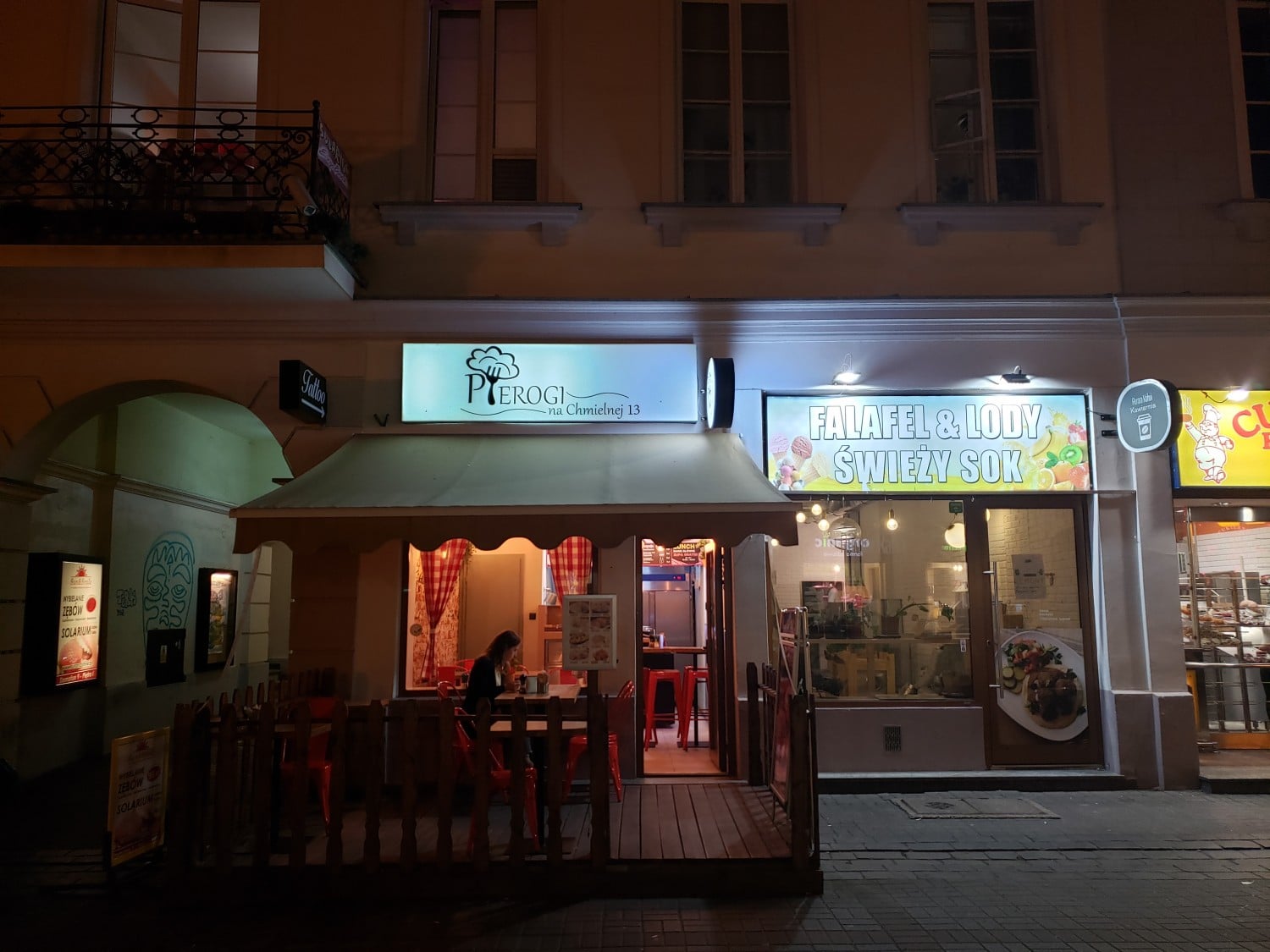 3. Kuchina Kresowa
plac Konstytucji 4
When I entered this small hole-in-the-wall pierogarnia, I felt as if had I walked into a Polish family home. The décor inside was amazing – handmade traditional Polish art hung on the walls, creating a very inviting environment. Upon entering I was greeted by a man dressed in shorts and a t-shirt. I felt from this casual and homey setting that the pierogi here was going to be good. I ordered a plate of five pierogi ruskie, boiled, with butter topping and took a seat near the window. The wait couldn't have been longer than five minutes and I spent the entire time admiring the lovely decorations on the walls. As soon as my pierogi arrived a group of around 12 arrived who were doing a tour of traditional Polish cuisine. The tour was in English and as I took my first bite the guide said, "this is one of the best pierogarnia in Warsaw;" he was right. The pierogi was delicious and for only 7 PLN ($1.75), it makes this a very affordable option for great pierogi. The only drawback is its distance from the city center; it's about a mile (1.5km) from the Palace of Culture and Science and equates to a 15-minute walk. Well worth the walk though, and after you can head to the beautiful Park Ujazdowski nearby.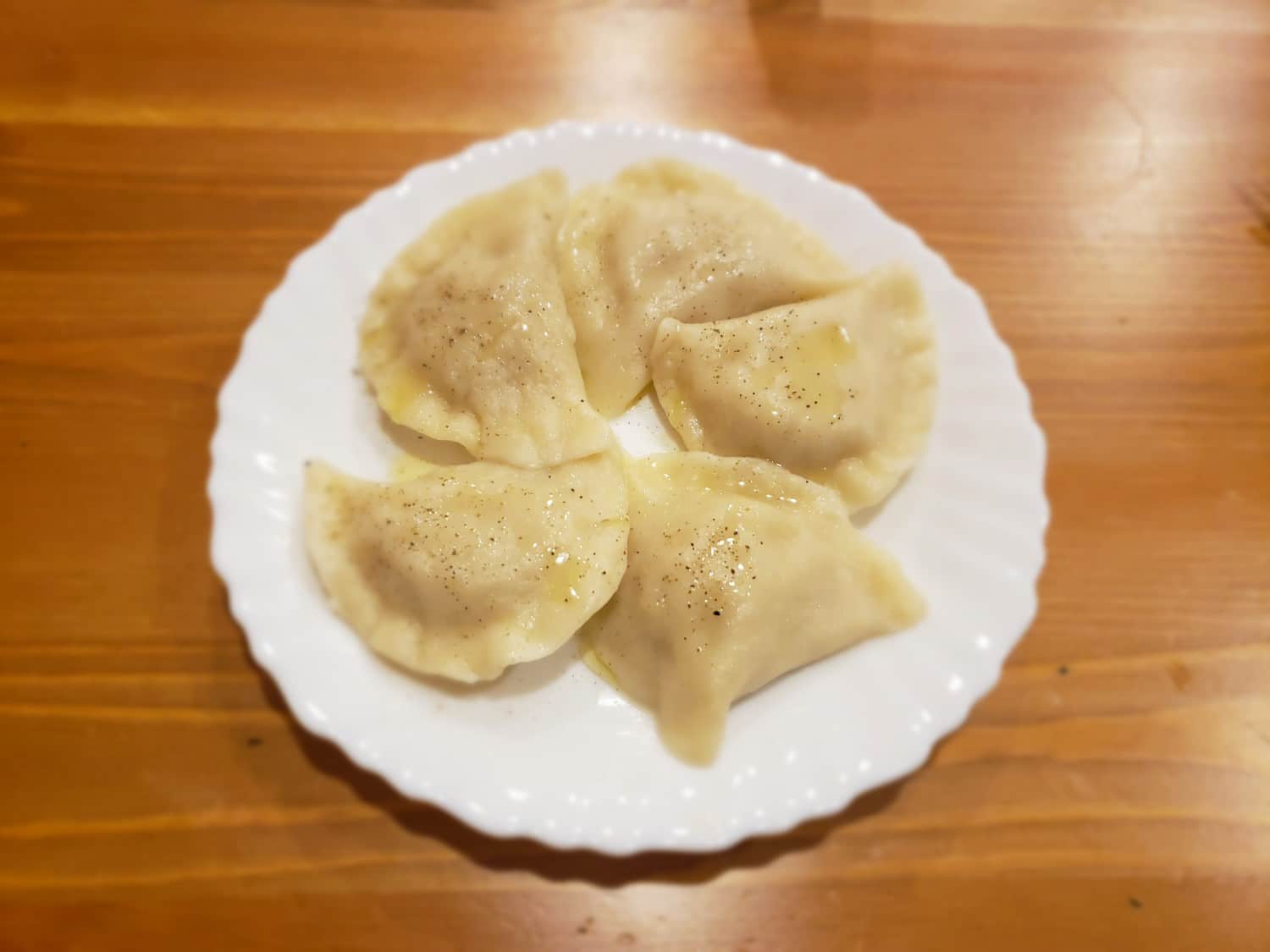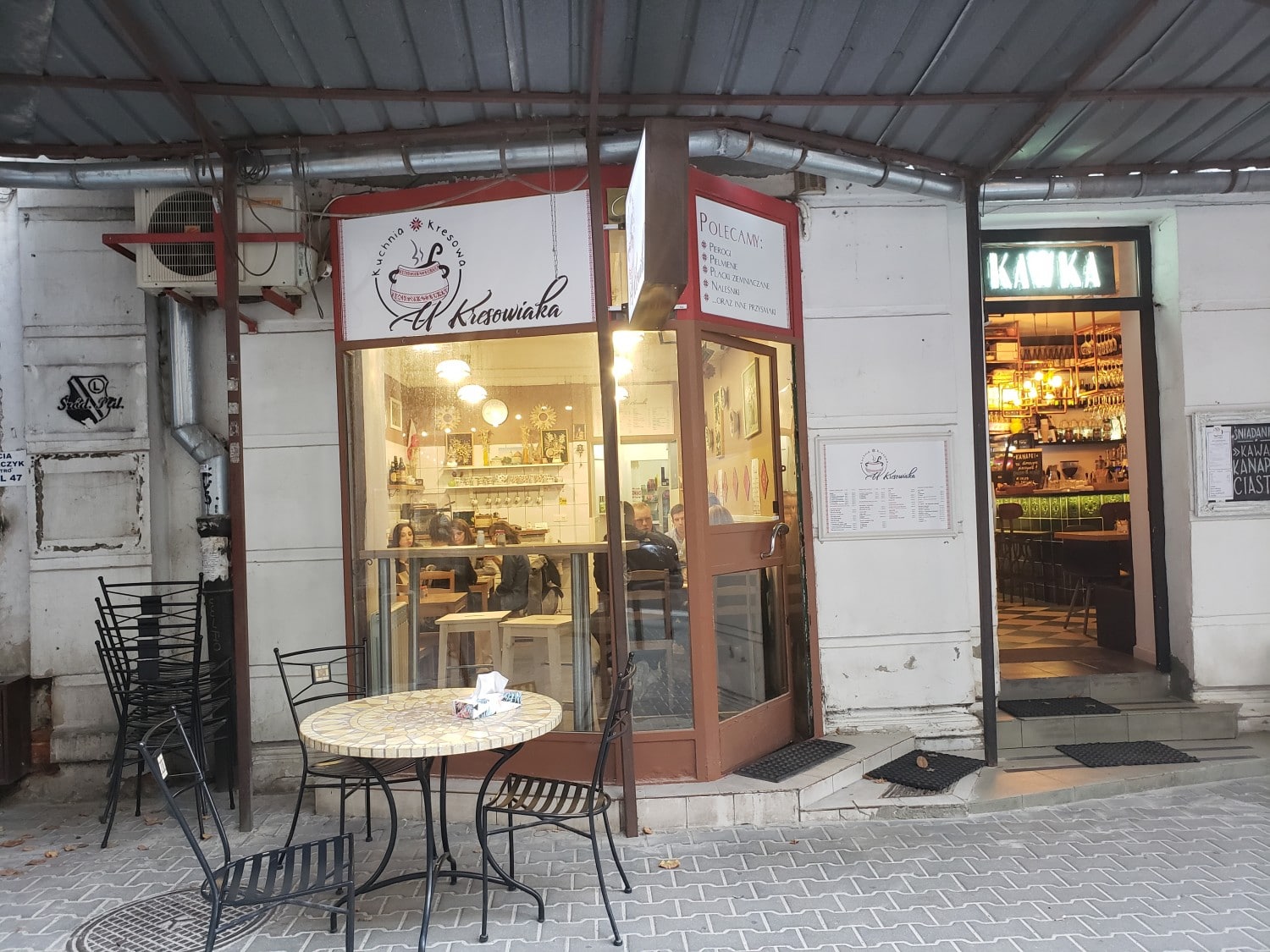 2. Podwale 25 Kompania Piwna
Podwale 25
This was the final destination on my tour of pierogi in Warsaw. My good friend recommended this place above all others; she said it was traditional Polish cuisine, had a great atmosphere, and was above all cheap! She was right on all accounts. We decided to go on a Monday night to avoid the large crowds and long wait that comes with the weekend evenings. We were greeted by a friendly hostess dressed in the restaurant's signature Bavarian-style uniforms. We were seated at a candle-lit table in a large hall-style room. I ordered my regular: Pierogi and hot beer (trust me on the hot beer, it's amazing) and we waited. A trio of musical performers came into the hall we were seated in and played traditional Polish and Russian style music. They got most of the customers clapping along and a few of us even sang. Our meals arrived and the conversation we were having halted as we dug into the delicious food. The pierogi here was quite good; for what it lacked in presentation it made up for in taste. The price was good too, at only 15 PLN ($3.75) for six pierogi; my only regret was not ordering more. I will say the service could have been better, our waiter seemed to disappear for long stretches of time which lead us to spending almost three hours there. Overall though, I highly recommend visiting this place. Just for the experience and atmosphere make it a great place to take friends and family who are visiting Warsaw.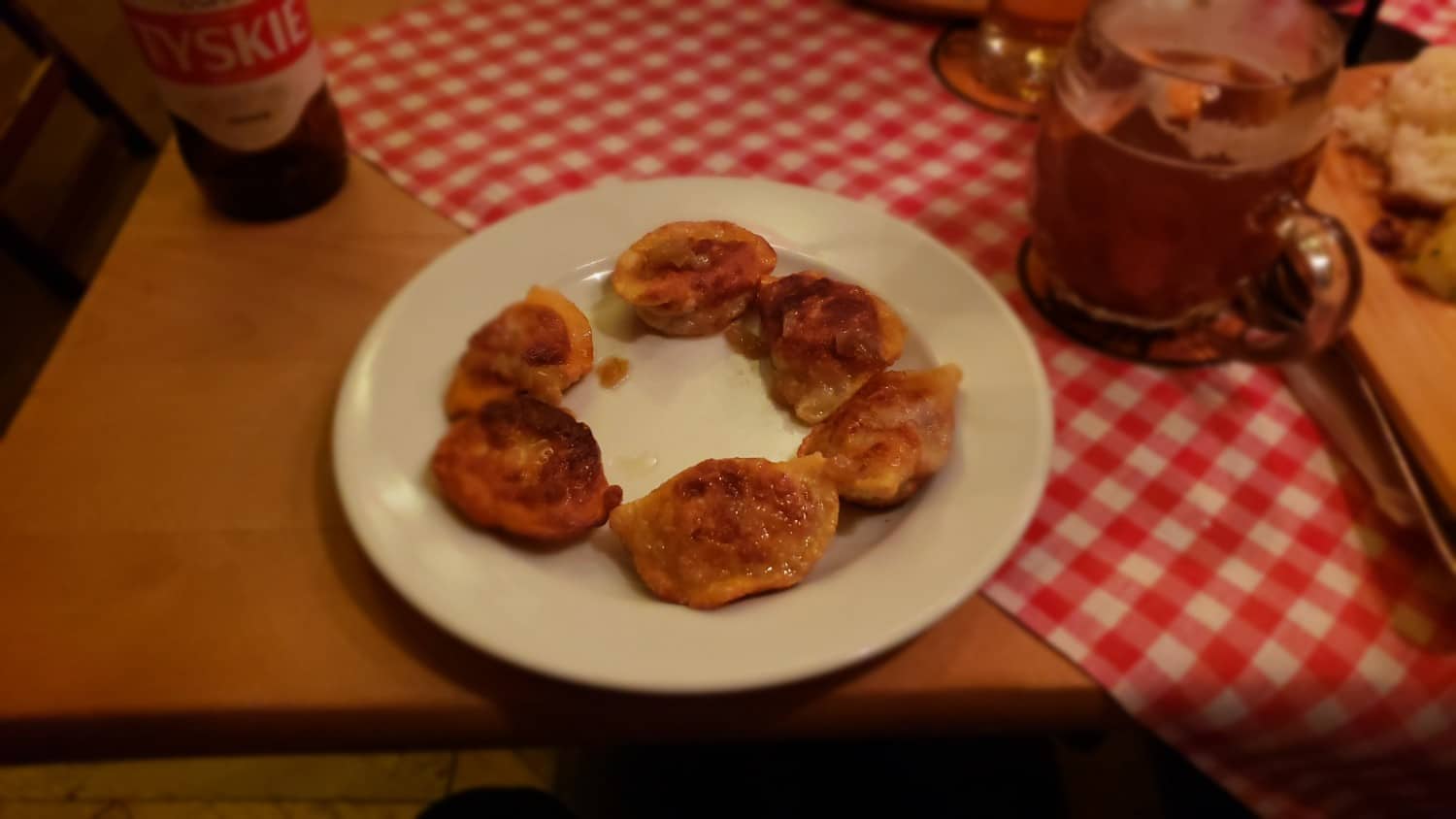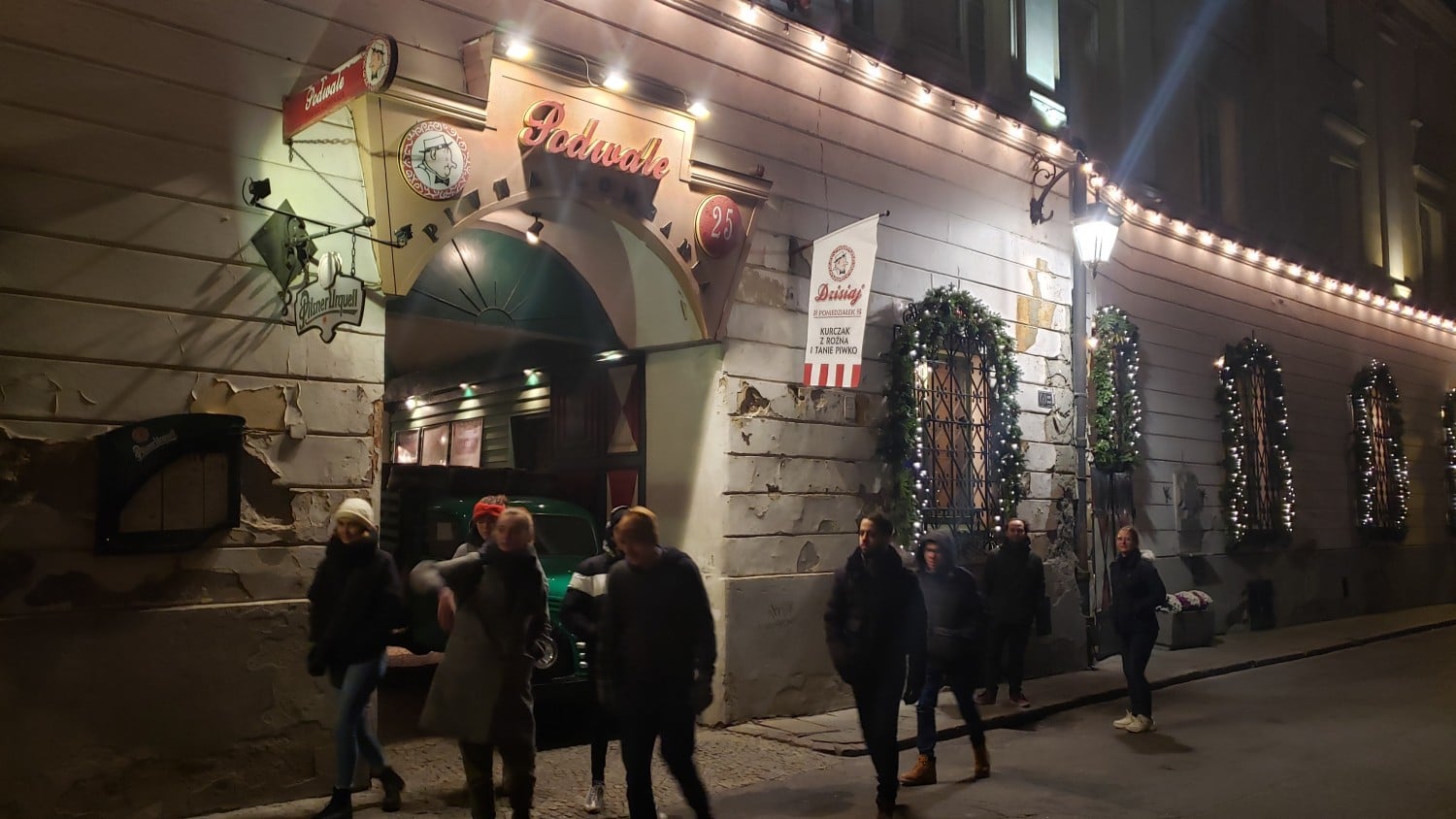 1. Gościniec Polskie Pierogi
Podwale 19
This restaurant is located on the decorative street of Nowy Świat, which is home to many nice restaurants and shops. It is a ten-minute walk due east from the city center and very easy to find due to its large, bright neon sign. My friends and I met up for a late Saturday night dinner and walked to the restaurant. We all underestimated how cold it was out and were quite happy to enter the small pierogarnia, which was warm, cozy, and packed with people. We were seated shoulder to shoulder with other customers and I ordered nine pierogi; three mięsem, three ruskie, and three deser (with apple and cinnamon). I also ordered a hot beer; mulled and spiced, this is the best way to warm up on a cold night in Warsaw. The pierogi came after ten-minutes and I was blown away by the presentation. Served in the pan they were fried in, the pierogi were browned to golden perfection. Simply put, they were delicious. By far this was the best pierogi I have had to date in Warsaw and a must visit when town. The price was a little steep (comparatively) at 30 PLN ($7.5) for the assortment of pierogi I ordered. However, it was well worth the price for the best pierogi in Warsaw in my opinion. In this the ranking above, Gościniec Polskie Pierogi and Podwale 25 Kompania Piwna are a pretty close tie, but I give the number one spot to Gościniec because their pierogi were better.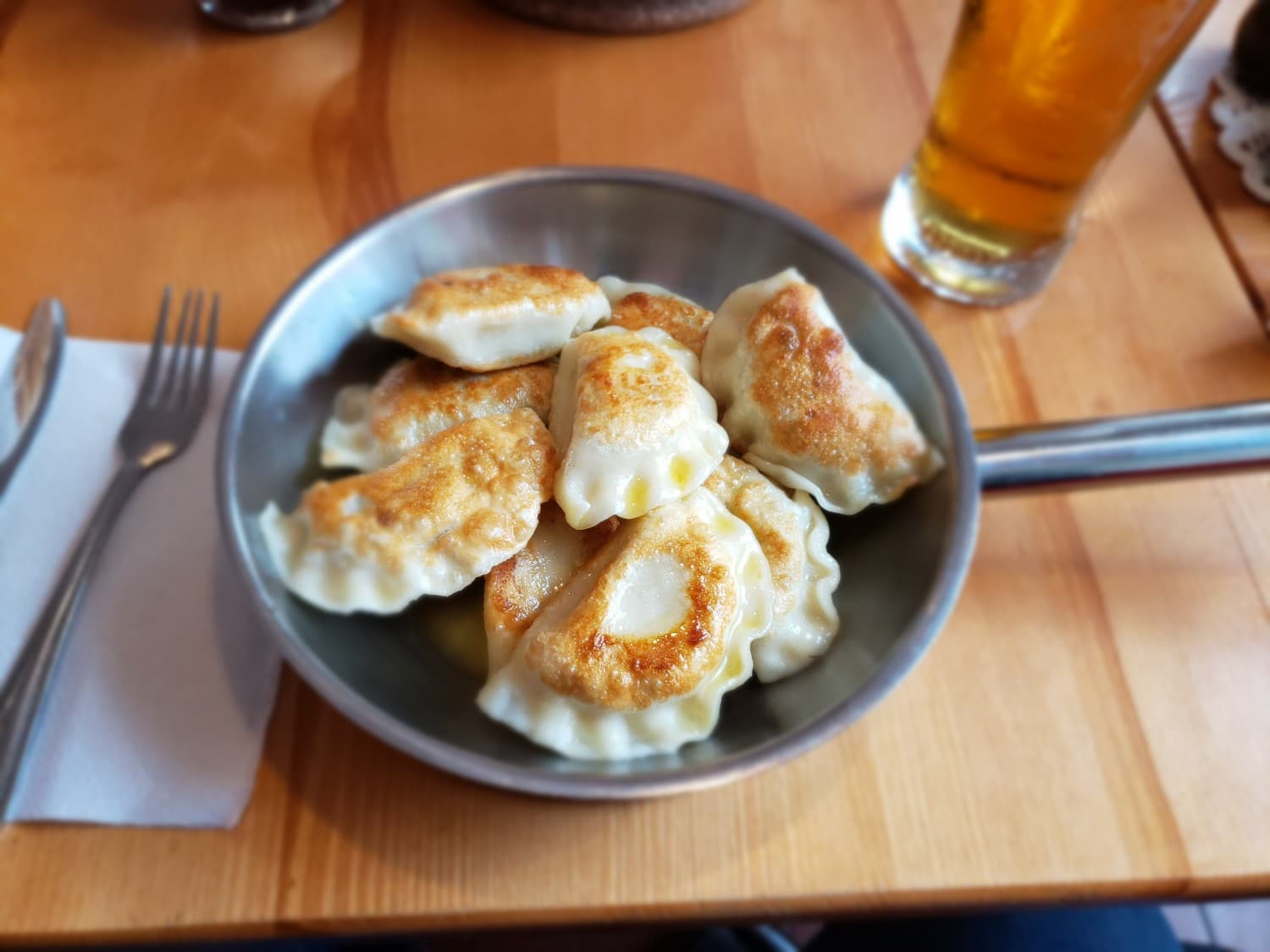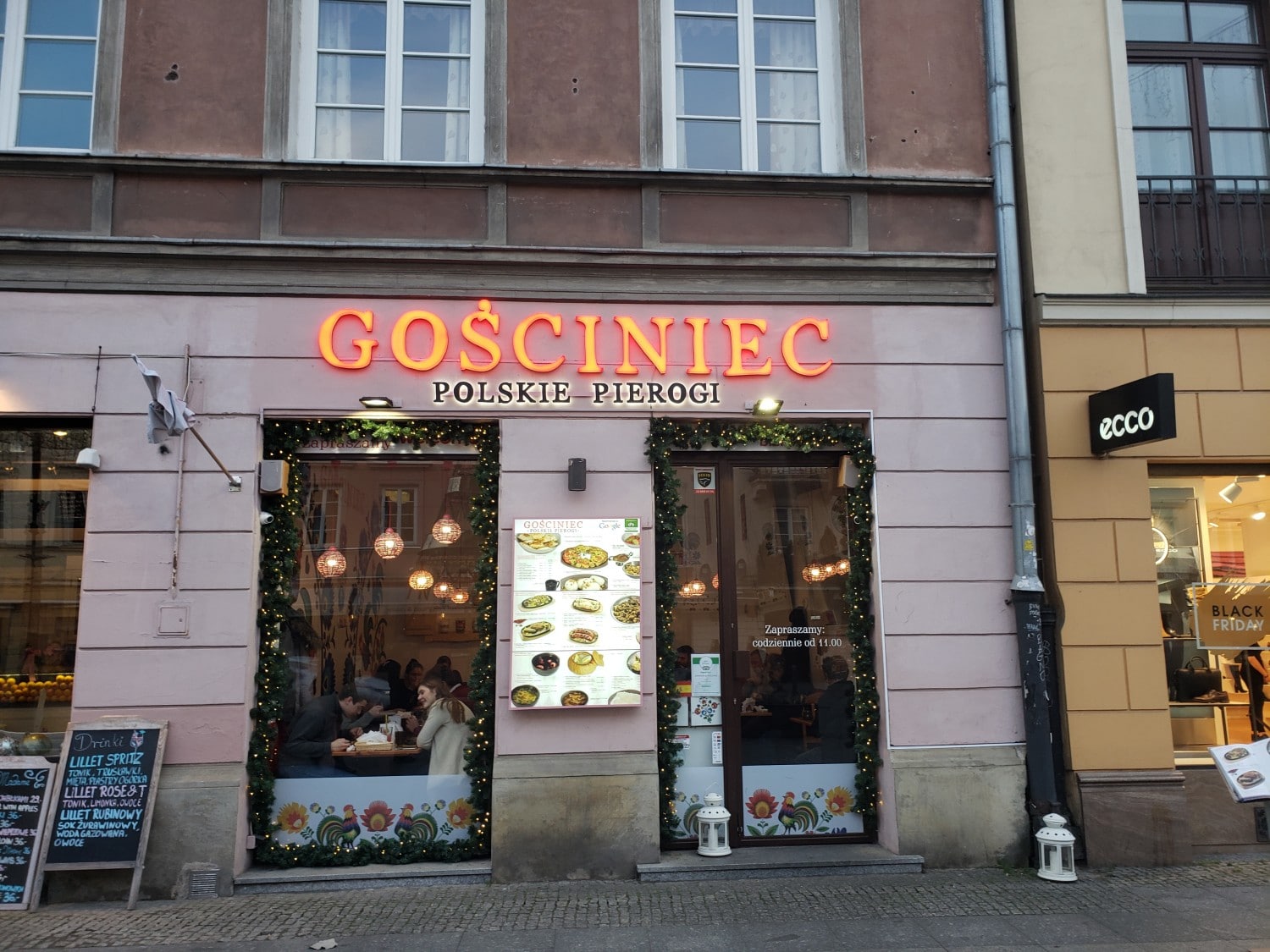 A major part of every culture is the cuisine. When you come to Warsaw, or anywhere in Poland, you must give traditional pierogi a try. As they say here in Poland, smacznego! (Enjoy your meal)