Чистая Линия (Chistaya Liniya)
Ice Cream Factory Tour
Included as part of the SRAS Cultural Program
Summer, 2017
Website
The SRAS group in Moscow was invited on an excursion to Чистая Линия (Chistaya Liniya), an ice cream factory known for quality ingredients and of course, delicious ice cream! We started off the tour by meeting our guide and changing into some very stylish aprons and hairnets. First, we got to see how Чистая Линия makes their ice cream cones. According to our guide, the mixture used in the process of creating the cones is similar to that of Russian pancakes—blini. After watching how the dough was heated and molded, our group members were each given a cone to sample.
Onward to the ice cream area! This floor was filled with various stations where employees carry out designated stages of production. The first station we saw was the wrapping and packaging of chocolate ice cream pops. The employees in charge of wrapping the frozen ice cream in paper worked like well-oiled machines, wrapping each ice cream by hand! Our guide told us that each employee wraps several hundred ice cream bars every hour! Luckily, they only work for about two hours before moving to another duty at the factory – to prevent boredom and probably injury.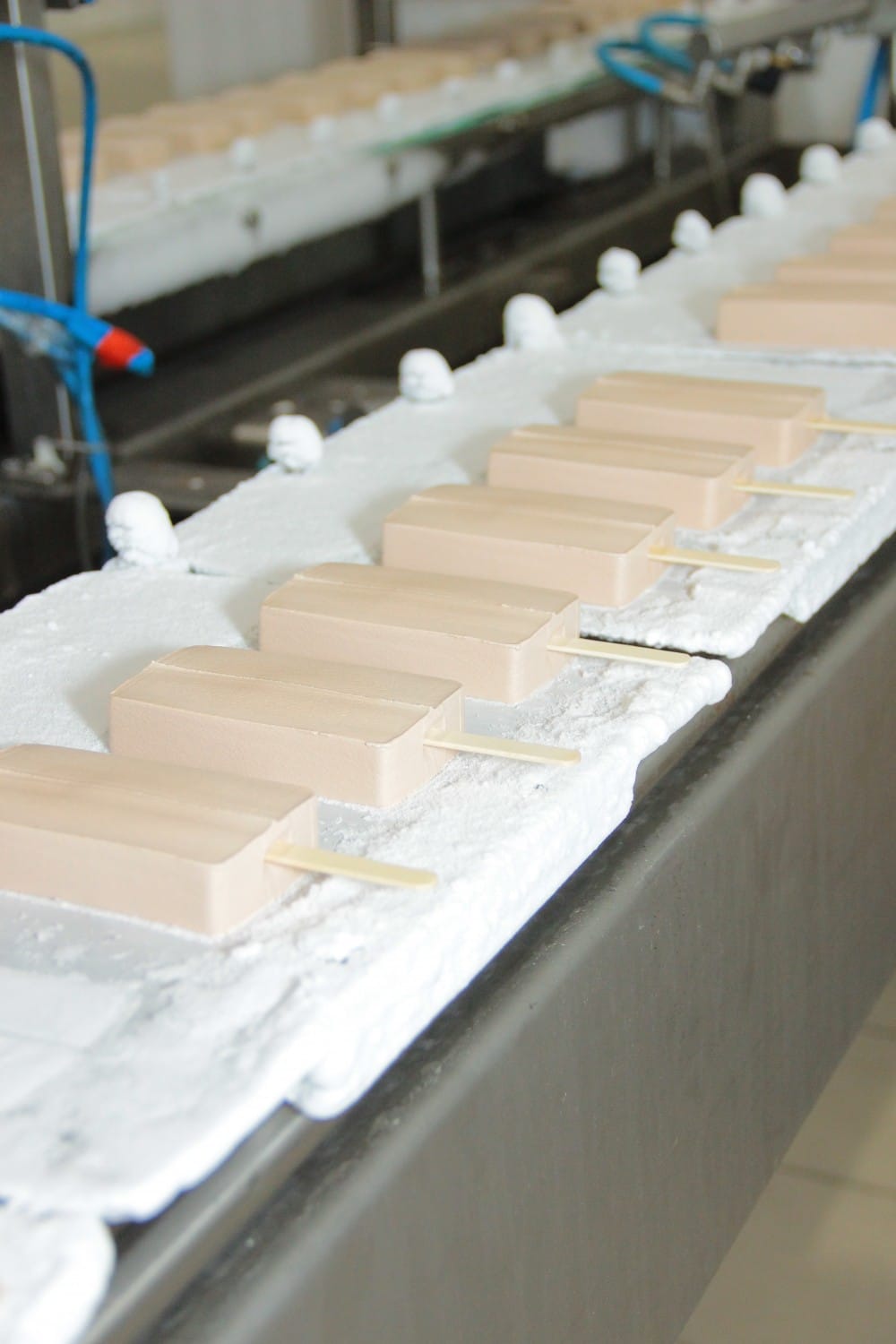 The next station showed how the sticks are inserted into the soft ice cream, and then dropped onto a conveyor belt to begin the freezing process. This section is fully automated, besides the employee who adds more sticks to the machine. It was surprisingly mesmerizing to watch the ice cream get sliced in perfectly sized bars! We all got to try a sample of some soft ice cream. It was AMAZING. We were warned to pace ourselves, however, because we would be eating a variety of samples that day and the guide didn't want us to get too full on ice cream…as if that's even possible!
Next, we saw how Чистая Линия classic eskimo ice cream bars are made. Eskimos are plombir ice cream on a stick with a chocolate shell. In another automated section, wooden sticks were inserted into the soft ice cream tubes, which were then dipped into some delicious chocolate sauce. At this checkpoint, we were given some cranberry ice cream to try. This is around the time when I decided I would like to live in this factory.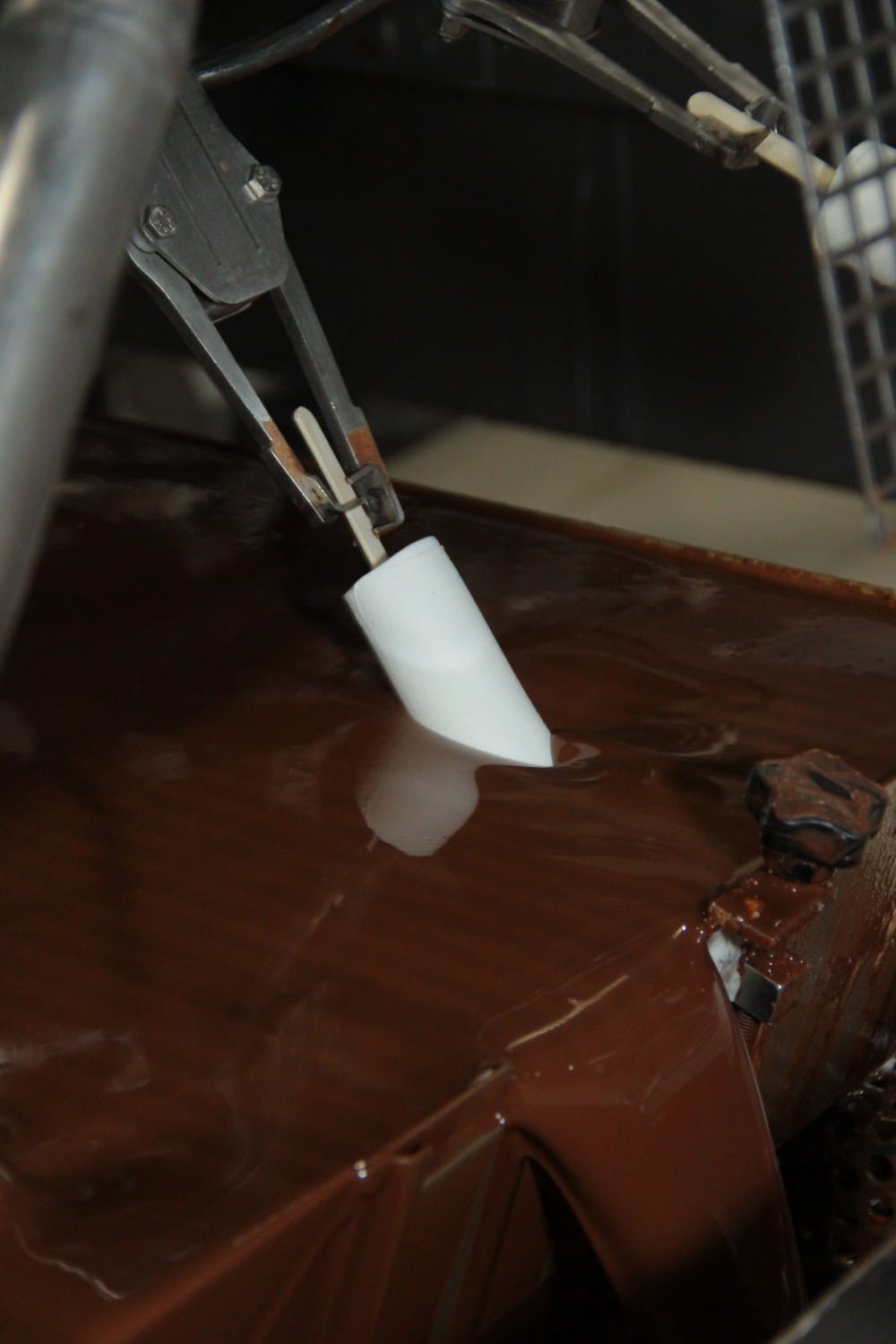 Finally, we took part in a master class in ice cream decorating. We got to create our own ice cream masterpieces, and were given a brief presentation on the history of ice cream. The first type of ice cream was actually snow with berries in it! After stuffing our faces with different types of ice cream, and concluding that apple flavored ice cream was the best, we returned to the lobby to change out of our aprons. The staff was so friendly and willing to answer questions. We also got balloons and some other goodies at the end of the tour! It was easily one of the most enjoyable hour and a half experiences I have had since coming to Russia!
Russian ice cream is wonderful because it uses a high quality product that reflects in its extra creamy taste. You can buy such ice cream in America, of course, but at nowhere near the low prices offered in Russia. Next time you are walking around Moscow on a hot day, keep your eye out for Чистая Линия's brand, and give it a try!