Coffee culture has come to Russia relatively recently – within the last few years – but has exploded within that time. Although there are now many chains and independent shops dotting Russian cities, covering kiosks, to-go windows, and sit-down shops, there are few chains that have managed to become truly "Russian" in that they were founded in Russia and now cover a great deal of Russia's territory.
Below are profiles of Russia-based chains that have managed to cover at least 10 Russian cities.
Coffee shops are a booming industry in Russia. New chains are appearing all the time but analysts say that the market is still far from saturated, meaning that more growth and market consolidation are expected over the next few years. The market itself is also changing – successful coffee shops in Russia once relied heavily on food sales as most Russians expected to be able to sit with a meal as well as coffee for an extended experience. Particularly since about 2015 however, small, dedicated shops that rely almost exclusively off to-go drink sales are increasingly common.
Interestingly, Russia's largest chains now include many that were not founded in Moscow or St. Petersburg and, in fact, do not focus on major cities for their expansion and increased profit. Russia's retail supermarkets have experienced a similar shift. Russian coffee shops also face stiff competition in Russia from foreign brands – with McDonald's / McKafe, Starbucks, and Coffeeshop (an Austrian brand) all figuring in the top five for popularity across Russia (although those three are far from the largest chains in terms of location numbers).
The following short introductions to some of the largest chains of Russian coffee shops were created by SRAS Home and Abroad Scholars and Online Research Interns. This guide is intended to introduce future students to the range of Russian coffee shops as well as to some of the economics and history that created them.
Russia's Oldest and Best Recognized Coffee Chain
By Greg Tracey
Shokolodnitsa (Russian: Шоколадница) is Russia's oldest coffee shop brand and was long its largest chain. It was  dethroned in 2018 by the explosive newcomer Coffee Like. It remains a mainstay in Russia, however, with some 526 highly visible locations in many Russian cities from Saint Petersburg to the Russian Far East and some internationally as well. It continues to add locations every year and remains Russia's best-recognized local brand.
In its early days, Shokolodnitsa represented a higher end café niche, as far as chained cafes go. The customer experience in most Shokolodnitsas is said to be comparable to an Italian atmosphere, with a comfortable and laid-back interior. Today, it is a market main-stay, with a larger menu, much more emphasis on its food, and often higher prices than many of its competitors, but is no longer thought of as higher-end – for that there is Starbucks and Kofemania. Shoko, as it is sometimes called, stands out instead for its sheer ubiquitousness.
The first Shokolodnitsa was founded in Moscow in 1964. The Kolobov family were patrons there. After the fall of the USSR the family became restraunteers and eventually bought the premises of that first Shokolodnitsa, turning it into today's chain. Alexander Kolobov, the chain's managing owner, says that he agonized over whether or not to change the name (translated as "Chocolate Girl"), but obviously it remained.
In 2000, the company began an effort to expand its operations and bring its experience more into line with other European cafes. One of the principles that Kolobov keeps in mind is that location is everything – and indeed, one of the chain's main advantages is that its locations remain highly visible.
In 2014, its parent company, known as Gallery Alex, purchased fellow Russian café Kofe Khaus. At the time, Shokolodnitsa was Russia's largest coffee chain and Kofe Khaus was in second place. This allowed Shokolodnitsa to optimize its locations and tower over the coffee industry in Russia. Shokolodnitsa remains, by far, one of Russia's two largest coffee chains.
Shokolodnitsa's reviews are decent, but some find it to be overpriced and wanting in quality and service. Either way, its prevalence makes it likely that one will find oneself there during a visit to almost any major Russian city.
Above: A short video about Shokolodnitsa.
---
Russia's Largest Chain by Number of Locations
By Hudson Dobbs

Coffee Like began in 2013 when Ayaz Shabutdinov and Zufar Gaipov decided to open a coffee bar together in Izhevsk, the capital of the Udmurt Republic, just West of Russia's Ural Mountains. The original location, which still functions today, was located next to a public transport stop near Udmurt State University. From these inauspicious beginnings, Coffee Like has grown into Russia's quietly unassuming coffee giant.
Only two weeks after opening, the original location had already broken even and the founders soon looked to grow. In November of 2014, Coffee Like signed an agreement with their 100th partner. In 2015, Coffee Like was named one of Forbes Russia's Top 10 Small Business Startups. By the end of 2016, Coffee Like had 262 coffee bars making nearly 8 million dollars in annual revenue. Today, Coffee Like has 866 locations in Russia collectively making 27 cups of coffee every minute and is, by far, the largest coffee chain in Russia.
Similar to many other coffee shops in Russia, Coffee Like operates on the franchise business model. This not only helps account for their rapid success, but also their rapid expansion. A franchisee has the option to open a Coffee Like bar of multiple sizes – whether it be a drive-thru kiosk, a business center pop-up, a sit-in café, a fully automated self-service coffee bar, or other formats. Coffee Like offers potential partners both resources and guidance for achieving success. Because of its numerous locations and models, spread widely across Russia, the business is diversified into multiple markets. Using its own integrated software, it is able to provide accurate numbers for the average sales per store and ease accounting costs for individual operators.
Its diversification and geographic spread also mean that, if you were to ask someone to name Russia's largest coffee chain, it is highly doubtful they would name Coffee Like. The chain has built its position with very little brand awareness attached to it. It is much better known among Russia's interconnected class of entrepreneurs than its coffee-seeking public.
Although Coffee Like is the largest coffee chain in Russia, its quality does not suffer. The main focus of this business is coffee and most locations do not sell food or other items. Most often, when they do, this is limited to small deserts. This in itself is also an achievement for Russian coffee culture. In its early days, a coffee-focused coffee shop was completely foreign to the Russian masses. To stay in business, at least some simple food had to be on the menu so that coffee could be the featured beverage to a wider meal. Only recently has demand for coffee in Russia reached a level that a coffee-only business model could work.
In addition to their brewed coffee, Coffee Like also sells whole bean coffee on its website. In addition to traditional espresso based drinks, Coffee Like also provides options for seasonal drinks that appeal to those who may be newer to coffee. The business model relies on quick service, quality drinks, and a relatively effortless experience for both the customer and the franchiser.
Above: A short video in Russian about the opening of a Coffee Like franchise in Astana, Kazakhstan.
---
The Most Russian of Russia's Coffee Chains
By Hudson Dobbs
Бодрый День, or "Cheerful Day," is a Russian coffee chain that started in 2012 in the founders' native Novosibirsk, in Siberia. Alexey Balkin and Alexander Machulsky, having worked as bartenders for years, wanted to create a business of their own. They had two rules for the branding: the word "coffee" could not be in the title, and the name had to be in Russian. After some careful consideration, Бодрый День was born. Almost 10 years later, this successful coffee chain has over 150 branches in over 60 Russian cities from Moscow to Vladivostok.
The choice of name is interesting. Russian consumers have often preferred foreign brands and, often, Russian brands have tried to market themselves with foreign-sounding names, often even spelled out in Latin letters rather than Cyrillic. Russian consumers have historically assumed that foreign brands are generally higher quality and more trustworthy. Thus, the decision is unique and speaks to the entrepreneurs' desire to develop Russian domestic business and improve its local image. The inclusion of the word "бодрый" a natural and fun Russian word that plays of the usual Russian phrase for "good morning" (dobryi den) means not just "cheerful" but also "energetic," "vigorous," and even "courageous" and further digs into the strategy of building a uniquely Russian brand.
Going "full Russian" seems not to have hurt the brand, however, and today Бодрый День is opening 3-5 new locations per month. This rapid expansion is not only due to the success of their coffee recipes, but also the franchise model, which has enticed other entrepreneurs with a fairly easy and affordable proposition.
Franchise quality is, in part, preserved with the use of a limited menu of easy and affordable items. Similar to a business like Starbucks, people do not go to Бодрый День to get a varying, nuanced cup of coffee – people go because of the consistent quality and similarity of the products across all locations.
The company also puts a unique emphasis on the giving a diverse and memorable coffee experience. For example, they have over 20 walk-in coffee shops, but more than 150 franchised locations – meaning the majority of the Бодрый День locations are "pop-up bars" or kiosks with little to no seating. Their iconic green to-go cup also adds to the experience – a unique, bright, and eye-catching symbol of the company. Customers seem to take pride in the cup, as the company's social media accounts are littered with photos of people holding the eye-catching coffee vessel. Further, due to its recognizability on the street customers are essentially advertising the company for free.
Бодрый День dishes out a vast number of deliciously unique drinks as well as sandwiches and pastries. The company starts with good espresso – something that is at the base of any latte. Once the base was perfected, the ability to create fun, seasonal drinks became far easier. Their menu, while relatively small, has a surprisingly large variety. Whether it's a traditional latte, an iced latte with Oreo, or fruity tea – Бодрый День has something for everyone.
---
Seeking Recognition Through Conformity
by Greg Tracey
One Price Coffee is a fairly recent arrival on the Russian coffee scene. It has grown from about twenty-one locations in 2014, all based in Moscow, to 180 locations across about a dozen cities in western Russia. One Price entered the scene shortly after the 2014 financial crisis hit Russia. It was a time of falling retail space prices, which helped lead to an explosion of new coffee shops and other cafes. It was also a time when many Russians were anxiously watching the dollar/ruble exchange rate, which had entered a period of severe volatility. One Bucks attempted to capitalize on both trends, opening a chain that sold a cup of coffee for the equivalent of $1 – based on the current ruble exchange rate. They had a ticker behind the counter showing the current rate.
The ruble later stabilized to around 65 to the US dollar, and One Price abandoned the marketing ploy, pegging its base pricing to 60 rubles (about 80 US cents at 2021 exchange rates). One Price operates a range of locations – from tiny to-go windows to small sit-down locations that it markets as ideal places to work and meet with other people. Overall, the walk-in locations feel pretty similar to an American chain like Dunkin' Donuts. It also advertises its commitment to quality by emphasizing its training facility for baristas in the center of Moscow.
One Price originally opened as "One Bucks." However, it was initially refused a trade mark due to the "One Bucks" name being adjudged by the Russian authorities to be too similar to "Starbucks," which had already entered the Russian market. One Bucks also used a similar font and deep green in its branding. The company switched the name to One Price but (kept the font and color scheme) about the same time that they switched their pricing to single ruble-demonated peg.
Today, One Bucks' online reviews are a mixed bag but seems it to be making a successful run at holding its place in an increasingly competitive market.
Above – One Price (then still One Bucks) celebrates two years in Moscow by throwing a party for its employees.
---
An Early Trailblazer in the Russian Market and Inventor of the "Raf"
by Kate Spencer
One of the Russia's private coffee shops, Coffee Bean was founded in Moscow in 1996. It is described as a "mix of an Italian espresso bar and a coffee shop, but from a Russian perspective." The company self-titles itself "the first Russian coffee shop" and has since expanded to 21 stores in 10 different cities in Russia. This self-title is interesting, as, although founded in Russia, Coffee Bean was started by an American.
Coffee in Russia looked very different in the 90's. The Coffee Bean founder, Jerry Ruditser, noticed how each office in Russia had an "electric sandbox" that brewed Turkish-style coffee from usually low-quality beans and grinds. Instant coffee was also widely consumed. When Coffee Bean first opened, customers were completely lost among the many varieties of coffee to choose from. High quality, fresh ground coffee was a rarity and Coffee Bean was the pioneer in this market within Russia.
The chain has survived multiple economic meltdowns in Russia – in part by remaining focused on stability and providing a quality product with quality service. From the beginning, Ruditser stressed an emphasis on relations with customers, even when this was a rarity in Russia. Having employees warmly greet customers was unusual and surprising to locals. Ruditser says it was difficult to staff the store with employees willing to smile at and happily interact with customers their whole shift.
Today, each location has its own unique interior, described as generally cozy and friendly. Hospitality is still at the forefront of the brand's mission, and this is reflected in customer reviews. Scoring between 4 and 5 stars across multiple locations on Tripadvisor, customers report friendly service, a nice atmosphere, and above all else good coffee.
Coffee Bean's menu includes classic coffee and espresso drinks, along with frozen and non-coffee drinks, such as tea. Hearty sandwiches and a variety of desserts are also offered on the menu. However, the Coffee Bean chain is most famous for the invention of "Raf" or Раф-кофе, which is a drink that originated from an experience with a regular customer, Rafael Timerbaev.
Timerbaev decided that, instead of his usual, he wanted something completely different, but which would be "a good cup of coffee with milk." The barista improvised, creating a drink from a shot of espresso, two tablespoons of sugar, and a splash of cream steamed in a cup. The result was an extraordinarily smooth, sweet coffee drink. Raf liked it, and before long, his friends began asking for "Raf coffee" as well. Its popularity increased until it was eventually officially added to the menu – and the menus of many competitors as well.
As coffee has gained popularity in Russia, so has the Raf, which is known internationally known as a "Russian coffee drink." In part, this goes to show how far coffee in Russia has come in recent years – from pervasive consumption of instant to the growth of a truly modern coffee industry.
It is interesting to note that Coffee Bean has lagged behind other coffee shop competitors in its expansion across Russia. In 2007, the chain had plans to invest $100 million dollars to develop new coffee houses in different regions. These were likely stifled by the 2008 economic conditions. Today, despite the massive boom the coffee industry experienced in 2013-2015 and beyond, Coffee Bean lacks the location numbers or concentration of stores other brands have achieved.
While the pioneer brand made a name for itself initially, as more competition entered the previously non-existent coffee market, Coffee Bean faded to the background, but is apparently still focused on stability and delivering a quality product with quality service. So, while no longer at the forefront of industry, Coffee Bean looks set to remain a part of Russia's coffee scene for a long time to come.
---
The New Hipsters of the Russian Coffee Scene
by Kate Spencer
Surf Coffee is a unique experience for coffee goers in Belarus and Russia. Its beachy and warm atmosphere is available to customers in 26 different cities with over 90 locations and is rapidly expanding.
Each location is listed on their website with photos of the individual store, its specials and the store's history. In 2010, the first location of Surf Coffee was established in Obninsk, an industrial city of about 100,000 people located in the Kaluga Region. However, before its permanent location, its creators were selling their coffee from a painted Volkswagen van.
Their stores are donned with surfboards, skateboards, palm trees, and neon lights, giving them a tropical aesthetic and California vibe. The stores feel almost out of place in their larger Russian cities, giving the experience of buying a coffee the feel of an almost mini-holiday. This is particularly effective for Russians, however, as Russians strongly associate visiting the sea or ocean with the ideal vacation.
Surf's menu includes popular drinks such as the double Hawaiian, which is a cappuccino with two shots of espresso and coconut syrup. Each shop has other espresso and coffee drinks as well as lemonades, teas, milkshakes and smoothies. Surf Coffee also offers an assortment of baked goods, vegan food, and toasts.
The business aspect of the brand is very unique compared to other franchises. The owners of the Surf Coffee project tend to stay behind the scenes, and there is no hierarchy within the company. The team must approve of people who share their same business approach and active, "surfer" lifestyle to open a new shop. Information on new stores often includes pictures of the new owners running marathons, visiting beaches, or, yes, even surfing.
Surf's founders charge no entry fee for starting a franchise (most likely the business model is geared to make money from selling product or via monthly fees). The lack of a large payment to enter the franchise as well as the rapid growth of the retail coffee industry in Russia in general are likely what is driving Surf's current rapid expansion.
A Surf Coffee representative explains that they are a place "where people come to make new friends or work in a coworking space." Surf Coffee also participates in different brand collaborations for products and events. The company sells many retail items through the site Blue Hawaii, which is also the much-touted and particularly tasty coffee roast served at Surf locations. such as clothing, cosmetics, coffee beans, and coffee-making equipment.
Their loyalty program is known as the "Surfer License," which on can register for online. Customers can accumulate points to pay for purchases in any of Surf Coffee's locations. They also grant license holders access to private Surf Coffee events around the world.
Surf Coffee often refers to itself as a global brand, despite only being located in Belarus and Russia. They seem eager and open to more expansion across the globe, as long as the new owners share their core surfer philosophy. Surf Coffee is an organization focused on community above everything else. Its slogan "surfing never alone" shows the brand's emphasis in uniting likeminded individuals through their coffee.
---
Socially Conscience, Vertically Integrated, Specialty Coffee Trailblazers
By Hudson Dobbs

Founded in 1997 by American businessman Chris Tara-Browne, Traveler's Coffee started as a small espresso bar in Novosibirsk. It has now grown into a flourishing high-end, socially conscious business that currently has over 120 locations in 53 cities, many of them franchises.
Traveler's is set apart by its focus on specialty coffee, a category that implies extremely high quality, usually sustainable coffee and accounts for only around 7% of the world's coffee production. It is usually grown at very high altitudes and requires superior agricultural care. Traveler's is a member of the Association for Specialty Coffee, an international organization which ensures their quality.
While it has generally tried to vertically control most of its production – including food preparation – Traveler's has also always expanded wide rather than tall. For instance, while many brands tried to concentrate stores in Russia's largest cities, Traveler's only reached Moscow in 2010 and still has only a handful of shops there. In its focus on regional cities, it is not unlike Magnit, one Russia's most successful grocery store chains.
Even though the quality of beans may be higher, Traveler's Coffee is still able to maintain a relatively affordable price point by sourcing, roasting, and brewing its coffee all in-house. Traveler's Coffee also aims to provide the highest possible quality of service, develop Russia's coffee culture, and form a strong and positive work environment for its employees.
Traveler's was an early entrant to Russia's scene and helped build Russia's currently flourishing coffee culture. In many ways, the company paved the way for the current "third wave" coffee scene in Russia – a concept that heavily focuses on the quality of the coffee, as well as the experience of the customer. Although the chain uses specialty grade coffee and machines, the menu and social media point towards a more approachable type of coffee – dessert drinks that pair espresso and milk with all sorts of syrups, candies, and fruits. The attempt to bring drinks to the masses, while also introducing specialty grade coffee has worked out well so far – a healthy balance that will undoubtedly lead to even more success in the future.
---
The Cutest of Russia's Coffee Chains
By Hudson Dobbs
Love Coffee is a chain of to-go coffee houses and coffee bars all over Russia. Based in Kirov, a city of about a half-million in western Russia, this enterprise opened in 2012 with the goal of creating a large-scale coffee chain that provides convenient, quality beverages and pastries for an affordable price.
Love Coffee utilizes a franchise model to expand as quickly and efficiently as possible. Their website emphasizes that coffee is one of the fastest growing markets in Russia right now, and that amid the current pandemic, to-go coffee is being heavily utilized by customers. Along with the advantage of having many customers (80% of whom, they claim, return for repeat purchases), their partners report an average profitability of 30%. This number is astounding, especially considering the average cost of their beverages ranges from 160 -240 rubles ($2-$3). While not specialty grade coffee beans, their coffee is freshly roasted and brought to each one of their locations within a three day timespan.
The business brands itself with lots of pink, hearts, and cute and funny branding – something that is unlike any other major coffee chain in Russia. Perhaps the most interesting part of their branding is that they appear to be marketing specifically to females – playing into the idea that holding a to-go cup of coffee is now considered attractive and fashionable.
Love Coffee offers a wide variety of drinks, pastries, and sandwiches. The majority of the menu consists of "classic" coffee drinks – espresso based drinks that are altered with a variety of milks, syrups, and toppings. In addition to coffee, the coffee bar also serves milkshakes and refreshing, fruity iced drinks.
If you plan to give Love Coffee a try, make sure to take advantage of one of their many promotions. Customers who buy five cups of coffee get their sixth cup for free! Additionally, they offer free coffee in exchange for social media posts promoting their store, and discounted coffee on your birthday.
---
Embracing the Way of the Franchise
By Hudson Dobbs
Coffee Way started in 2008 with the goal of becoming the most popular coffee bar in Russia. This fast-rising coffee chain, for now, has focused on broad expansion rather than concentrated locations and brand recognition, however. It now has 198 locations spread over 71 cities all over Russia, Belarus, Kazakhstan, and neighboring countries, and is continuing to expand every year.
It's no secret from a glance at their website that Coffee Way lives by the franchise model, offering turnkey coffee bars. They claim an impressive average of 300% margin on products and an operating profit from 1-3 months. New owners receive expert training and high-end technologies and equipment for their new coffee bar.
When it comes to the menu, Coffee Way implements a rather common yet elegant approach to drinks. Customers can find traditional espresso based drinks, creative seasonal items, and decadent blended shakes. Most drinks cost between 150-200 rubles (~$2-$2.50), with the most expensive items topping out around 250 rubles (~$3). These prices reflect a modest amount for a quality beverage created by well-trained baristas.
Their branding centers around black-and-yellow icon-like images that remind one of a map or city street signage. The result is something that seems approachable, interactive, and trustworthy.
The business roasts their coffee in Lipetsk, a city in far-Western Russia, exclusively using specialty grade Colombian beans. Coffee Way also uses a Giesen roaster – a high-end Dutch coffee roaster that allows the employees to fine tune the subtle flavors of their beans in order to produce the optimal cup of coffee – something in which Coffee Way takes great pride. All locations receive their coffee from this roasting location. In addition to their drinks, Coffee Way sells pastries, desserts, and take-away lunch items such as sandwiches, salads, and hotdogs.
This rapidly growing coffee franchise is continuing to make a name for itself, and its dedication to quality coffee, ethical business practices, and overall customer experience are leading the way for its continued expansion.
---
(Historical – Owned by Shokolodnitsa Now, Mostly Rebranded)
by Greg Tracey
Kofe Khaus (Russian: Кофе Хауз) was once the second largest chain of coffee shops in Russia. Founded in 1999 and based in Moscow it once had over 200 locations, including in Saint Petersburg, Bryansk, Voronezh, and some locations abroad, such as in Kyiv, Ukraine.
Kofe Khaus features an American-style experience that attempted to appeal to a younger clientele. However, as competition exploded in the early 2010s, the chain struggled. It underwent a merger in 2014 with Gallery Alex, the parent company of Shokolodnitsa, then Russia's largest chain.
Under the merger, many Kofe Khaus locations were to remain in operation under its own branding. Further, the chain was undergo investment and differentiation into smaller, self-service, and automated locations – which represented much of the new competition that caused Kofe Khaus to originally falter. The new format, which has been unvieled in a few locations in Moscow, features donuts that appear similar to those found at Dunkin Donuts and breakfast sandwhiches that appear similar to those found at McDonalds. Prices on many items have been substantially lowered as well.
However, the new formats have not been successful. Most Kofe Khaus locations have instead been converted to Shokolodnitsa or Burger King outlets. Gallery Alex also owns the Russian franchise for Burger King. There are now only a couple dozen total "classic" and "new" Kofe Khaus locations in Moscow and St. Petersburg.
---
Coffee Experiences Across Russia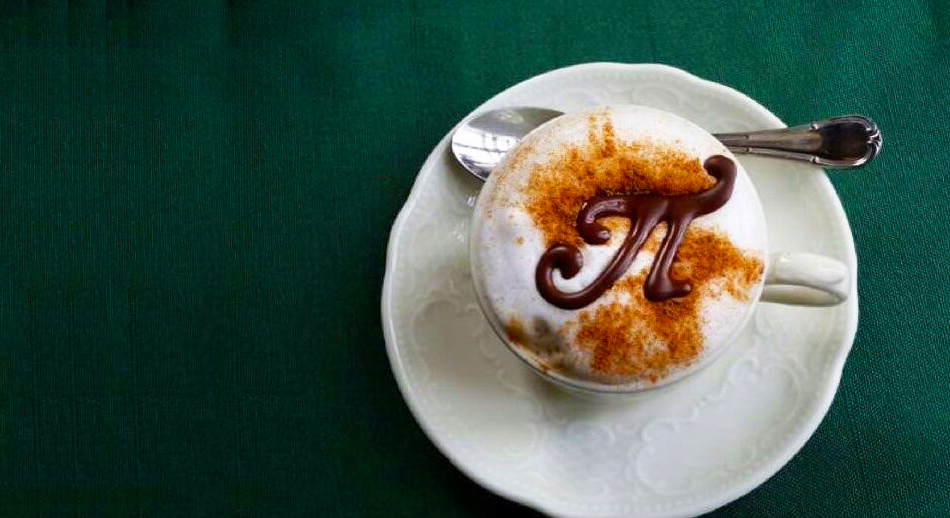 The history of coffee in Russia has long reflected the country's wider history. Originally a western import brought by Peter the Great, coffee culture has risen and fallen with the country's revolutions and wars, and with its economic developments and collapses. Today, an increasingly thriving coffee culture can be found across Russia as record amounts […]
0 comments