"Hey, if you need to buy groceries, cleaning supplies, or whatever else, go to Lenta. It's basically a Russian version of Wal-Mart!" My classmates have frequently expressed this sentiment over the past two weeks, piquing my interest for Lenta. Since my roommates and I did need more supplies, and we were curious to explore this peculiarity, we hopped on a marshutka (shuttle van) and headed for Lenta!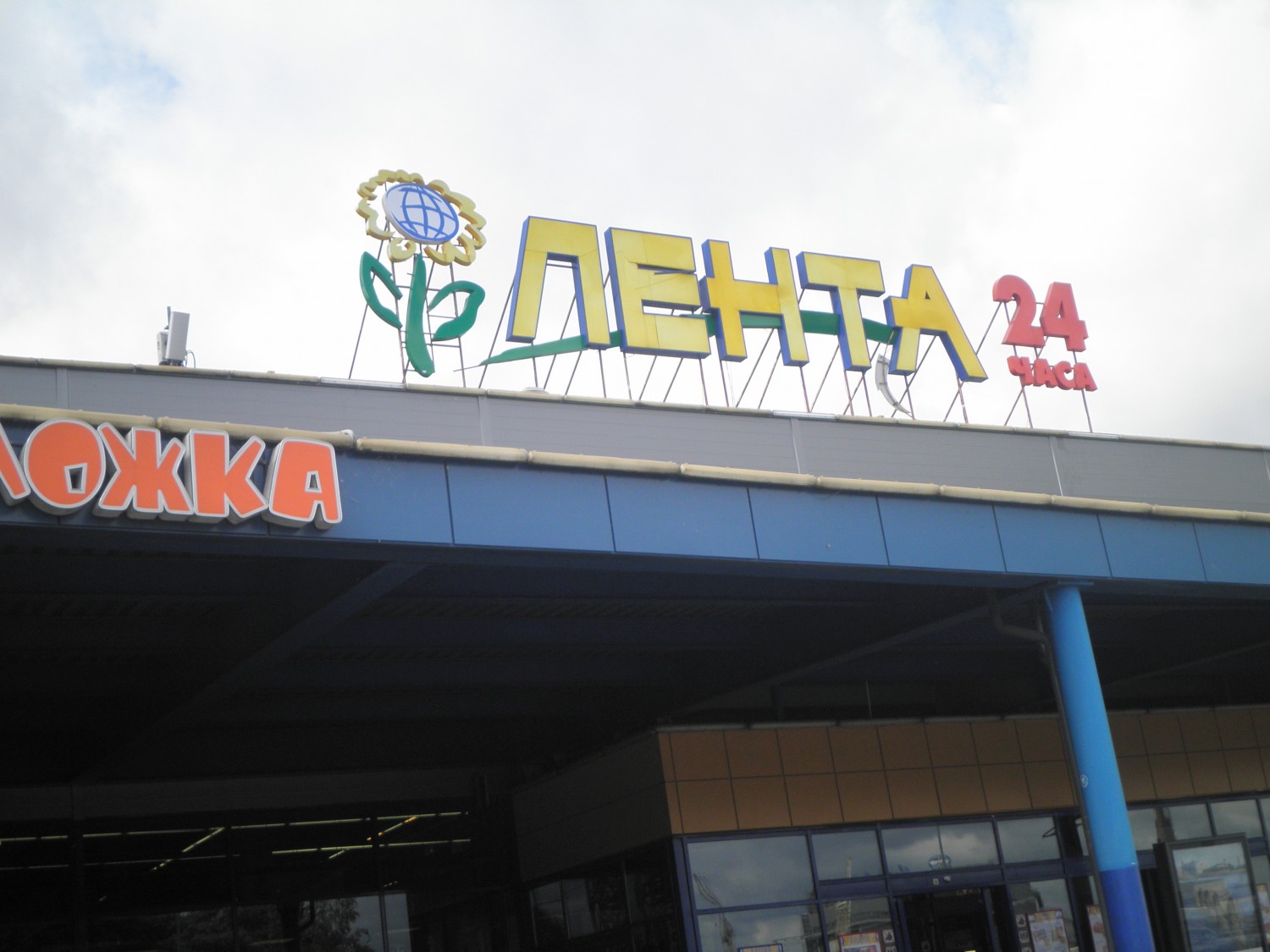 Lenta (which is Russian for "ribbon") is located in a neighborhood filled with Communist-era apartment buildings at ул. Уральская, 29. This detail makes Lenta stick out like a sore thumb, as its wide parking lot and stacks of blue-and-yellow shopping carts immediately marks it as a hypermarket in the style of Sam's Club and Costco. Upon entering the store, the irony becomes even greater, as it offers an enormous amount and variety of products. Admittedly, Lenta is probably the same size, or slightly larger, than of the average Sam's Club or Wal-Mart supercenter in America. However, when fighting the preconceived notions  of Soviet food and supply shortages, Lenta is a definite sign that we are not living in our parents' idea of Russia.
As soon as we stepped into Lenta, our natural capitalist instincts kicked in (we are Americans, after all), and it was time to shop till we dropped!  As we passed through the aisles, we picked up a large array of groceries and household products. We were ecstatic to discover the good deals available; for example, juice boxes were only 7 rubles apiece, so we packed our cart with shovelfuls of them. Our purchases included breakfast cereal, two baguettes, spaghetti sauce, yogurt, clothes hangers, and sausages. Our total tally came to 1430 rubles, which was a reasonable price considering that we were buying for three people…and the fact that we got an enormous amount of stuff!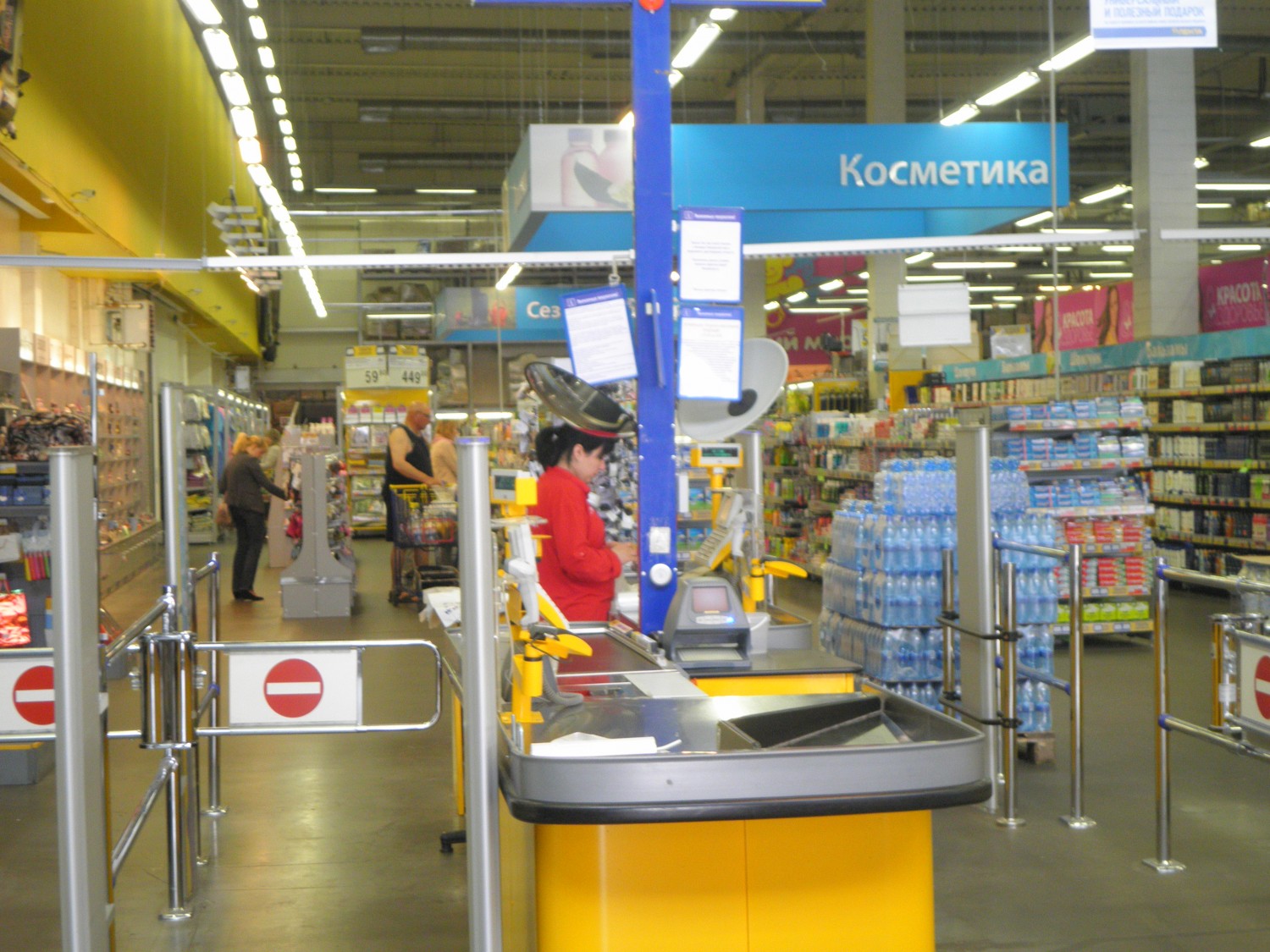 In short, I feel that Lenta is a cost-effective paradise, but also a bit of an oddity. As stated before, it resembles American corporations in the fact that it sells bulk goods at low prices. However, Lenta also eerily emulates these companies in more detailed ways, such as in its advertising. For example, the color and font of the signs, along with the overly enthusiastic people featured in promotion posters, pay obvious homage to Wal-Mart. However, while Lenta may appear to be a copycat of American hypermarkets, I think that the ironic fact that it exists in Russia, a country once stereotyped for anti-capitalist doctrine and supply shortages, gives the store its own identity. With those assessments in mind, I highly advise you to visit Lenta at least once during your stay- it will definitely be a memorable experience!