When a foreigner thinks of Russia, a few things likely come to mind – brutal winters, bears, and vodka – but drinks of choice are changing fast here. Vodka and other spirits are on the decline and have today given way to a new, gentler, and more cultured King of Booze – beer.
Beer sales are rapidly overtaking the market. In 2016, beer accounted for a jaw-dropping 45% of all alcohol consumed, now more than all hard liquor spirits combined. And while a fair share of Russia prefers frothy fermented beverages from abroad, local craft beer is growing, too, and nowhere more so in Russia than Moscow. Below, I've compiled a handy list of some popular bars ideal for those looking for novel Russian craft beer; though you can find many others to explore, these few are a great way to get started in Moscow.
Spitsa
Nikolskaya St, 25
Spitsa, a top floor bar overlooking Lubyanka Square, offers not only a great craft brew selection, but also a chance to enjoy beautiful weather from their wraparound balcony with wide views. The name is a colorful play on Russian words, translating both to "spoke" in reference to their vague bicycle theme, and also to "with pizza" – their delicious pizza, made by an Italian-Russian chef, is good enough to go for even if you plan on staying sober. When it gets too cold to stay outside, sit back and enjoy their indoor area, complete with sweeping windows and a cozy bar feel. The place may always be busy, but the atmosphere will leave you feeling right at home. If you're wanting something more off the beaten path, however…
Rule
Starovagankovskiy Ln, 19
Rule is not an easy bar to stumble across. Nothing says "this is a craft bar" like hiding a bar in an alleyway off of an alleyway, tucked away in the dead center of Moscow. Don't be fooled by its location, though – Rule is one of *the* favorite spots for the local young and alt scene, and you'll know it by the crowds both inside and out, filling the courtyard out front on a Friday or Saturday night. The laughter and good vibes here are contagious. The beer is fantastic. Something is on tap for everyone, from your typical IPA to ciders and German-style gose. Rule makes for the perfect bar for regular group hangs, but for those who enjoy a place with a wow factor:
3. Dom v Kotorom
Pokrovka St, 14/2 стр 3
Not many bars give you the chance to drink indoors around a giant, mystical tree. Dom v Kotorom (Russian: Дом в Котором, or "House in Which") is one of those bars, named after a 90's fantasy literary classic that it matches in whimsy and memorability. It knows this, too – its Insta bio calls it "the strangest pub in Russia." To quote my own friend's first experience as well, your first look inside will make you go "woah." Experience a perfect craft beer under the shelter of a tree inside a cabin-y bar full of fantasy vibes, dim lighting, and a staircase on the ceiling. The staff didn't dedicate all their time to appearances, either – craft beer selections are set to match the high quality of the decor. Your visit to Dom v Kotorom will leave you amazed and itching to go back, but to take a breather from the surreal, try
Method
Tovarishcheskiy Pereulok, 4 c5
Method offers the young beer tourist a respite from the strange while retaining a great environment perfect for a gathering of friends. From tasty food to a good selection of craft beers, visitors can be sure to enjoy a relaxing evening. Brick walls and large windows make for a fitting and charming traditional pub setting, tucked into what was once Russia's first ceramics factory. This Taganskaya area bar will make for a great casual experience any day.
Beers to Look For
All four of the above bars, and several others around the city, bring in special beer collections matching the quality in taste to the quality of each bar. Though the menus at all four cycle regularly (bars are less fun when you've tried the whole menu), mainstay brands and personal favorites of mine include Zagovor (Russian for "Conspiracy") and Ostrovica (Russian for "Island"), both with a broad array of brews with traditional and eccentric flavors. If the ever-changing menu feels daunting, don't be afraid to ask – usually at least one bartender speaks English, and as lovers of good beer, all are happy to point you in the right direction.
From casual to hotspot to bizarre, the Moscow craft bar scene may be new, but it's already diverse and rapidly growing. No matter where you end up for your after-work hang or weekend crawl, its many local bars are certain to offer you plenty of exciting times and adventures.
You Might Also Like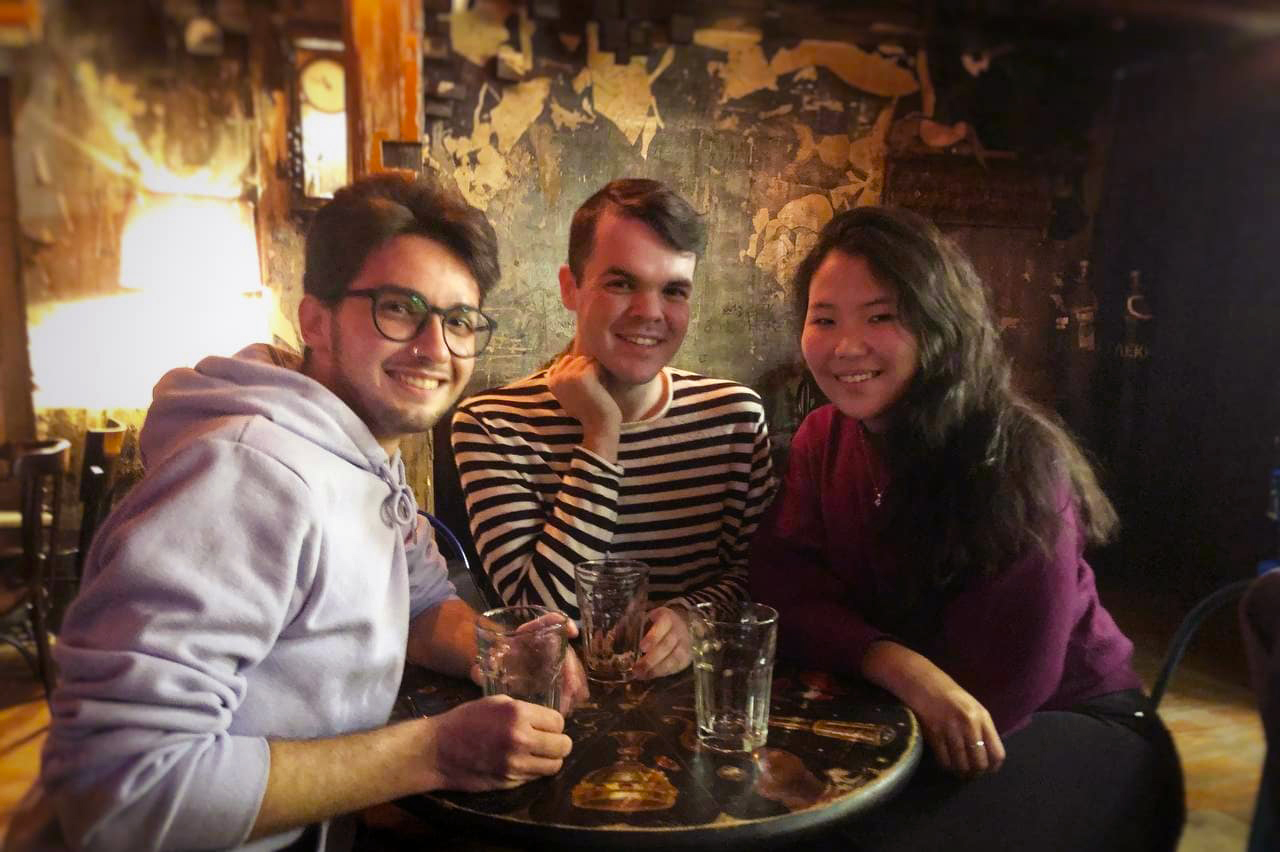 When a foreigner thinks of Russia, a few things likely come to mind – brutal winters, bears, and vodka – but drinks of choice are changing fast here. Vodka and other spirits are on the decline and have today given way to a new, gentler, and more cultured King of Booze – beer. Beer sales […]
0 comments