St. Petersburg is full of hip clubs, old school pubs, modern live music venues, and otherwise known for its nightlife. This is particulary true in the summer months, when the sun practically never sets on this far-northern city of art and culture. The following are some of the best locations to visit as found by students on SRAS Study Abroad Programs in St. Petersburg.
Old School Pubs
The following are long-standing institutions in Saint Petersburg and generally considered part of both the working class and youth scenes.
The concept of the pub is a popular one in Russia and often associated with English culture. You won't be ordering pints here, as Russian establishments use the metric system (so, instead you'll go for a 1/3 or a 1/2 liter). However, you can count on the menu offering hearty, beer-friendly food – with some Russian traditional foods on the menu as well.
For a couple additional options to those below, try Biblioteka, a pub and bookstore in one hip package. It has burgers, spare ribs, fish and chips, and even Belgian waffles with ice cream. The Shamrock is an Irish-themed pub with a dance floor.
Various Locations
Tolstiy Friar (The Fat Friar) is a chain of Petersburg pubs. With six different locations and a very extensive menu, Tolstiy Friar is a great place for a group looking for an after-school snack or even a full meal in a decidedly pub atmosphere.
Walking into the restaurant is a bit like a step back in time, though to what period is not quite certain. The interior is reminiscent of an old-time pub, with dim lights, low ceilings, crude wooden tables, and benches in lieu of chairs. Beer and kvass is served in giant steins, smoked fish is on every table, and old Soviet posters hang on the walls, reminding customers to say "no" to alcohol. All of this of course is in contrast with the giant flat screen TVs hanging on the wall next to the old Soviet newspapers and the clientèle browsing the Internet with the Tolstiy Friar's free wifi.
What's unique about this particular chain in comparison with other competing pubs is that the menu is light on Western food. So, you won't find mozzarella cheese sticks or loaded quesadillas here. What you will find, though, is an extensive menu of soups (cabbage, mushroom, borscht), salads (more combinations of beets, pickles, ham, peas, potatoes, mayonnaise, horseradish, and more than you could ever imagine), appetizers, and sandwiches, which is where the menu really shines. You'll forget all about the quesadillas when you try the smoked mackerel, pork ears, and assorted beer snacks as mentioned above (first round is free!). You can also get an interesting assortment of boiled eggs and rye bread with butter.
And then there's the sandwiches. Selecting just one was difficult, but they are cheap enough that sampling is definitely recommended. Ever wondered what a lard sandwich tastes like? A few rubles will afford you the chance to try a slightly toasted rye bread with a smear of salty lard on top. It may initially sound unappetizing, but studying abroad calls for trying new things and preserved fat (salo) is traditional Russian food. Other options are the salmon caviar sandwich, and sandwiches of smoked pork and pickled cucumbers, salted trout, and beef tongue with horseradish. All sandwiches are open faced, except for the "Soviet Hamburger" sandwich – a heartier sandwich that includes a beef cutlet, cheese, tomatoes, and mixed vegetables.
The Tolstiy Friar also has a few regular specials, when we were there, this included 20 percent off after 5 p.m. and a free half liter of beer with any meal totaling 500 rubles.
The atmosphere at the Tolstiy Friar is also very relaxed and informal. Don't be surprised if other patrons come up to your table and start friendly conversations, usually out of curiosity about where you're from. They might try to practice English with you (or even Italian), they might ask you about your favorite Russian authors and American pop stars, and they might even invite you to the opening night of their mom's art show in town. You never know who you'll meet at such an easy-going place.
Kristin Torres
ул. Белинского, 3
This wonderful English Pub is located right next door to the Georgian restaurant I previously reviewed, Lagdize. Months ago, when I first began my internship at the Theater Academy, I discovered Oliver Twist; my first experience there sealed my fate to become a regular. It was maybe a Thursday night, and the restaurant was packed full, probably because it's quite small (only 8 tables!!). Thus, my fellow SRAS student Justin and I decided to sit at the bar. Here we had a great conversation with the barman, ate some excellent pasta, and enjoyed the unique atmosphere. I really cannot give enough praise to the overall aura of Oliver Twist. It has the true feel of an English pub – wooden booths and tables laden with English paraphernalia. The staff is absolutely fantastic; they are extremely friendly and were so patient and helpful with my Russian.
The one downfall to Oliver Twist are the prices, which make it perhaps difficult to include this restaurant as "Cheap Eats." They offer five different pasta dishes that will definitely fill you up. There are a few fish entrees too. If you want a side dish, such as fresh veggies, mashed potatoes, or rice, you must order and pay for that separately, as is common in Russia.
However, the friendliness of the staff and the fact that there can never really be masses of customers inside means that a trip here can almost be considered a two-in-one package: a meal and a language lesson. I was quite surprised that this English-themed bar did not have a larger number of English-speaking clientele and staff. At Oliver Twist, as far as I know, only one waitress actually speaks any English and I'm not sure if it's even any good, as we've only ever spoken Russian together.  In my conversations with Oliver Twist employees, I learned a lot about salaries, especially in comparison to other occupations, and other cultural things regarding their own personal lives. These conversations helped me learn new vocabulary and practice talking about my day-to-day occurrences. I really came to know them well, as they did me, and I felt so comfortable stopping in just to say "hello."
Assuming that you are gaining practice and local relationships, the prices, which are reasonable considering the size of the portions as well as the quality of the food and service, seem that much more affordable.
I've had various meals at Oliver Twist. They offer a great variety of entrees ranging from traditional Russian pelmeni and solyanka to more standard western fare such as club sandwiches (served with fries!) and pastas to more exotic meals like tiger shrimp and steak. The fried pelmeni are especially recommendable: super tasty and unique.
I've also had a few great pasta dishes here, including one the other night with salami. They even adhered to my request and added mushrooms. Most Russian restaurants refuse to change the items as listed on the menu but Oliver Twist's kitchen is run by a chef from Nepal, which might help explain the added friendliness.
Most unique to Oliver Twist – a legitimate, authentic English Breakfast that includes two eggs, sausage, bacon, potatoes, tomatoes, toast & jam, and a drink of your choice. It's a fantastic deal! Unfortunately, it's only offered on Monday-Friday from 12-5pm, but not on the weekends. However, it is a great "business lunch."
If you're on a tight budget, come in and have some smoked salmon or a "beer plate" with meat and cheese, grab a refreshing pint of English beer or cider, and have a good chat with the bartenders. Tell them Rikki sends her greetings from America!
Rikki Brown
Best Craft Beer
This section was written by SRAS student Katya Grigerman.
As someone who comes from Seattle, I am a big fan of craft beer. From porters to IPA's, and pilsners to brown ales, I appreciate them all. I was worried that Russia would have none of this wonderful variety – or even good beer in general – but I was pleasantly wrong. Prices for craft are also fairly reasonable – a pint generally goes for about 220 ($3.50) to 350 ($6.00) for a pint. Here are the top places I found for good craft beer in St. Petersburg!
Apraksin Pereulok, 14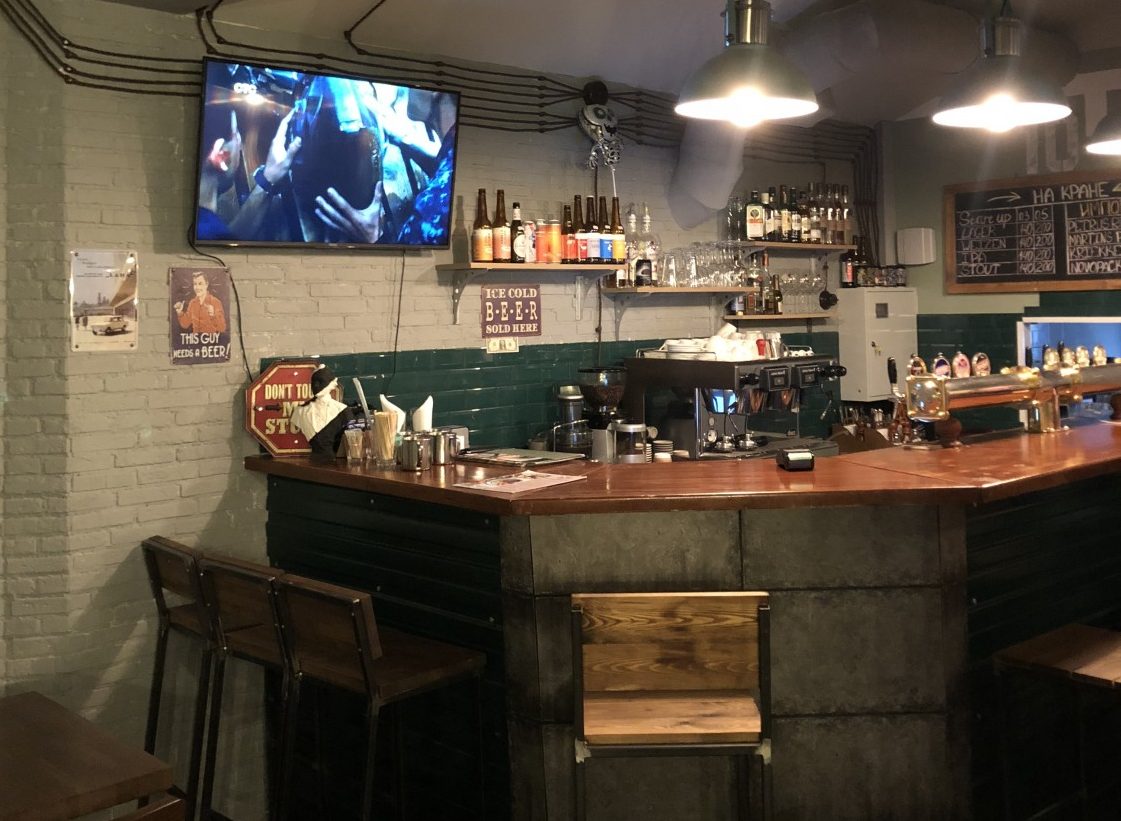 With five of their own beers and another five imports on tap, this quaint but cozy pub is always a welcoming space. With the chairs comfortable, and the music not too loud, it's a perfect place to grab a beer or two and chat with friends any time during the week. They even have several bottled beers that you can get to go. They charge 200 rubles for a pint of their own beer, and 230-350 rubles for a pint of imported beer.
Gorokhovaya Street, 26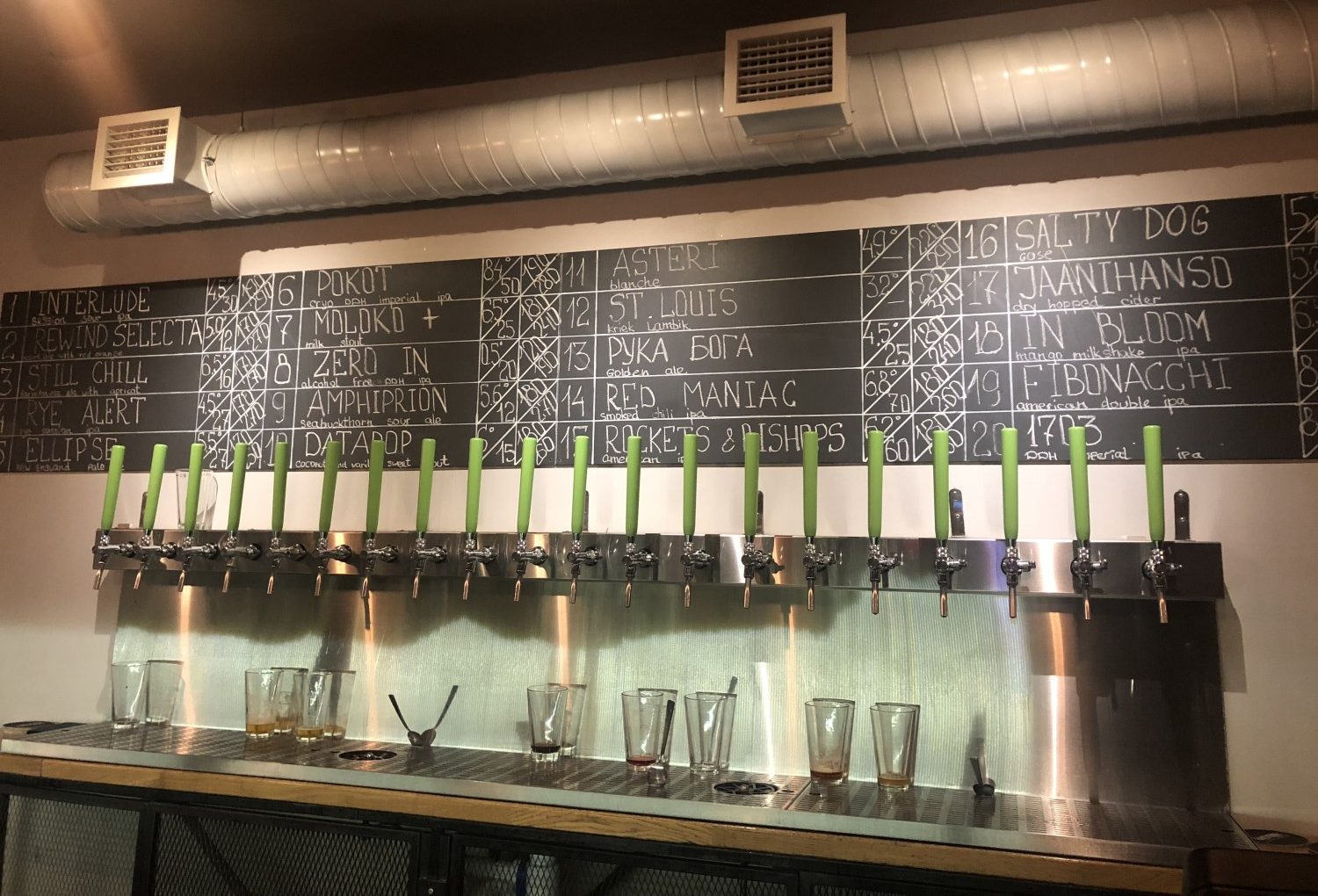 This craft beer shop could easily be down the street from my place in Seattle. The black board above the bar lists 20 different beers and ciders (mostly local), and gives their ABV (alcohol by volume) and IBU (International Bitterness Unit). They have a wide arrange of different types of beer, from regular IPA's and pilsners, to interesting flavors like Moloko+ (a milk stout) and Red Maniac (smoked chili IPA). Their beers range from 220-350 rubles for pint.
Rubinshteyna Street, 9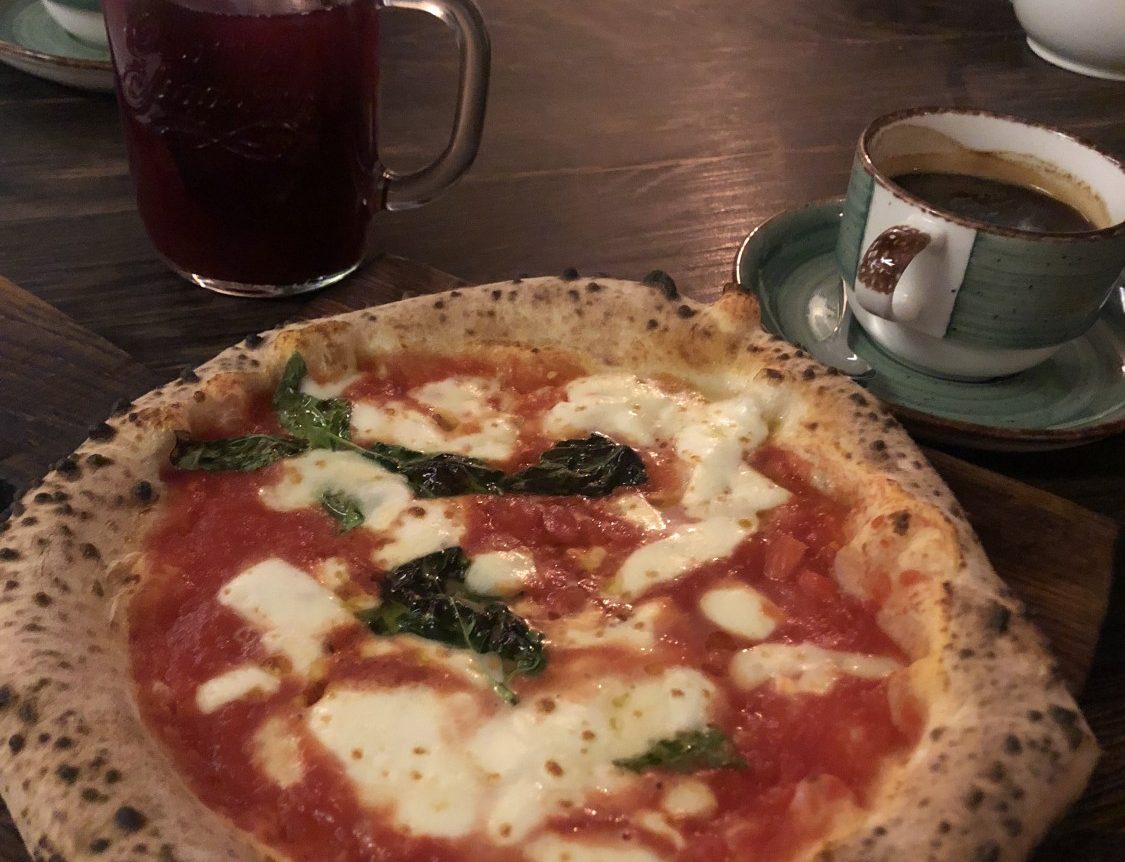 Located on the busy Rubinshteyna Street, this restaurant and bar looks seemingly small on the outside, but is actually proves to be quite large once you get inside. They have over 100 different types of beers, including on tap and bottled. Open till 3am on weekdays and 6am on weekends, this place serves great pizza and beer at a good price (250 for a beer, and around 250 for a pizza)
Naberezhnaya reki Fontanki, 55
With 20 beers and ciders on tap, and 400 bottles and cans, this is a great place to try both local and international beers. Besides serving tasty beers, this place is one of the few good places for Mexican food in the city! Going during a quiet weeknight makes for a perfect place to grab a few beers with friends, with the friendly bartenders (who speak English) and soft jazz music playing in the background. Food from 200-400, beers around 350.
Mayakovskogo Street, 11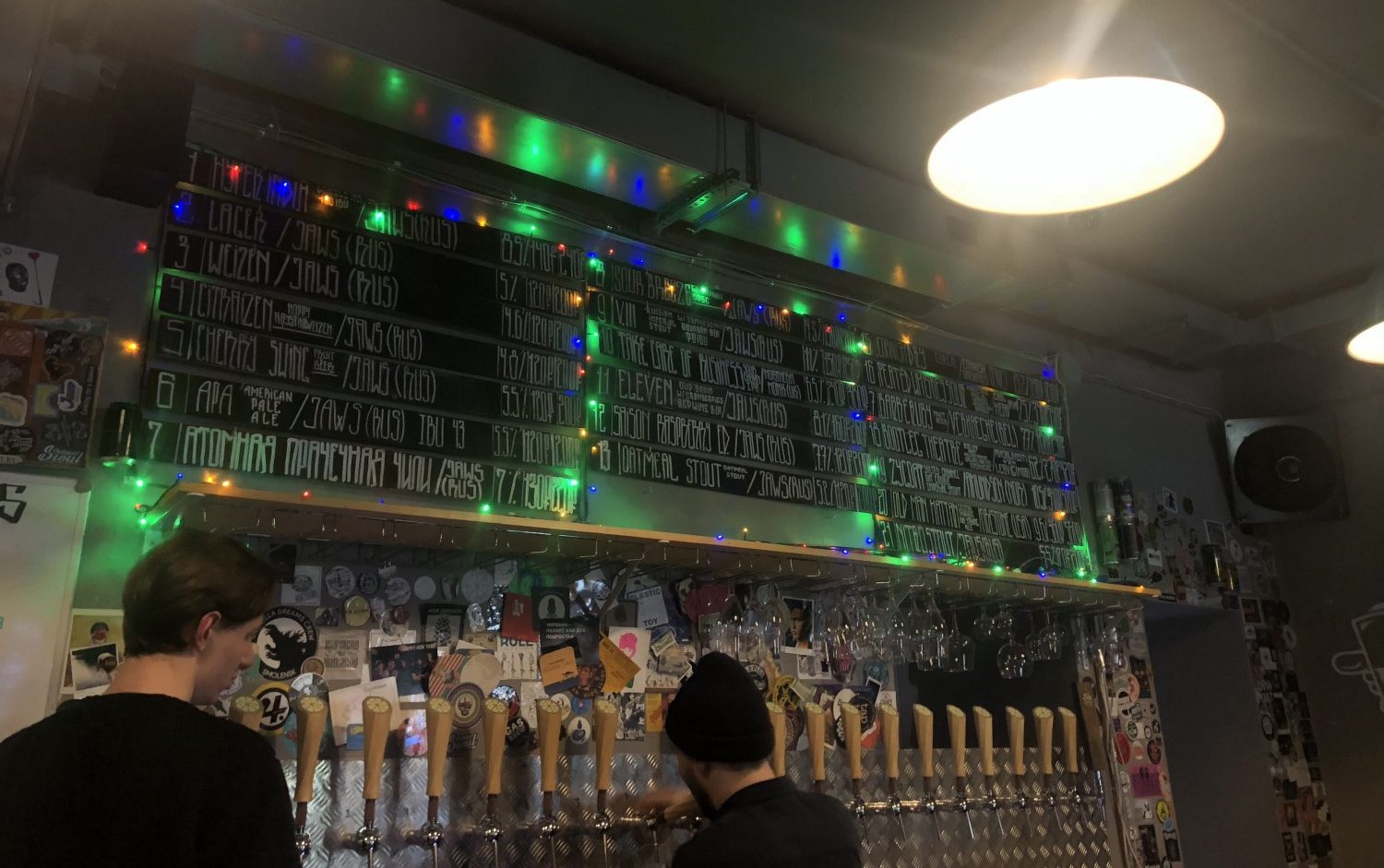 Having 21 beers and ciders on tap, and several full shelves of more beers and ciders, this "hoppin spot" is a good place to grab a beer and see the hipster scene of Saint Petersburg. Over half of their beer/cider menu is made at their own brewery, and the rest are other locals. If you like their beers, it is possible to find them at other restaurants and bars around the city as well, especially their IPA. Pint 200-300 rubles.
2 Sovetskaya Street, 25A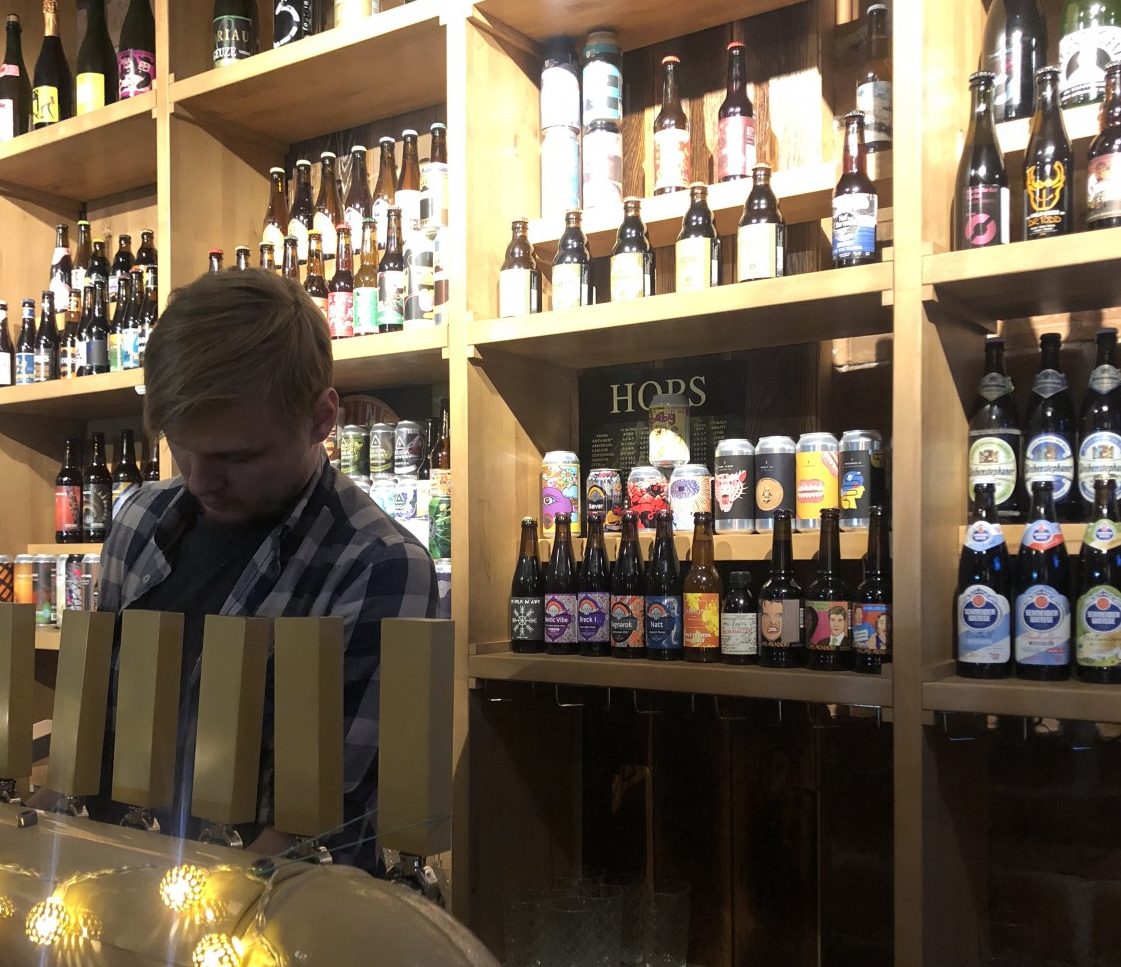 Bakunin is one of the most popular breweries in Saint Petersburg. They also run this incredibly relaxed pub where you can try almost all of their flavorful beers on tap, and get several more in cans. 250-300 for a pint.
Dumskaya Street 1-3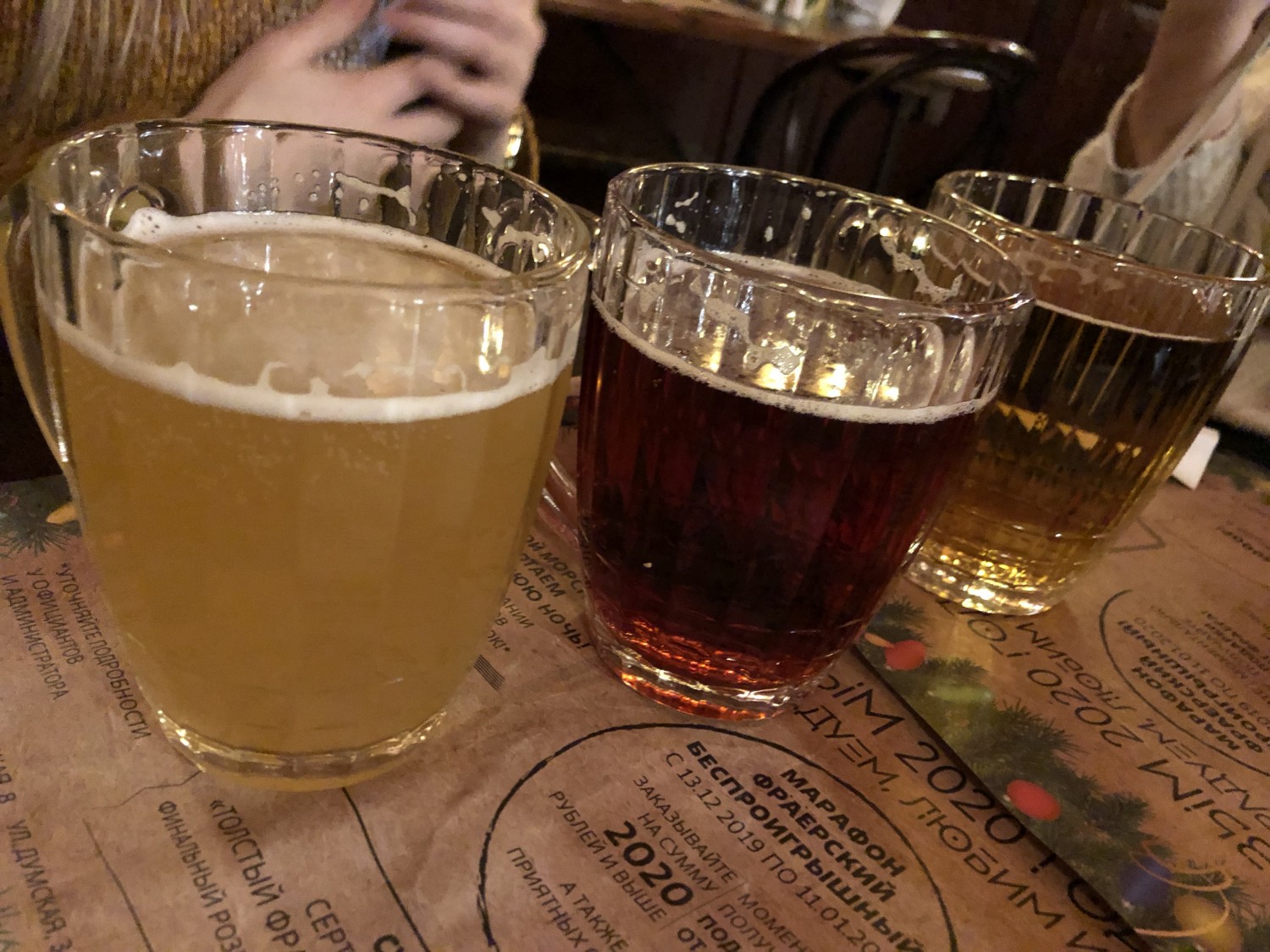 Located closest to the university, on the kinda-sketchy Dumskaya Street, the Tolstiy Friar (meaning Fat Friar) isn't what you would expect from a craft beer place. Offering about 8 different beers and a few ciders, the beers here are simple, yet good. When ordering a half liter (or a true Bavarian liter stein), you get a small plate of beer snacks, which include cheese, crackers, and the very Russian dried fish. The people working here are incredibly welcoming, but, just a warning: they make the check by the table, not person – so you are with a group, you will want someone keeping tabs for you or just pay for each drink at the bar. Half liter for around 180, liter for 350. Read more on Tolsty Friar here.
Clubs
For a student new to St. Petersburg nightlife, the best place to go is somewhere that has several bars/clubs next to each other, with a different atmosphere in each. That's easy – Konyushennaya Ploshad (near the Church on Spilt Blood) is stuffed full of some of the best clubs the city has to offer. Closest to the church is Mod Club, an artsy place with a gritty feel and colorfully-dressed crowd. On that street is also VNVNC, which is popular among students. The famous/infamous duo of Datcha and Belgrade are all located in the same building on Dumskaya street. This street has an increased police presence. As an alternative, there are lots of pubs and bars along Rubensteina as well. St. Petersburg also a few gay clubs – Central Station being one of the better-known.
Live Music
A2, The Place, and Mod Club are popular for indie music. Opera is known for heavier groups, including metal and those of the 'core' genre (i.e. hardcore, emo-core, etc.). Money Honey is for those seeking rock, punk, and rockabilly. For Jazz shows, see JFC Jazz Club, (the established hot spot for jazz in St. Petersburg), The Krasny Lis (The Red Fox) or Dom 7. Fish Fabrique and Zoccolo (formerly Moloko) are excellent places to go for alternative music (ethic, punk, jazz, fusion, etc.) and cheap beer in the company of Russian artists and intellectuals. During the summer, New Holland Island holds a weekly free concert series, usually on Fridays from May through mid-September.
More in St. Petersburg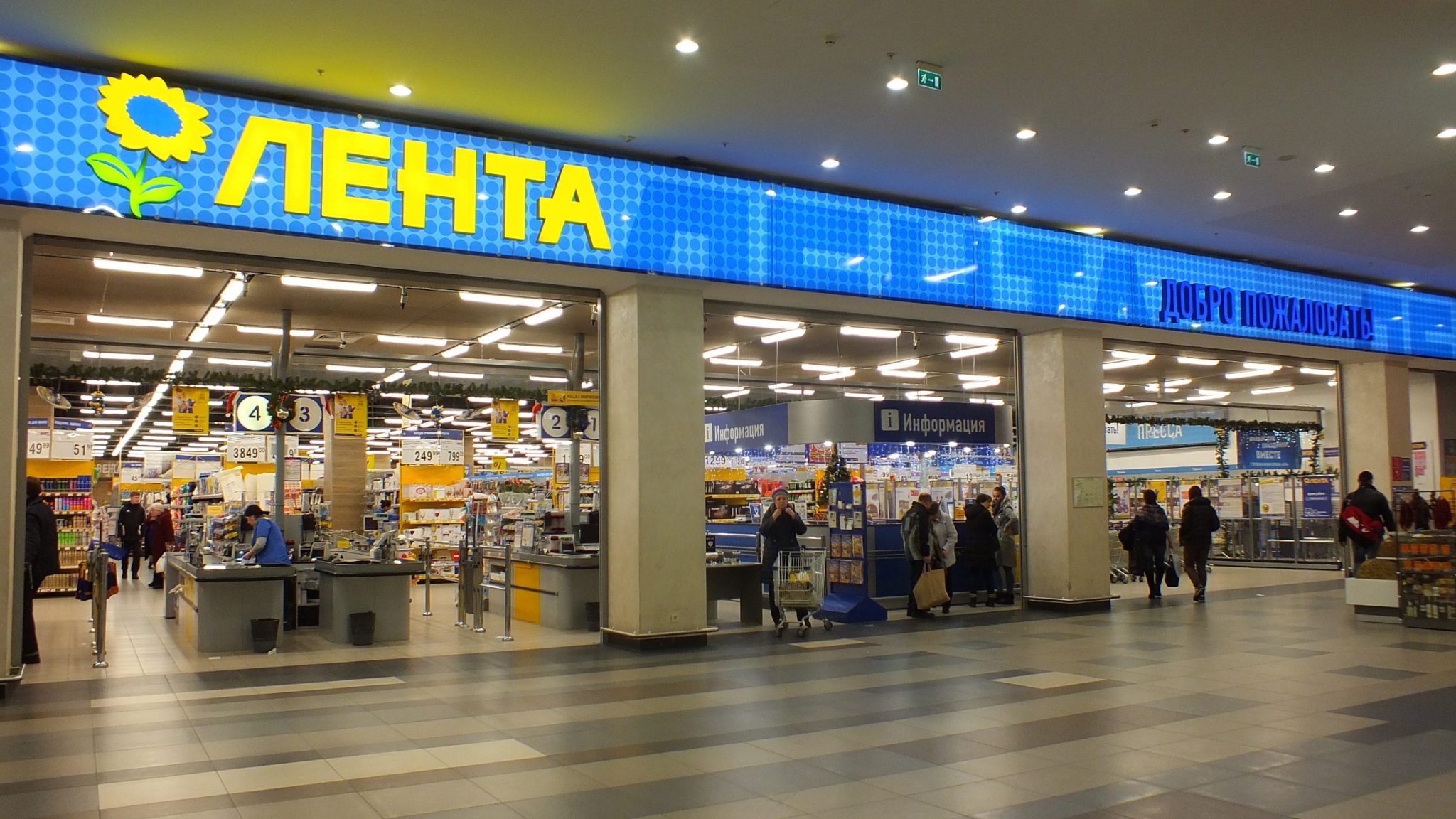 Russian supermarkets have been a great success story of the post-Soviet economy. Several large chains and holding companies have been built and, most importantly, Russian supermarkets have built up the supply chains to provide Russians with an ever-increasing diversity of produce and other groceries. The following short introductions to some of the largest chains of […]
4 comments