While Irkutsk is a very affordable city there are still many ways to shop that can save money while maintaining quality. I am very frugal and am able to stay within my budget every week while still being able to get some shopping in. There is a wide range of shopping centers and little shops which I highly recommend exploring, but sometimes it is nice to just make one stop. Here are the best places!
On the low end by far the best shopping center I have seen is the Lermontova Mall. Located across from the Technical University it is easily accessible by bus. This mall is very popular with the students at Irkutsk State University and has lots of small stores for men and women. The prices here are about half of what can be found in the city center. There is also a mix between a wholesale store and thrift shop in the basement. These clothes are not as high quality as in the upstairs portion but they still are nice. The only downside is that it is somewhat disorganized on the racks so it takes a bit of time to look through everything. There is also a great shop at Lermontova that sells popular Russian and American board games but all in Russian! The upstairs has higher quality merchandise, but still will not break the bank.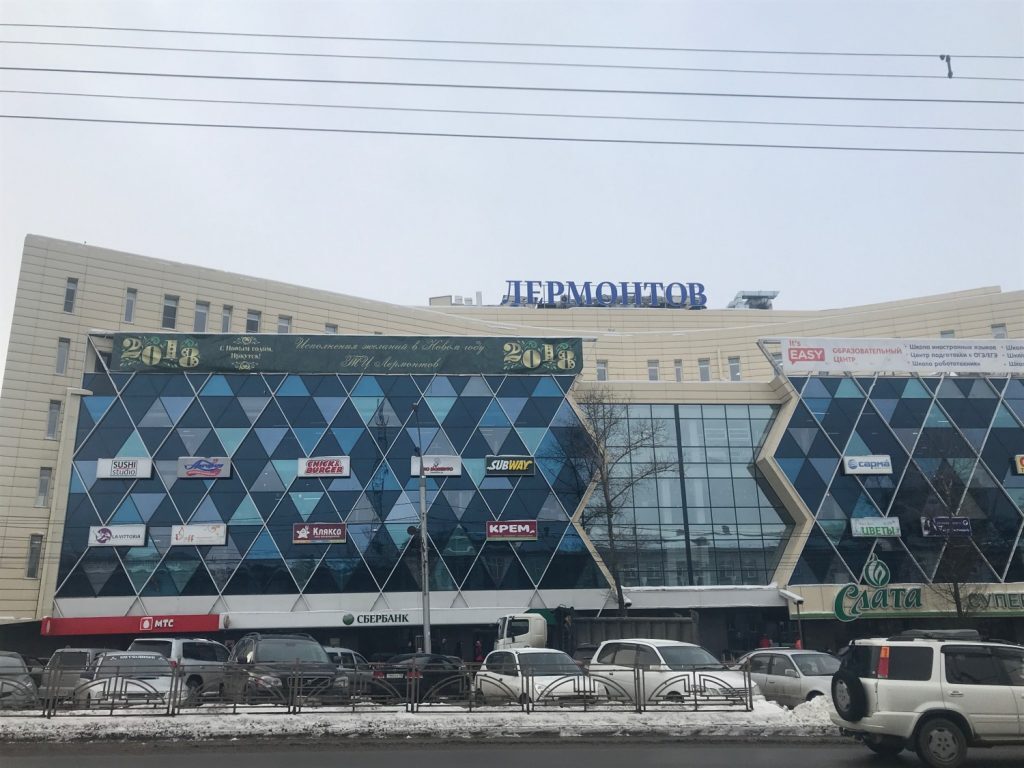 Another cheap option is Shanghai City Mall/Central Market. Here the prices are not fixed so be prepared to haggle. This place is probably the most fun because there are literally hundreds of shops both inside and outside selling similar things. In addition, on the inside of the mall there are lots of hidden corridors leading to even more booths. One could spend days in just the one block radius of the marketplace. Do keep in mind that the quality here tends to be lower so if you think it is too good to be true, you're probably correct.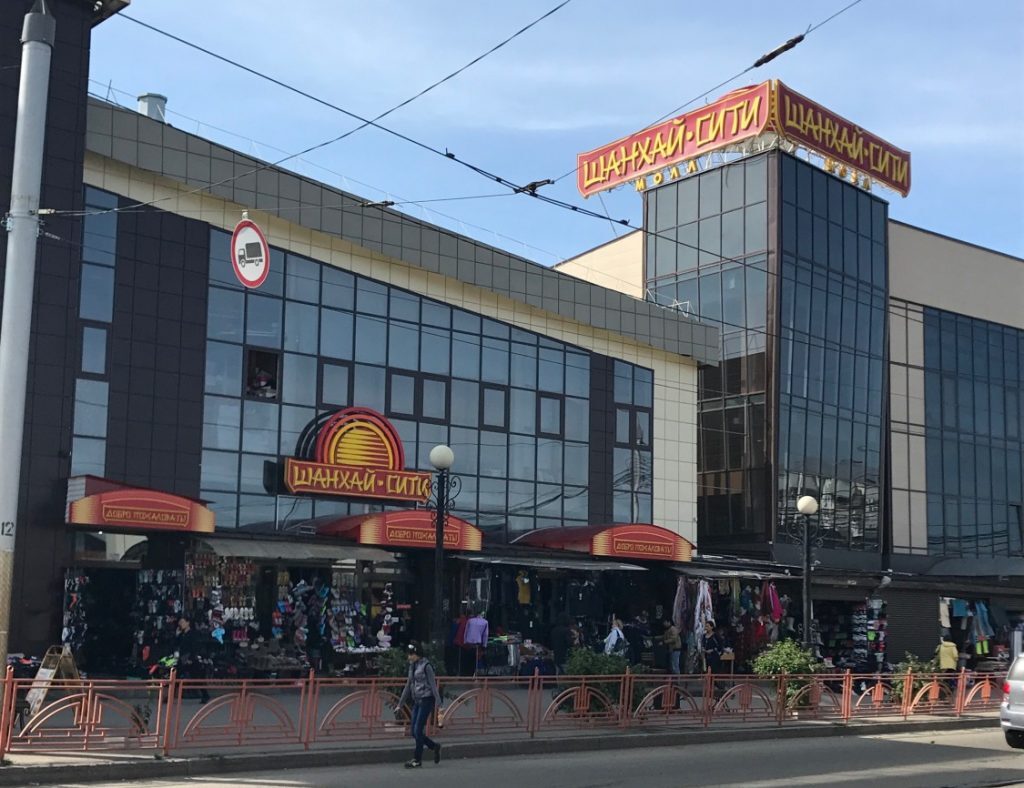 If you would like something similar to the Central Market, but perhaps not as overwhelming in terms of size and demands on your language skills, try the market on Bakailskya Street across from the Volzhkaya bus stop. Here, there is a small market that sells clothes and food outside while inside there are clothes, cosmetics, and fabrics for sale for a modest price. You still can and should haggle if possible though.
There are many shopping options in the middle price range, but the best two malls are Komsomoll and Cnegir. Komsomoll is located south of the 130th district and has a bus stop that's named for it out in front. This mall sells everything from carpeting and clothes to groceries and electronics. Cnegir is near the dorms on Ulaan-Batorskaya Street and is a bit smaller than the other malls but sells more jewelry, dresses, and toys. There is also a small coffee kiosk near the KFC at Cnegir that serves delicious coffee and I would highly recommend their winter menu (which is actually featured for most of the year).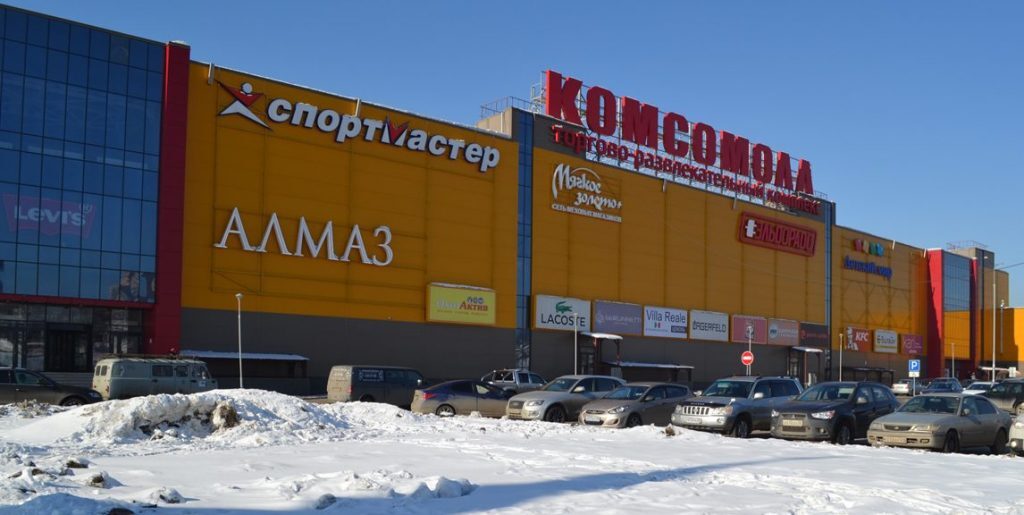 At the high end would be Modniy Kvartal and the Noviy Multifuntional Center. Both of these places offer American style clothes and shoes, and they both have small boutiques with very high-end merchandise as well as places like H&M. Modniy Kvartal is located in the 130th district and is very easy to find. Noviy Multifunctional Center is located directly across from the Kukol Theatre on Sovetskaya Street. The biggest difference between the two is that Modniy Kvartal is more focused on clothes and cosmetics, whereas Noviy Multifunctional Center has a broader array of shops including a vast selection of furs. It also has a movie theatre located on the top floor near the food court.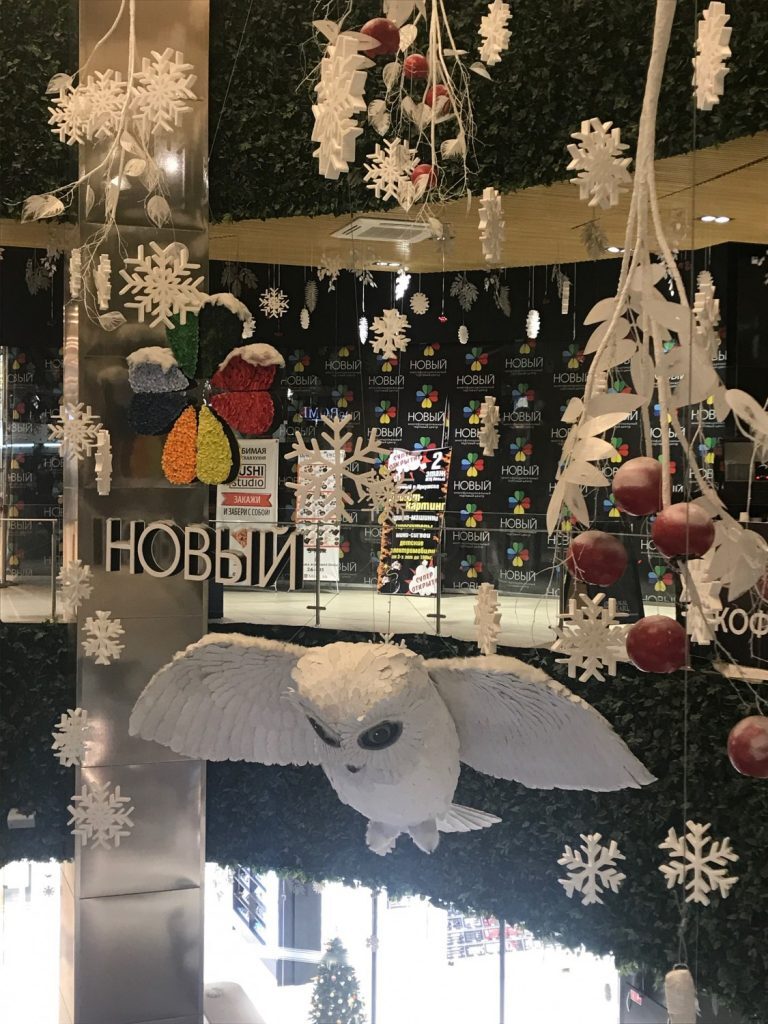 If you are looking for sports equipment or Russian sports merchandise, check out Stadium Trud where there are several specialty stores for just that. There is also a small but delicious restaurant there called Café Buzznaya which is cheap, local, and delicious. During the winter, there is also a fur expo which is very cool to look at, although they are very expensive.
If there is a specific item that you are looking for there are lots of specialty shopping centers that sell electronics, car parts, furs, shoes, etc. If you have a specific question, you can ask your local SRAS coordinator (or any other local). However, these places have a wide variety of items and stores that can be found in a singular location.