Having grown up in Thailand, I often get cravings for Asian food. While abroad, I'm often disappointed, however, as much of what you can find abroad is cheap and inauthentic. Luckily for me, there are several places in St Petersburg that know what they are doing.
I have spent time as an exchange student here on an SRAS Study Abroad Program in St. Petersburg for about two months, and I have been to quite a few Asian restaurants. I was impressed several times, and I must say ranking them is nearly impossible. Therefore, I picked my favorite place from each well-known Asian cuisine, namely, Chinese, Indian, Japanese, Korean, and Thai.
Please find below my Top 5 Asian Restaurants in St Petersburg!
Admiralteyskiy Prospekt 10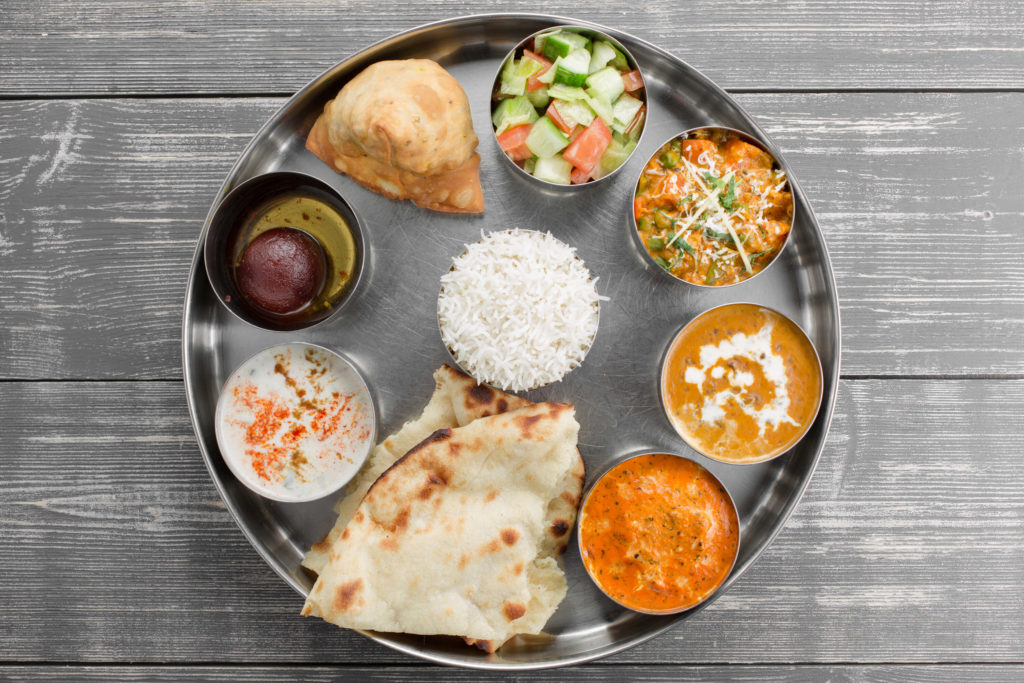 Looking for a yummy, spicy meal? Tandoor is your answer. At Tandoor, they serve authentic Indian food with the best of the best customer service. The restaurant itself is also gorgeous, beautifully decorated in Indian style, and they play fun Indian music. The food I got there was one of the best meals I have had in St Petersburg. I went with a friend, and we shared saffron rice, roti naan, two different curries, chicken samosa, and a pot of chai. Yes, they serve chai tea, which is a rare phenomenon in this city. That cup was my first in nearly two months. They also serve many signature desserts like gulab jamun, which I really wish I had not been too full at the time to try immediately. Their customer service is also exceptional. They spoke fluent English, pulled out our chairs, carefully served the rice and curry for us, and put our coat when we were leaving. Considering their reasonable price (I spent around $18), what I experienced completely exceeded my expectation.
This is a place that is best enjoyed with a friend or small group. That way, you can get several dishes and share them – and have both rice and naan and split the pot of tea. If possible, try their lunch option. It is only 690 RUB or $11, and you will get to try a little bit of everything from rice, to appetizers, to curry, to dessert.
Nevsky Ave 60 (and others)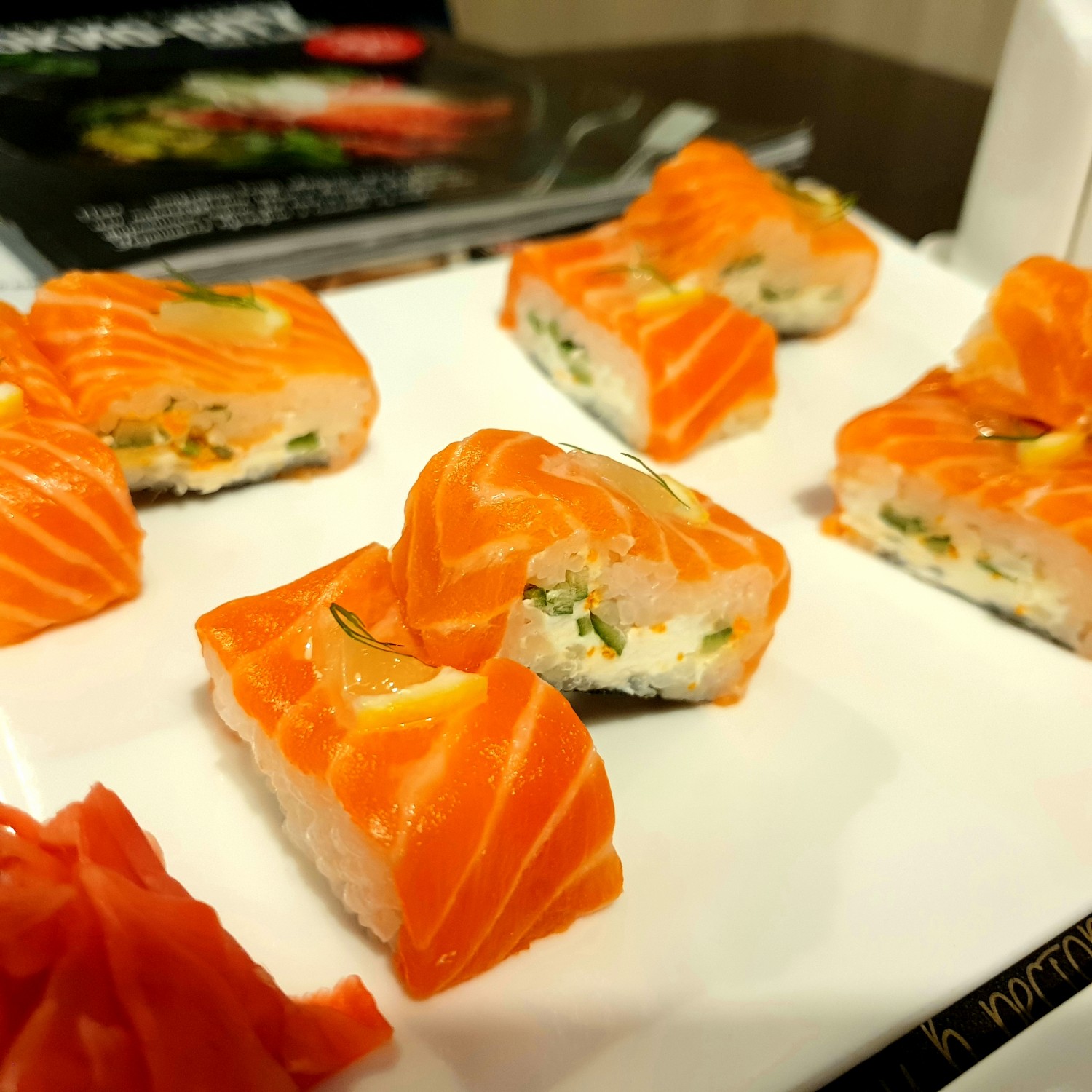 Tokyo-City is a popular Japanese chain in St Petersburg and Moscow. They have multiple locations, and one is located conveniently on Nevsky Avenue. Tokyo-City serves not only Japanese and some European cuisine. They also have quite a few fancy cocktail options and shots available. The sushi is fresh and delicious. While Tokyo-City may not have the most gourmet Japanese you can find in St Petersburg, my favorite thing about this restaurant is its nicely spread out locations around the city. When I am in a less familiar part of the city, I can always rely on Tokyo-City for its quality. One thing to note, however, is that it is always busy, and you might have to wait for 15-20 minutes to be seated and as much as 30 minutes to get your order.
Sadovaya St 28, Korpus 27 (and others)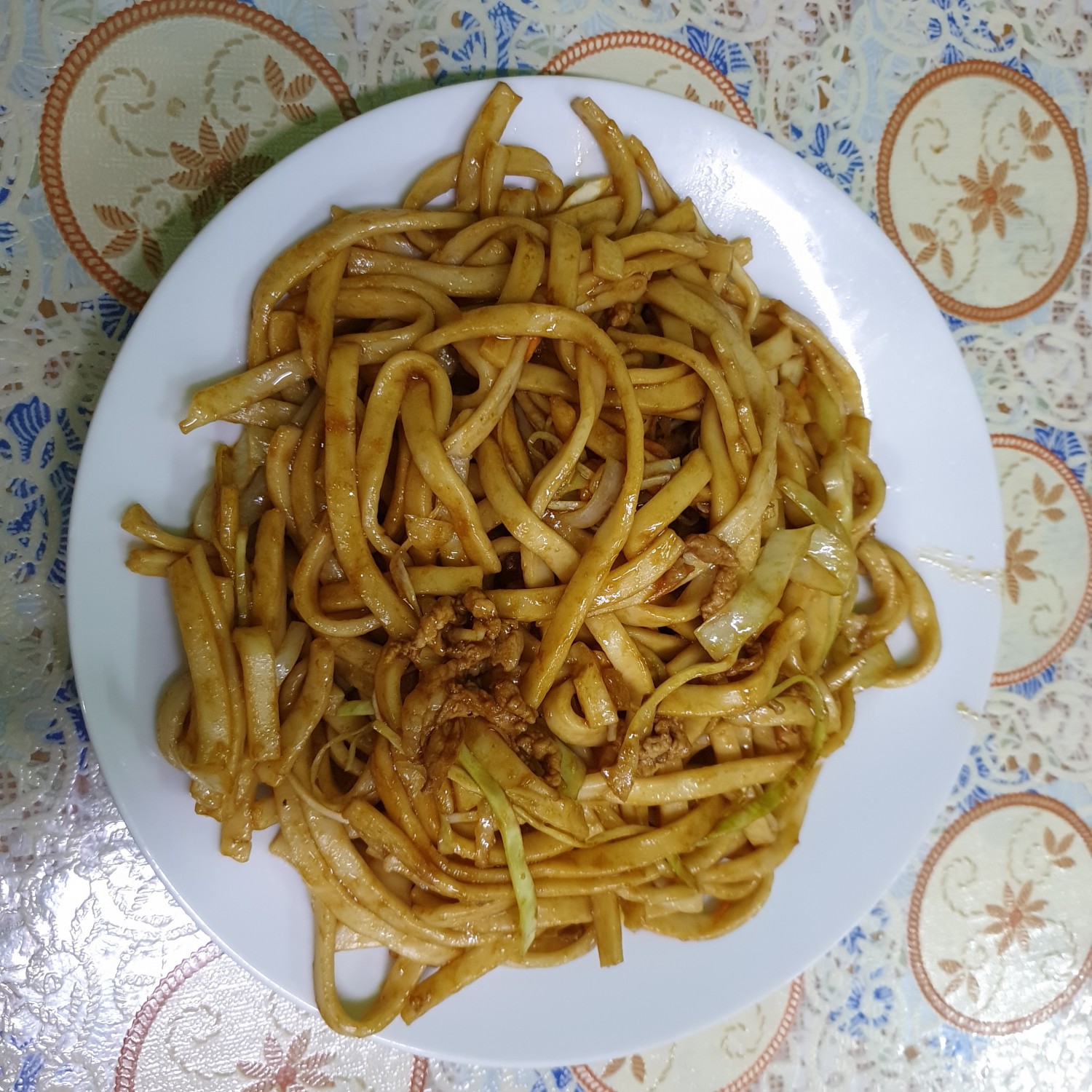 Chufal'nya is one of the most authentic Chinese restaurants you can find in St Petersburg. All of the employees there are Chinese, and the menus are only in Chinese and Russian (no English available). There is a lot of tasty, affordable options, and they come in huge portions. They also serve tea and sell snacks from the Asian region. In fact, one wall is fully covered with shelves of Asian snacks, ranging from instant noodles and mocha to tea and crackers. They are located just off Sadovaya Street, but finding them can be a bit strange and difficult as they are on the second floor of a building hidden in a quiet, dark alley. If going there for the first time, you might want to go during daylight and with friends. Another inconvenience is that they only take cash and charge of 10 rubles for take-out boxes. Despite the inconveniences, the place is good and always crowded.
Gorokhova 17 (and others)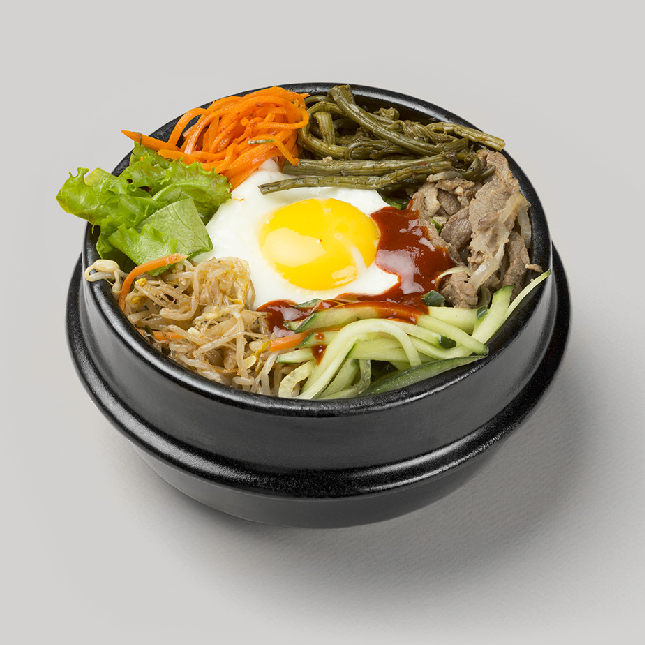 If you are craving for some healthy Korean food, Koreana is the place that will serve you food for your 'soul.' They have four locations in St Petersburg, all of which are near the city center. At Koreana, they serve all kinds of Korean food such as the revered cheese tokpoki, chicken wings, bibimbab, or pokky pub. I do not like vegetables normally, so I enjoy coming to this place because most dishes come with a lot of vegetables, and they make them edible somehow. The dishes are also very filling but low in calories. The broth that comes with any main dish is one of the main pluses to this restaurant. The one that came with my meal was umami and increased the quality of the whole meal altogether. It reminds me of that side character that sometimes outshines the main protagonist, and I had to tell myself multiple times not too finish the whole bowl in one go. Koreana is reasonably priced and close to campus, making it one of my favorite Asian places in St. Petersburg.
Ulitsa Yakubovicha, 22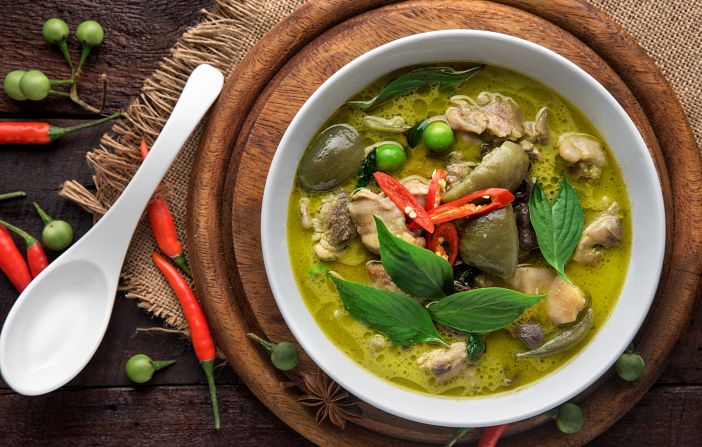 I cannot stress enough how excited I was to go on an expedition for Thai food in St Petersburg. I did an intensive research on Google Maps and TripAdvisor, but surprisingly, not that many looked authentic to me. In fact, I only came across one restaurant whose photos resemble somewhat what one would expect to find in food and interiors in Thailand. That was Thai Way Café.
The restaurant is decorated with Thai pictures and art pieces, and they play Thai music. The owner is a very nice lady from the Southern Thailand, who speaks fluent English, Russian, and of course, Thai. We had a great conversation, and I was very happy to find someone to talk to in my native language after a long time abroad. I brought three friends with me, and my goal was to show them a glimpse of what it is like to have a family-style Thai meal. Together, we ordered pineapple fried rice, stir-fried chicken and basil, prawns in tamarind sauce, and Thai omelet. For dessert, we had bananas in warm coconut milk. I was tempted to squeeze in an order for some curry and spicier dishes, but we were already too full before dessert. At the end, we spent around $15 each, and now my friends know of other Thai dishes besides Pad Thai.
If you are planning on going, I highly recommend you go with friends. Thai cuisine covers a wide range of ingredients and cooking styles, so it would be best if you could try a few different dishes. This advice applies to any Thai restaurant you go in the world (except for in Thailand because many places are specialized in one dish, and you will have no issue trying it out by yourself).
So far, I would say Thai Way is the only authentic Thai place in central St Petersburg. It is 15-minute car ride away from Nevsky, but it is worth the trip. It is a small place, but you can feel that atmosphere we have at home in Thailand. You can adjust the spiciness level, make a request for dietary restrictions, and even ask for a Thai dish not on the menu if you have a specific craving and know the name.
There are several other Asian places that I would love to visit but have not had the chance to, therefore, this list is subject to change at any time. However, I have to say I have been eating very well in this city. St Petersburg never lets me down when it comes to food. Many great restaurants seem to be hidden, but are within walking distance from the city center, so go explore and enjoy St Petersburg to the fullest!
A Few Other Options
Uzbek is also well known as one of the former USSR's most yummy culinary experiences. It's Central Asian, but you'll notice alot of similarities to Far East cooking as well. Try the lagman and plof – both are delicious! Try Dastarhan – a cosy Uzbek restaurant that offers delicious food and a luxurious, exotic atmosphere for a reasonable price. Be sure to order from the Russian menu, however, as the English seems to be less extensive and higher priced.
Along Griboyedova you can find a fast-food style restaurant called Pho'n'Roll, which is an inexpensive Vietnamese restaurant chain in St Petersburg. If you prefer Thai food, Dedushka Ho is a great option for cheap meals. If you like Sushi and want a finer dining experience go to Sub Zero.
More in St. Petersburg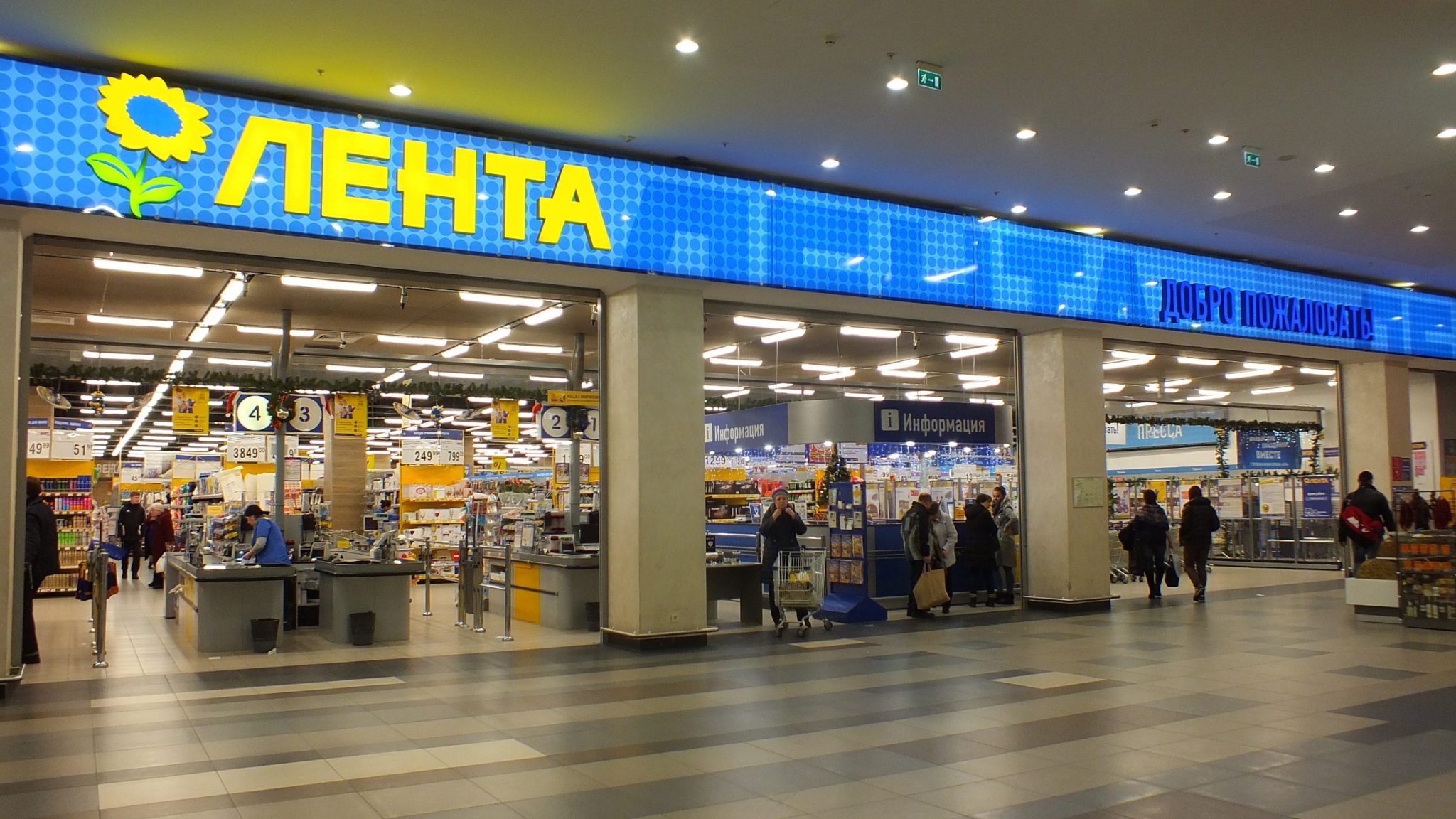 Russian supermarkets have been a great success story of the post-Soviet economy. Several large chains and holding companies have been built and, most importantly, Russian supermarkets have built up the supply chains to provide Russians with an ever-increasing diversity of produce and other groceries. The following short introductions to some of the largest chains of […]
4 comments