Here are five Kazakh bands working to bring traditional Kazakh instrumentation and musical styles into modern music.
Roksonaki
Seamless Kazakh Folk Rock
Roksonaki is a Kazakh band that was formed in 2006. Its name means "lightning" in Kazakh, chosen to represent the band's energetic and electrifying musical style. They are known for their unique fusion of traditional Kazakh music with various other genres, including rock, reggae, and hip hop. The result is something that any fan of late Soviet and early post-Soviet rock like B2 or DDT will love, occasionally sounding a bit Pink-Floyd-ish, and mixing its traditional elements seamlessly with the more modern.
Roksonaki has gained popularity in Kazakhstan and has also performed in other countries, including Russia, Germany, and China. The band has released several albums, including "Roksonaki" and "Odauylym," which feature a mix of traditional Kazakh songs and original compositions.
The group members of Roksonaki include: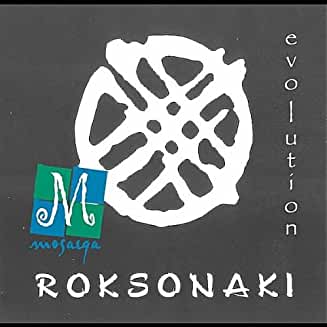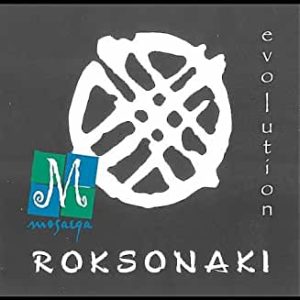 Madiyar Aitbayev – Lead vocalist and dombra player
Bakhtiyar Zhumanov – Bass guitar and backing vocals
Azamat Bakytbekov – Drums and percussion
Yedil Kozhakhmetov – Keyboards and backing vocals
Rinat Khamidullin – Guitar and backing vocals
The band's musical style was formed through the members' shared passion to create a new sound that would represent Kazakhstan's rich cultural heritage while also incorporating modern musical elements. They aim to create music that is both meaningful and enjoyable to listen to, and their music often features lyrics that address social and political issues in Kazakhstan.
---
Ulytau
Instrumental Folk Metal
Ulytau is a Kazakh instrumental rock band that formed in 2001 in Almaty, Kazakhstan. The band's name comes from the Kazakh words "ұлы" (uly) and "тау" (tau) which together mean "great mountain."
The band consists of three members: Ablayhan Sultan plays strings, Temirkhanov Nurlan is the percussionist, Askar Aubakirov is on the keyboard. The group's music is influenced by Kazakh folk music, as well as classic rock. They combine traditional Kazakh instruments such as the dombra (a two-stringed instrument) and the kobyz (a bowed string instrument) with electric guitars, keyboards, and drums.
The high-energy, power-ballad result is sure to please anyone with a taste for instrumental metal. The songs often emphasize the Kazakh stringed instruments, meaning that any fans of YouTube sensation Caitlin De Ville should certainly check this band out as well.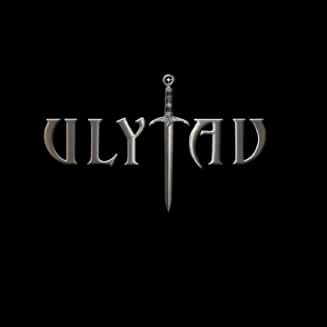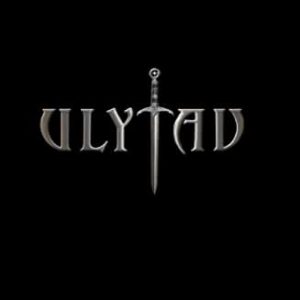 Ulytau has performed in many countries around the world, including Russia, China, South Korea, Japan, the United States, and Canada. In 2006, they performed at the Winter Olympics in Turin, Italy, and in 2010, they performed at the World Expo in Shanghai, China. They also won in the rock/metal category of the DJOOKY Music Awards in Los Angeles, USA in 2021.
The band's musical style was formed through a combination of different influences. Ablayhan Sultan, the band's guitarist and main composer, grew up in a family of musicians and was exposed to traditional Kazakh music from a young age. He later became interested in rock music and began incorporating elements of both genres into his compositions. The other members of the band also have backgrounds in both traditional and modern music, which contributes to the band's unique sound. That sound and their powerful performances have earned them a loyal following both in Kazakhstan and around the world.
---
Turan
100% Modern Folk
Perhaps the most traditional of all bands listed here, Turan creates all its music with 100% traditional instruments and even features throat singing, a complex and technically difficult style of multi-harmonic song traditional to Eurasia.
Turan is a Kazakh rock band that was formed in 1996 in Almaty, Kazakhstan by several students of the Kurmangazy Kazakh National Conservatory. The classically trained musicians play a wide range of traditional instruments such as the dombra, zhetigen, kobyz, sybyzgy, sherter, and shankobyz.
The band's name is derived from the historical region of Turan, which once encompassed parts of Iran, Turkmenistan, Uzbekistan, Kazakhstan, and Afghanistan. The Turanians were a group of ancient nomadic peoples, and who fought and traded with the peoples of Iran and India, as well as Persians, Greeks, Scythians, Sarmatians, Huns, Turks, and Mongols. An important part of the ancient Silk Road, Turan has been the setting of many epic stories and myths in Persian and Turkic literature and is a proud part of Central Asian history.
The band consists of four members: lead vocalist and guitarist Rustem Zhugunusov, lead guitarist and backup vocalist Ruslan Baimurzin, bassist and backup vocalist Daulet Tuleubek, and drummer and percussionist Anuar Zhailaubayev. Their musical style is a fusion of Western rock music and traditional Kazakh music, with influences from heavy metal and progressive rock.
Turan has performed in several countries outside of Kazakhstan, including Russia, Kyrgyzstan, Uzbekistan, and Turkey. They have also participated in many international music festivals, including the 2010 Asia Live Music Festival in South Korea and the 2011 Asia Song Festival in China.
Rustem Zhugunusov, the band's lead vocalist and primary songwriter, was influenced by Western rock bands such as Led Zeppelin and Pink Floyd, as well as traditional Kazakh music.
Turan has released several albums, including their self-titled debut album in 1998, "Khronika" in 2001, and "Azamat" in 2007. They are considered to be one of the most popular and influential rock bands in Kazakhstan.
---
Aldaspan
Inventors of the Electric Dombra
Aldaspan is a Kazakh band known for their use of the electric dombra, which the band's founder invented and built himself. The band's performances are known for their high energy and unique sound, which is a fusion of traditional Kazakh music and hard rock. It is raw and emotional and genuine, with metal and punk edges.
The band was formed by Nurzhan Toyshi, who began dreaming of creating an electric dombra during his school days in the 1980s. However, it was not until 2009 when Nurzhan, now with the opportunity to acquire the necessary electronic parts in Moscow, started working on the instrument with the help of Kubekov Murat, an employee of the Kazakh State Conservatory.
Together they produced three electric dombra instruments, with only one turning out to be successful. The experience gave Nurzhan the strength to pursue his vision, and he soon got in touch with a workshop in Moscow to make three more electric dombyras.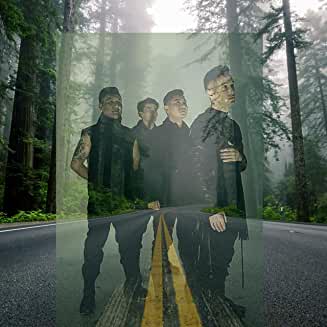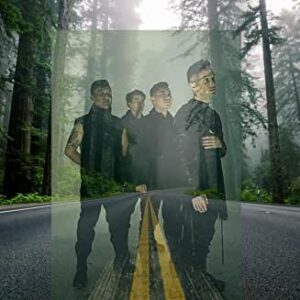 The band's musical style is heavily influenced by the hard rock music that Nurzhan had been listening to during his school days, with the electric dombra replacing the electric guitar.
The band's lyrics often revolve around ancient Turkic fighting epics, with a focus on military prowess and the heroic exploits. The band's name, Aldaspan, translates to "heavy saber" in Kazakh, a weapon that was used against opponents even in heavy armor. Nurzhan, who is also the band's frontman and vocalist, has a particular focus on the empire of Genghis Khan and his descendants. Many Kazakhs consider themselves to be descendants of that once great empire.
The band was chosen to perform at Expo 2017 in Astana, Kazakhstan, an event that was meant to showcase Kazakhstan's bright future and rich history.
---
HasSaK
Showmanship and Passion
HasSaK is an ethno-folk ensemble that was organized in 2010 when Maira Ilyasova, an Honored Artist of the Republic of Kazakhstan, assembled an all-star group laureates of international and republican competitions, students, and graduates of the Kurmangazy Kazakh National Conservatory. Some members can play up to 30 musical instruments.
The band's name comes from old versions of the word "Kazakh," and the extra capital letter emphasizes that the word once meant "those who wander," referring to the fact that the Kazakhs were traditionally a nomadic people.
Currently, the ensemble and their main instruments are:
1. Zhamenkeev Yerzhan (dombyra, guttural singing, percussion instruments, etc.)
2. Musrepova Zhadyra (zhetigen, shan kobyz, saz syrnay, etc.)
3. Iles Zhalgasbek (shan kobyz, dombyra, sybyzgy, percussion instruments, saz syrnay, shinkildek, etc.)
4. Yerbol Moldir (kyl kobyz, narco kobyz, noise instruments, etc.)
5. Bagia Azamat (sybyzgy, saz syrnay, bass saz syrnay, shan kobyz, percussion instruments, sherter, etc.)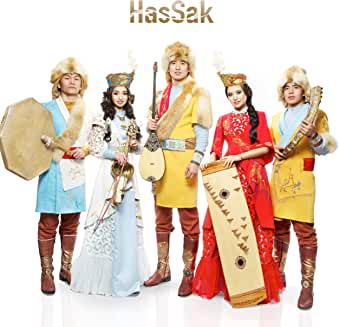 HasSaK sees itself as on a mission to revive and revitalize elements of "forgotten" Kazakh traditional music. They are focused on introducing that music to the world and particularly to Kazakh youth at home. They speak of their songs as serving a greater purpose of honor and self-respect and their concerts are often grandiose events with lights, rich ethnic costuming, guest stars, and even backing by an orchestra armed with traditional instrumentation.
At the same time, they have updated their music to be more modern and to appeal to youth. Much of their fame has come from slick videos posted to YouTube.
The ensemble's repertoire covers such works as "Zhekpe-zhek" and "Akku" by Nurgisa Tlendiev, a celebrated 20th century Kazakh composer who worked with traditional instruments. HasSak have also begun writing their own songs in traditional Kazakh styles.
They have performed in China, Russia, and European countries and have built a particular following in Turkic-speaking counties, with which they share a musical heritage. They have been featured in Turkish television shows and movies, for instance, that are set in ancient Turkic civilizations.