Hip-hop was introduced to Georgia in the 1980s as perestroika loosened the blockade on western influences within the USSR. Local rappers appeared at that time as well, but it was not until the 2010s when the Georgian hip hop scene really began to have appeal not just at home but also abroad. The artists below reveal the diversity of Georgia's current hip hop scene and the ways that politics, nationality, language, and identity are explored and expressed in the genre today.
Bera Ivanishvili
One reason why American-born hip-hop was able to spread so rapidly and resonate well globally is because of its roots in and ability to give voice to underprivileged communities. This is not the case, however, with the most internationally famous rapper in Georgia, Bera Ivanishvili, whose father is Georgia's wealthiest man and one of its most powerful politicians.
Born in Paris in 1994, Bera, who is most frequently known as just Bera, is the second child of Bidzina Ivanishvili and Ekaterine Khvedelidze and the first to have albinism. He has made the albinism a central part of his image and runs a very popular Instagram account of mostly fashion pictures of himself and his family, including his brother, who also has albinism.
Bera grew up in Tbilisi and France, learning French and English and gaining classical training in a variety of instruments. Shortly after his debut single was released in 2011, Bera launched his own recording studio, called Georgian Dream. Interestingly, when his father founded a political party the next year, he also used this same name. The two organizations have since worked closely together. His father's successful bid for prime minister in 2012 boosted Bera's already successful musical career, and Bera's campaign song for the elder Ivanishvili brought in more youth votes and brought attention to both figures at home and abroad.
Bera also campaigns for his father's political policies. For example, when the Georgian Dream party was trying to legalize marijuana, Bera made the track "Legalize" to help sway public opinion. Georgia has extremely strict drug laws and some critics called the proposals an attempt by the Ivanishvili family to profit off of legalization. Ultimately, consumption and possession became legal, but cultivating and selling marijuana remains illegal.
One of Bera's biggest controversies is how he wields his father's political connections. Negative attention from both other rappers and the public is a common part of being famous, but Bera has admitted to sending state security forces after those who criticize him. This has led some to accuse him of abuse of power and trying to create a ruling family that would represent a backslide in Georgia's democratic progress.
While Bera is most famous for his political tracks, the vast majority of his releases are pop-rap love songs. Due to his upbringing, Bera has tracks in three languages, with French and English being the languages of choice for his most popular tracks and Georgian for his political ones.
It has been about three years since Bera has released new music, and he is now more of an influencer than a rapper. He and his wife, fashion blogger Nanuka Gudavadze, make content about their family life on TikTok and Instagram. The family spends a lot of time abroad, including in both the United States and Brazil.
KayaKata
While Bera's political ties have helped him to garner international fame, there is one hip-hop group that within Georgia is arguably the best known domestically: KayaKata.
This group is mostly centered around Luna (Maxime Makhaidze) and Dilla (Zurab Jishkariani) two of the most influential artists of the modern Georgian hip-hop scene. Luna and Dilla have been working with one another since at least 2014, with the launch of the LTFR YouTube channel—named after Luna's first song on the channel. The initials stand for Let The Funk Ride. LTFR became the premiere channel for new Georgian hip-hop music videos and has now evolved into major music label in Georgia. While they had been platforming other artists on this channel, they first collaborated in the larger group Kung Fu Junkie until 2016, when they founded KayaKata. The name is a compound with "kata" being the Georgian word for cat and "kaya" being both Jamaican slang for marijuana and Georgian slang for "cool." Although they are no longer part of Kung Fu Junkie, Luna and Dilla still collaborate with members of that band as well as with other artists. For example, the group's first release, the single "Whagwan" (from Jamaican slang and meaning "what's up") was produced by Sabanadze, who produces most KayaKata tracks and other rappers in the Tbilisi music scene.
Luna and Dilla are almost as well-known for their other creative ambitions as their rap careers. Luna is an accomplished architect and designer, and Dilla is an author and poet. They also incorporate original visual art with their music. For example, the duo learned animation to make music videos for each track of their album Sadaa. The visuals are simple, for example, the track "Polo Palace" has the same figure with different animals running across the screen. KayaKata states that watching their music videos is the intended experience of their music, saying that they want to create art that requires both audio and visual elements to truly understand.
The group's songs are not particularly political. However, the group views itself as working for liberal change. KayaKata feels that Georgian culture is conservative and closed off to what is viewed as different, so they strive to show difference in a positive light. This is particularly close to the two member's identities as Luna identifies as non-binary and Dilla is a refugee from Abkhazia, with which Georgia fought a civil war with in the 1990s, has ethnic tensions with, and views as Georgian territory to this day.
At the same time, Luna and Dilla's Georgian heritage is proudly displayed throughout their tracks. They rap in Georgian as opposed to English, saying that the special "vibe" of Georgian cannot be replicated. At the same time, the group is sometimes critiqued for not being Georgian enough, especially Dilla. His critics say he should choose between his Abkhaz and Georgian heritage and identify with one rather than both. The group, however, continues to advocate a Georgia that celebrates diversity and sets differences aside.
Levan Gorozia (L'One)
The rapper formerly known as L'One, but now goes by his real name Levan Gorozia represents another version of Georgian identity through music. While Gorozia is half-Georgian and identifies as Georgian, he has lived almost his whole life in Russia and raps exclusively in Russian. His music can still be understood by most Georgians because learning Russian was required under the Soviet school system, but the language is also now politically tainted as, in part due to Russia's support of the breakaway Georgian territories of Abkhazia and South Ossetia, Georgia has sought specifically to break its former ties with Moscow, including discouraging learning Russian and instead encouraging education in English.
Gorozia was born to a Georgian father and a Russian mother. His parents met in Sukhumi, the capital of Abkhazia, before attending university in Krasnoyarsk where Gorozia was born. When the Abkhaz-Georgian Conflict began in 1989, his family was prevented from returning home and instead moved to Yakutsk, where he spent most of his early life and which he considers his home town. Both cities are in Siberia within Russia. After a brief career as a basketball player, he decided to move to Moscow to pursue rap full-time, founding the group Marselle in 2005 with Nel (Igor Pustelnik), a Russian friend from Yakutsk. The duo released an album, Mars, whose single "Moscow" was featured in the movie The Darkest Hour (2011) by its producer, Timur Bekmambetov, who also directed several music videos for Mars.
Gorozia signed with Timati's label Black Star in 2012, but Nel did not, and Gorozia was forced by the label to dissolve Marselle. Another aspect of the contract was that Gorozia assumed the rap name and persona L'One. During his tenure at Black Star, Gorozia released three albums, the first, Sputnik, dropping in 2013. The two albums that followed, Odinokaia Vselennaia (2014) and Gravitatsia (2016), made up a trilogy with an underlying space theme, specifically, the feelings of a lonely astronaut as a metaphor for Gorozia's own life. During this time, Gorozia also started a clothing brand, Cosmokat, continuing with the space theme. Gorozia says he always wanted to be an astronaut and that this childhood dream was the inspiration for his art.
Although the albums have an overarching theme, most of the singles retread the same topics of partying or love common to Russian pop-rap. For example, Sputnik's lead single "Vse tantsuiut loktiami" (Everyone dances with elbows) is about dancing in a nightclub.
The name L'one had to be retired contractually when Gorozia left Black Star, and the rapper has since gone by his real name. The rapper states that Black Star has most of the creative control over what a rapper puts out, and Gorozia was tired of the lack of control he had over his music, with other rappers who have left the label saying similar things. Once Gorozia was free to collaborate again with artists outside of Black Star, Marselle reunited and began releasing albums. Gorozia has additionally released solo albums and began a podcast with his brother called "Bench" where they discuss sports and especially Georgian soccer. Gorozia is an outspoken Lokomotiv supporter and sports fan in general.
Gorozia has a complex relationship with his personal identity. The reason he was born in Krasnoyarsk was because his parents were studying there for university, having left their hometown of Sukhumi which became too unsafe during the Abkhaz-Georgian conflict. While his life has been made in Russia, he still references his Georgian ancestry in his music with pride. For example, the opening track of the album Pangea (2019) is titled "Sakartvelo," the name that Georgians use for their own country. Gorozia has said that the album is his most Georgian in musical influence and lyrical conception. His reasoning is that although he knows Georgian, his day-to-day language and music career is solely in Russian, so the composition of the album reflects that duality.
However, the war in Ukraine has caused a divide with his Georgian fans. Although Gorozia has typically tried to remain apolitical, in a recent interview he stated that he wants the war to end, but also calls for a Russian victory. Most Georgians strongly support Ukraine in that conflict, and thus Gorozia's opinion has angered a number of his fans. In the same interview, he mentioned how many of his friends from Yakutia had been drafted to fight in Ukraine, making him want to be silent for their safety, indicating that his position may be more complex. Gorozia has expressed his love of the region before, with the third most popular song on his YouTube channel being "Iakutianochka," or a Sweet Yakut Night. In the video, Gorozia is rapping alongside Yakut people, with everyone in traditional Yakut clothing. Outside of this, Gorozia has seldom made any political statements and says that he intentionally remains out of any political discussion
---
You'll Also Love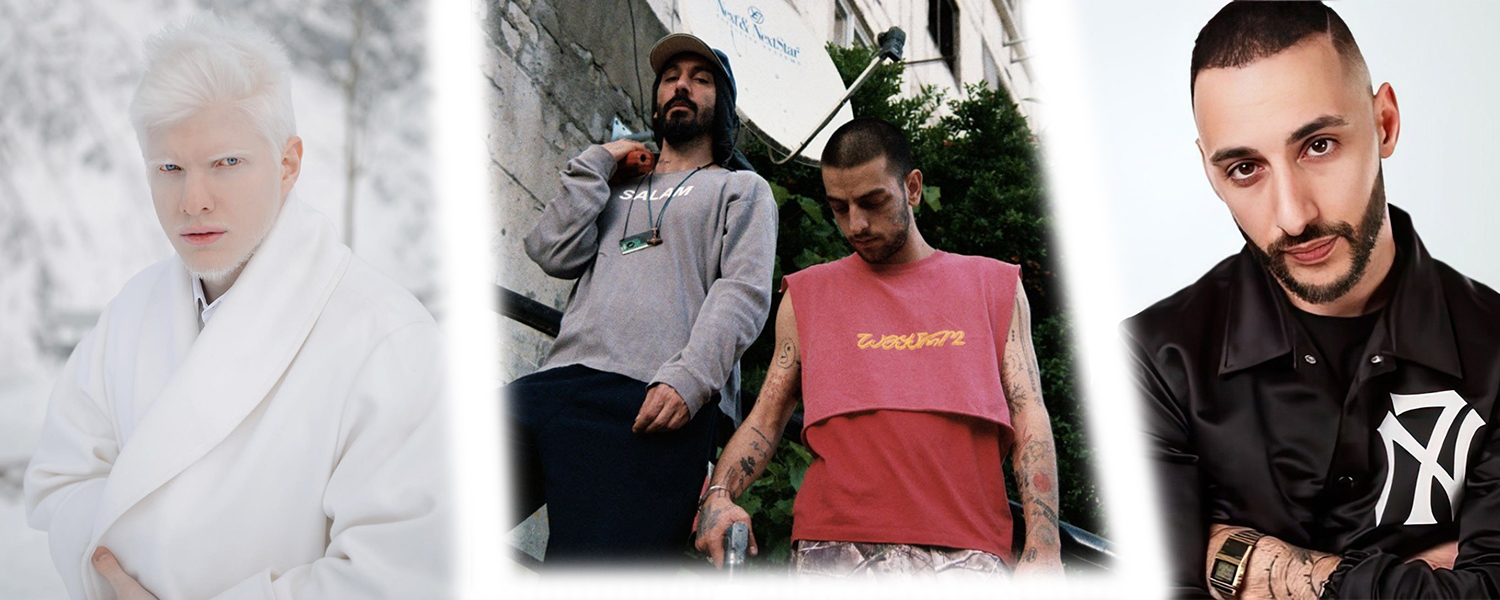 Hip-hop was introduced to Georgia in the 1980s as perestroika loosened the blockade on western influences within the USSR. Local rappers appeared at that time as well, but it was not until the 2010s when the Georgian hip hop scene really began to have appeal not just at home but also abroad. The artists below […]
0 comments