What makes Mnogoznaal's music compelling to non native Russian speakers are the unusually immersive atmospheric soundscapes that he creates. The trance-like backdrops to the beats clearly stem from a cloud rap influence and he mixes this with distinctly traditional Slavic aesthetics.
Where American producers often search for soul and gospel samples, integrating them as elements of their musical identity, Mnogoznaal instead uses Balkan flutes, Bulgarian choirs and other Eastern European folk sounds. His vocal delivery may well remind you more of Polish choirs in The Witcher than of the pop-punk revivalism popular in rap music in the late 2010s. Most of the time however, Mnogoznaal is rapping, not singing, and his rapping is characterized by his unusually deep voice and fast staccato flow. This can make his lyrics hard to understand as can the complex imagery he uses. Yet the challenge of deciphering meaning from his lyrics and personalizing one's own interpretation is what makes the music of Mnogoznaal so compelling to many Russian listeners.
Early Life of Mnogoznaal

Russian Rapper Maxim Lazin (Mnogoznaal) was born 15 July 1993 in Pechora, a town of some 40,000 people in the Komi Republic in northwestern Russia. Understanding the environment he came from is crucial to understanding his music.
Pechora is exceptionally cold, even for Russia. It was founded in 1940 on the site of a Gulag camp that built a new northern railline. Upon the camp's closure in 1953, many of the newly released prisoners stayed in place and settled in the town alongside those stationed there by Stalin. A military base was built nearby soon after. Initially, the city showed promise and was hoped to serve as a model town for how northern military settlements could become comfortable living spaces for families to live near their relatives in the forces.
Instead, the town eventually decayed along with the USSR. Numberous industries were closed after the collapse of 1991. Rather than becoming the picturesque northern metropolis that Pechora was envisioned to be, the town is now perhaps best characterized by the thousands of dead prisoners buried beneath it. It's unsettling history is matched by the lack of opportunity and upward mobility here, which has led to the town rapidly shrinking.
Above: The song Гостиница «Космос» ("The Cosmos Hotel") is the first song in which Mnogoznaal addressed his hometown and the first, many fans say, that he began to reach his potential.

Despite initial contempt for his hometown, Mnogoznaal grew to incorporate it as part of his identity and also highlighted positive aspects of Pechora such as its beautiful surrounding nature, the sounds and aesthetics of the local Komi tribes, and even a type of beauty found in the neglected buildings and infrastructure. Most of the Russian hip hop scene derives from large cities, and takes its inspiration from city culture. The few rappers to make it out of the provinces often shy away from their upbringings and instead favor a hedonistic arrogance ubiquitous throughout the rap world. Mnogoznaal stands out for his uncompromising embrace of his provincial background.
Mnogoznaal spent his early years actively involved in sports such as boxing and he played instruments such as the piano. Like many of his friends he had his sights set on leaving Pechora to go to a larger Russian city and someday bringing his family out with him. Although he made home recordings of his early rap with his friends, Mnogoznaal did not envision hip hop to be his path towards greater success. In the late 2000s, Russian rap was not irrelevant but had nowhere near the cultural power it would acquire half a decade later.
Mnogoznaal first moved to the nearby but slightly larger town of Uktha to pursue a degree in marketing, but upon graduating he found his prospects limited and began his mandatory Russian military service.
Mnogoznaal – Rise to Prominence
Mnogoznaal's Internet blueprint began in 2013 with his collaborations with fellow northern rapper TILMIL. He also produced hip hop beats under the name "Fortnox Pockets," a reference to America's secretive Tennessee gold reserve. In 2014 Mnogoznaal released Марш слонов (March of Elephants) and Иферус: Приквел (Iferus: Prequel). The two EPs showcased a unique style including sometimes hard-to-decipher word plays and invented characters which he would often revisit and use to do a sort of world building for his albums to come. These first EPs did not earn Mnogoznaal fame, but they did catch the attention of fellow rapper Pharoah.
Pharaoh and Mnogoznaal appeared at first to be unlikely collaborators. Pharaoh, not a household name at the time, borrowed heavily from the likes of punk and alternative music, in both his style and sound. He sported designer bands, had long blonde hair, and was building an image of a rap heart throb, with songs about love and sex but with a more vulnerable approach that contrasted to the ultra-masculine hip hop tradition. Mnogoznaal, meanwhile, was rapping about nature and folklore while making humble appearances in interviews with modest clothing. Somehow though, the collaborations with Pharaoh saw Mnogoznaal's career trajectory take off. With other rappers, beatmakers, and Russian creatives, the two formed Dead Dynasty, a music collective which helped to shape Mnogoznaal's future projects with a more dark, hardened mood. This can be heard on Иферус: Белые Долины (Iferus: White Valleys) and Ночной ловец солнца (Night Suncatcher).
Above: "Колхозник" ("Yokel") is Mnogoznaal's most successful track to date.
Following the release of Ночной ловец солнца (Night Suncatcher), Mnogoznaal gained enough traction to pursue music full time.
In 2018, Mnogoznaal released the album Гостиница «Космос» (The Cosmos Hotel), considered by fans and critics alike to be when Mnogoznaal first realized his potential. What makes this album different from the predecessors is that, for the first time, Mnogoznaal focused on his native Pechora, speaking honestly about the bleak reality that many Russian youths face living in such shrinking smaller cities and towns. The album focuses on an abandoned hotel in his hometown, symbolic of the album's message. The lead single Гостиница «Космос» ("The Cosmos Hotel") was ranked as one of the top year end tracks by popular Russian music blog the The-flow.ru and gained Mnogoznaal a sort of respectability that was lacking in the modern Russian hip hop especially amongst the new wave of independent artist who rose to success from the internet.
Mnogoznaal's next album, 2020's Круг Ветров (Circle Of Winds), hit number one on Apple.  The Track Колхозник ("Yokel") reached the Russian Spotify Top 10 and became his most successful single to date. One of Mnogoznaal's least atmospheric tracks, it is an anthem bragging about being a колхозник, the Russian equivalent of a redneck, taking the slight insult to one's status as a "provincial" as a badge of honor.
In 2021 Mnogoznaal announced the release of his own art collective Дуга (Arc) to further expand his musical vision with like-minded creatives. His work has made a steady but noteworthy trajectory in popularity allowing Mnogoznaal to work on a long-term vision. Russian rappers coming out of fads from the Internet age have generally not been awarded this luxury.
Mnogoznaal is known for having an extremely dedicated fanbase and has gained a reputation not just as a talented musician but also as someone who is humble and appreciative of his fans. It is also worth mentioning that the folk-like, other-worldly atmosphere created in some of his music is almost as exotic to a Moscovite as it is to westerners. This gives Mnogoznaal's work a sort of intrigue for Russians and foreigners alike. Mnogoznaal also prides himself as distinctly Russian in an industry that often attempts to parrot Western trends. His choice to embrace his provincial hometown has helped him stand out and sculpt a new sound while speaking to those living through the demographic and economic shifts pulling youths and opportunity away from Russia's more provincial areas.
You Might Also Like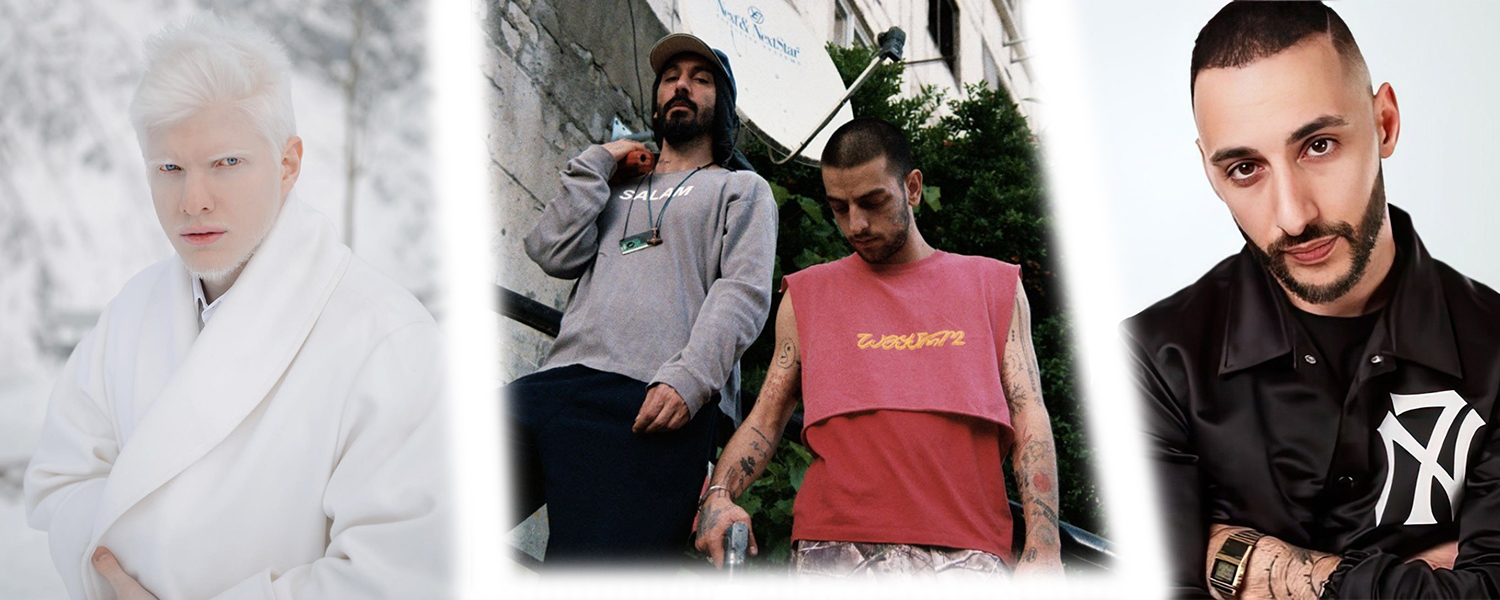 Hip-hop was introduced to Georgia in the 1980s as perestroika loosened the blockade on western influences within the USSR. Local rappers appeared at that time as well, but it was not until the 2010s when the Georgian hip hop scene really began to have appeal not just at home but also abroad. The artists below […]
0 comments