Russian supermarkets have been a great success story of the post-Soviet economy. Several large chains and holding companies have been built and, most importantly, Russian supermarkets have built up the supply chains to provide Russians with an ever-increasing diversity of produce and other groceries.
The following short introductions to some of the largest chains of Russian supermarkets was created by Greg Tracey, an economics student who served as a Home and Abroad Scholar with SRAS in 2019. The list was expanded and updated by Jacob Babb, SRAS' Home and Abroad Scholar for fall, 2021. This guide is intended to introduce future students to the range of grocery stores they will encounter in Russia while studying abroad with SRAS as well as to some of the economics and history that created them.
X5: The Leader in Russian Supermarkets
Perekrestok, Pyaterochka, and Karosel
X5 is the largest retailer by revenue among Russian supermarkets. It is a holding company that controls multiple brands, including the mid-range Perekrestok and budget Pyaterochka, which are staples of Russian neighborhoods and daily life in Russia's more populous Western half. Pyaterochka, a discount convenience brand, comprises the vast majority of X5 stores, with 16,709 locations as of 2020. Perekrestok, a supermarket geared towards more diverse product and higher quality shopping experiences, has about 900 mid-range supermarkets.
The company also runs the Karusel brand of approximately 56 hypermarkets (a very large store that sells both groceries and other consumer goods) which are usually located just outside of major cities. As of 2020, X5 operated more than 17,000 stores and handled $27 billion in gross revenue across Russia and Ukraine.
X5 began operations in 2006, with the merger of Perekrestok (founded 1995, Moscow) and Pyaterochka (founded 1999, St. Petersburg) brand Russian supermarkets. It has since expanded via natural growth and additional mergers – particularly by buying larger brands in Russia's regions and rebranding them. X5 is part of Alfa Group holdings, a massive conglomerate associated heavily with Russian billionaire Mikhail Fridman.
Interestingly, X5's official documents list the company as being founded in 1975, and it is headquartered in The Hague, Netherlands. However, the company's operations are almost entirely based in Russia and it appears to have no recorded activity prior to 2005, meaning that an older Dutch structure was probably bought and renamed to facilitate the original merger and provide legal and tax benefits.
The Chief Executive of the company, Igor Shekhterman, age 50, oversees an enterprise with 339,000 employees. X5 stock is traded on both the London and Moscow stock exchanges under the ticker "FIVE."
The company is in stable financial health with revenues of $27 billion in 2020. X5 and Magnit are far and away the market leaders in Russia's robust grocery store industry. According to X5's 2020 annual report, the company's marketshare as of 2019 sits at about 11.5%, with a projected 3.7% increase by 2022.
The firm is also still expanding its operations. It's added around 5000 stores since 2017, pushing farther east into Russia, where it did not yet have a strong presence. The Leningrad region around St. Petersburg is now so saturated with company stores that some have been closed to consolidate and streamline positions after heavy market acquisitions.
The financial and political crises of 2014 negatively affected X5's business. However, in quickly rebounding from the effects of the crises, the company has gained positive trajectories, such as a growing emphasis on sourcing products domestically or at least from cheaper non-European sources. These trends were triggered by counter-sanctions that banned food imports from Western countries into Russia.
X5 is currently a leader in pushing new-format stores offering more digital conveniences such as self-checkout and even facial recongnition payments. X5 has also been pushing digital sales and has launched its own delivery aggregator, known as Okolo (which means "Nearby" in English) to handle rapid delivery of groceries via courier.
Overall, X5 is a growing industry leader in Russian supermarkets. With a range of low-end convenience stores, mid-range stores, and hypermarkets, it looks to keep ahead of its closest competitor, Magnit. For now, the company is in a stable position, particularly in western Russia.
Above: A history of X5 from 2012. X5 is now runs two of the largest chains of Russian supermarkets.

Discount Russian Supermarket Chains
Magnit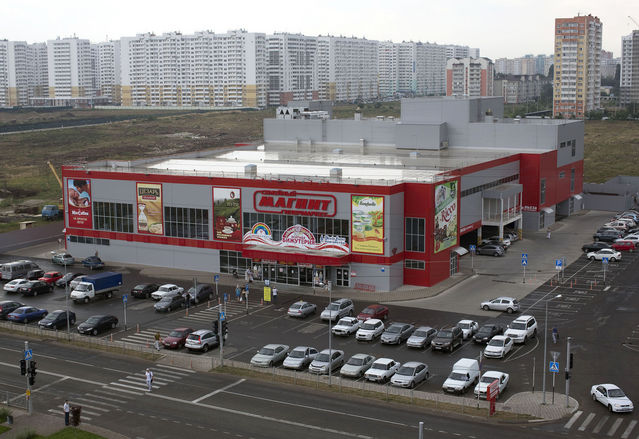 Magnit is the largest retailer by number of stores and geographic coverage among Russian supermarkets. They are fixtures of most Russian cities and one of Russia's best recognized brands. Their almost 22,000 stores are mostly focused on low-prices and convenience to serve a greatest possible cross-section of Russian society. Magnit stores can be found over most of Russia, but are concentrated heavily in the western portion.
Magnit is headquartered in Krasnodar, a city in southwestern Russia. This is where Sergei Galitsky opened his first Magnit grocery store in 1998. Earlier, he was an entrepreneur in perfume and beauty product wholesaling – and this still shows as some Magnit grocery stores also feature Magnit Kosmetika (Magnit Cosmetics) stores. These are usually attached or next door and carry their own branding similar to Magnit, but in bright pink rather than deep red.
Galitsky is both an admirer of Walmart and often compared to Walmart's founder, Sam Walton, for targeting segments of the population that are very budget-minded with slogans like "Always Low Prices." In fact, Magnit has used the direct translation of this slogan (всегда низкий цены) in its own marketing.
The chain of Russian supermarkets defied market expectations when it first opened. At the time, nearly all large investors were focused on Moscow and St. Petersburg, believing that most regional cities would take much longer to develop. However, Galitsky found strong demand and rapidly expanded, eventually taking the company public in 2006. It is still traded under MGNT on both the London and Moscow stock exchanges.
Magnit has been notable for using technology to improve experiences for both customers and employees. For example, sensors were used to ensure managers knew if a store's checkouts were getting too cold. It also now offers delivery through the food service company Delivery Club. However, it has been slower in rolling out such innovations as cashierless stores.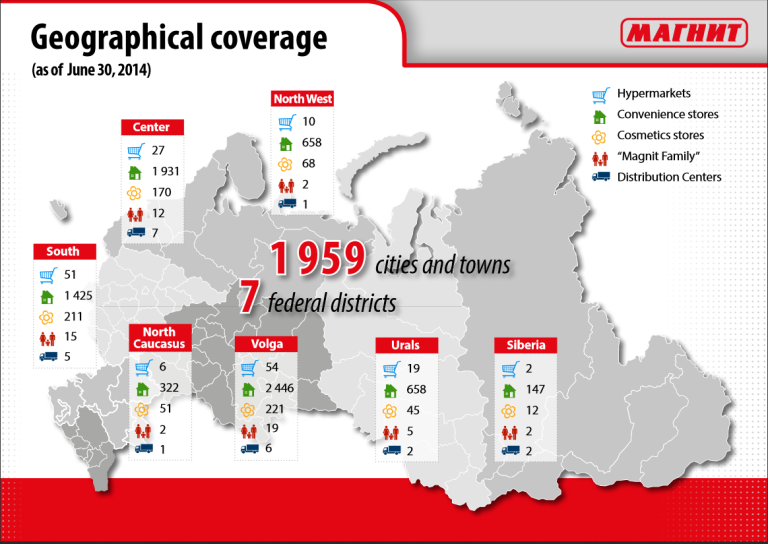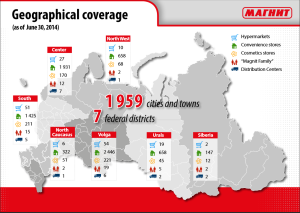 Magnit is one of Russia's two biggest grocery store brands, the other being X5. However, there have been some concerning signs of late. Despite Magnit adding roughly 9,000 stores since 2016, giving it, according to one estimate, a market share of 8.8% in 2020, the company is still struggling to meet their projected market share of 11.5% by 2021. Sales growth also decreased during 2016, which eventually became one of the reasons for feuding among Magnit's shareholders.
In February 2018, Galitsky stepped down as company CEO, having sold the majority of his shares for $2.4 billion to VTB (a bargain, according to economists). VTB is a giant state-controlled bank. Shareholders said they wanted more rapid expansion, while he wanted to focus on profitability, which could also explain the slower investment in digital technology.
The sale caused share prices to slump on both exchanges, amid concerns that a state-run bank had taken over rather than a private investor. This slump came on top of a fall in value that followed the downturn in indicators and the beginnings of the feuding. The stock price for Magnit only recently recovered from this sale in 2020. Galitsky now plans to devote his time to youth football (soccer) and philanthropy.
Meanwhile, Magnit is looking to catch up with X5's revenues via various plans, including opening mini-stores in post offices across the country. With the coronavirus pandemic, Magnit began to invest more heavily in e-commerce, now part of a larger plan to boost profitability between 2021 and 2025.
Expansion is still a concern as well. On May 18th, Magnit announced that they are in the process of buying Dixy, another top five Russian supermarket chain (more information on Dixy below). If approved by Russian regulators, Magnit is set to take over roughly 2,651 new stores, and five crucial distribution centers located in Moscow, St. Petersburg, and the Chelyabinsk region. After negotiation, the price of acquisition has been set at $1.25 billion.
Magnit is a leader among Russian supermarkets and has been a good option for consumers. It will likely continue to be so. However, rising competition in conjunction with its sale to a bureaucratic investor may hurt the company in the long term.
Above: A profile in Russian of Sergei Galitsky, founder of Magnit, one of the largest Russian supermarkets done for one of Russia's main news channels.

Dixy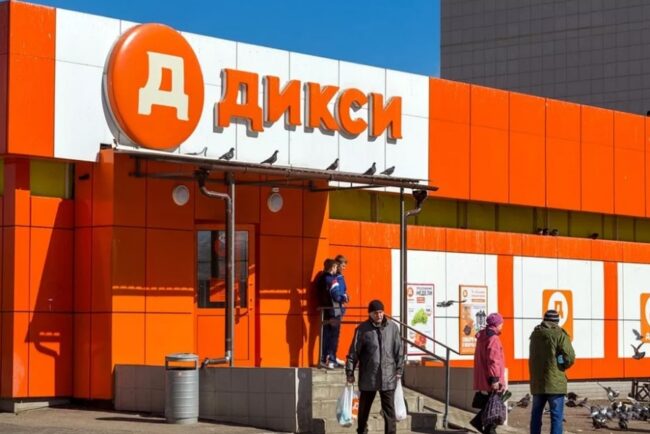 Dixy is a chain of discount Russian supermarkets, known best for serving low-income areas. It operates all over Russia, but has its strongest presence in the western part of the country.
Dixy was founded in 1992. The first store in its current retail format opened in Moscow at that time. Later, much of its growth focused on city outskirts, but eventually penetrated deeper into major cities. It had an initial public offering in 2007, garnering $360 million. The majority shareholder is a company called Mercury, which was founded as a food and alcohol importer by Russian billionaire Igor Kesaev.
Dixy is known for somewhat garish, but effective marketing. Its stores are usually bright orange and it has been successful with marketing campaigns in which tiny toys are given to customers for every 500 rubles spent. Although intended to appeal primarily to customer's kids, on a couple of occasions, these caught on and became brief pop culture sensations, with customers actively trading them online – or even selling them for surprising sums – as individuals tried to complete whole sets.
Dixy will be bought by Magnit (see above), if the sale passes Russian regulators' inspections. Despite being one of the largest chains in Russia, the company has experienced (now fatal) difficulty reaching profit goals since 2016. One estimate put its 2016 market share at 3.8%, with a projected 2021 market share of 3.2%. Dixy's 2020 revenue came in at $3.8 billion, in stark contrast to its reported $4.2 billion in 2016. In light of the recent buy-out from Magnit, the company has now been delisted from the Moscow stock exchange (with its now defunct ticker being DIXY.
Dixy's falling earnings are generally attributed to rising costs from marketing, staff, and rents. A possible reason for some of these struggles is a shift to more expensive operating areas inside city centers. It has stated its desire to cut costs in part by renegotiating rent agreements.
Overall, Dixy is a good place to go if one wants a lot of choices at lower prices and does not mind lower quality. The company is definitely facing some problems that could see it slip among the increasingly competitive field of Russian supermarkets. Magnit plans to continue operating the chain under the Dixy brand, after optimizing its locations.
Above: Shopping at a Dixy store in Moscow. Russian supermarkets.

Krasnoe i Beloe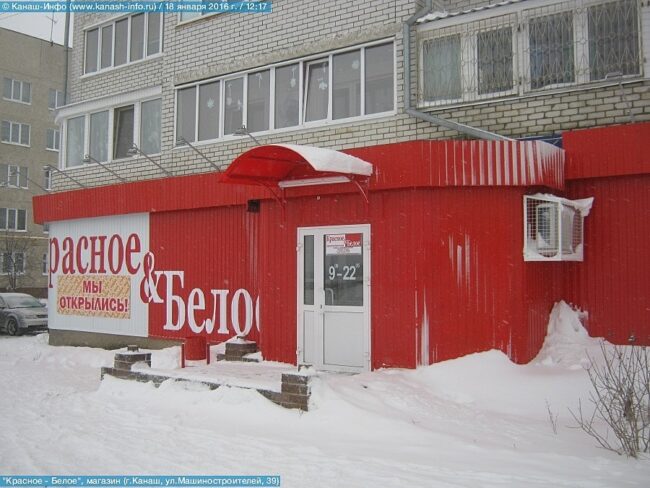 Krasnoe i Beloe is a chain of Russian supermarkets specializing in alcohol and smaller selections of discount groceries. The name means "Red and White," which the owner says is a reference to the Soviet-era tradition to offer guests "white or red?" Red referred to wine, and white to vodka. From this, one might already guess that the store is heavily focused on the sale of alcohol.
While most stores see their highest profits come from alcohol, which usually takes up a smaller portion of the store, Krasnoe i Beloe has turned that model on its head, giving most of the floor space of their generally small stores to alcohol.
While they sell just enough other things to still qualify as a grocery store rather than a liquor store, two-thirds of their 1300 items contain alcohol. Krasnoe i Beloe operates all over Russia, but with particular emphasis on the Ural region, where it was founded.
Sergei Studennikov started Krasnoe i Beloe in the city of Chelyabinsk, located on the eastern side of the Ural Mountains. Currently based in Perm, Mr. Studennikov has mused about moving the headquarters to Moscow to better deal with shifting government regulations on alcohol. Studennikov is himself a fascinating individual. A bootlegger in Soviet times, he recently became a billionaire off of the success of his stores.
Krasnoe i Beloe is a growing force in the Russian grocery store industry. In 2015, it entered the top 10 stores for the first time. In 2021 of this year, it is already challenging Lenta for third place; with 6700 stores in 57 Russian regions, as well as $4.62 billion in revenue during 2018, it is only narrowly behind. The chain employs more than 100,000 people.
Shifting business decisions and political climates have shaped the company's expansion. In a recent interview, Mr. Studennikov spoke about diversifying products. This included the addition of children's toys to "guilt" adults with. He has also said that one of the hardest things to deal with in expanding to new regions is alcohol regulations and the attitudes of government officials.
For this reason the firm will not expand to the North Caucasus, for instance, where alcohol is much more heavily regulated. Studennikov has also ruled out the Far East because of the sparse population.
The store has not escaped criticism. While Studennikov says he wants to change Russia's attitudes about alcohol, to make it more like Italy or France, others say he just wants to take advantage of poor people and make money on Russia's declining number of alcoholics.
Krasnoe i Beloe has also come under fire for making employees pay for unsold inventory, a policy Studennikov says is "motivational." It was also recently raided by the authorities and saw much of its operations halted for several days for what Studennikov said was a "glitch" in the state's computerized business registry system.
Despite Russian regulations on alcohol such as minimum prices, high excise taxes, and restricted operating hours, Krasnoe i Beloe has thrived with a booze-centric business model. While it comes in for heavy criticism, its methods also appear to work quite well, and it is expected to continue to expand for years to come.
Above: Promotional video for Krasnoe i Beloe. Russian supermarkets.

Midrange Russian Hypermarkets
Hypermarkets are very large Russian supermarkets, usually with groceries and a range of other housewares, stationary, toys, automotive goods, and more. Think Super Walmarts in the US… The following are chains that specialize in hypermarkets.
Lenta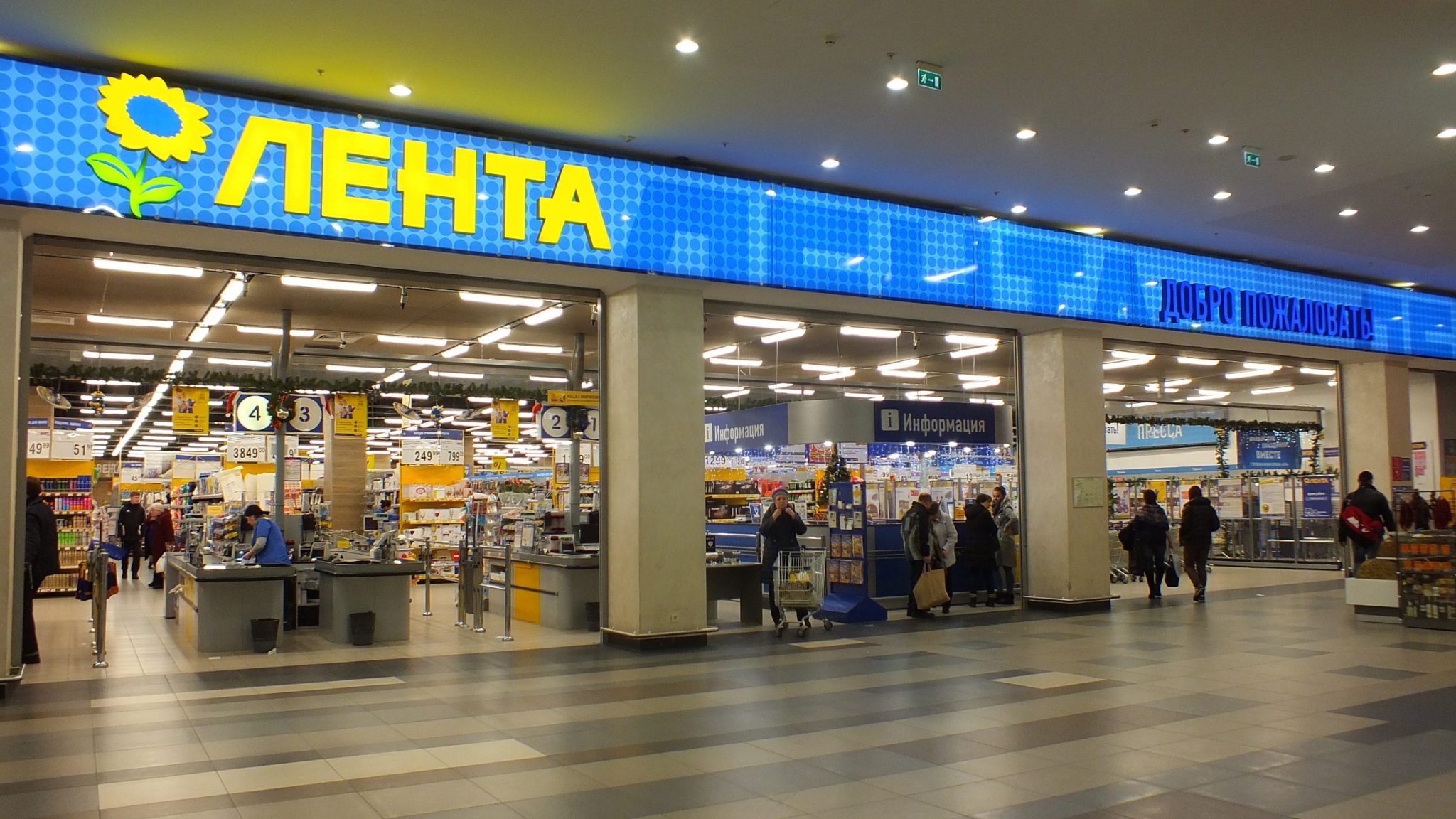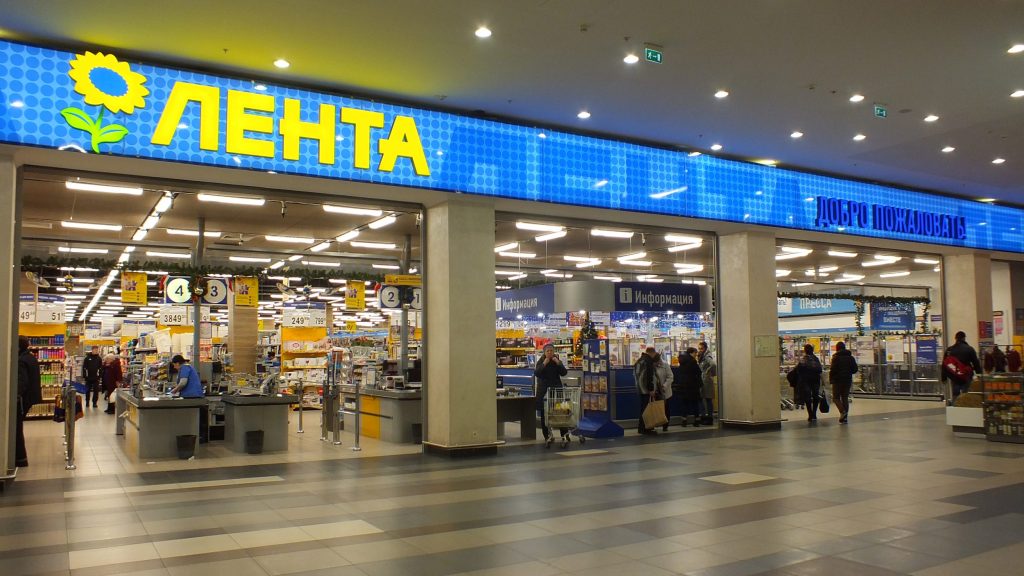 Lenta operates the largest chain of hypermarkets in Russia. Although once struggling, it is now expanding exceedingly well, with 255 hypermarkets and 139 supermarkets in 85 Russian cities. These stores employ 53,100 people. The chain is present across Russia, but has a particularly strong prominence in Siberia. It also bears the distinction of being recognized as a Russian company, but operating mostly with capital from the United States and the European Union.
Lenta opened its first hypermarket in 1993 in St. Petersburg. Its headquarters remains there. The largest shareholders in the company are TPG Capital, an American investment company, and the European Bank for Reconstruction and Development. The company is listed as "LNTA" on the London and Moscow stock exchanges.
The firm is in a distant third in the Russian grocery sector, but has been growing fast enough to keep pace with the rapidly growing industry. On May 19th, 2021, Lenta announced its acquisition of Billa Russia GmbH, a smaller Austrian-owned supermarket chain with a strong presence in Moscow. After this acquisition, Lenta projects a 3% market share in the Moscow region, and a rough estimate of 3.9% total market share in 2020 (achieving previous share goals projected in 2016). These numbers will put it at joint-third largest market share in 2021. The company, however, aims to rise further than its current third place ranking, and overtake Magnit as the second leading food retailer in Russia.
Lenta has made a point of using innovations to grow its business. One example is a loyalty card program launched in 2000, then much less common in Russian grocery stores, that now has over 16 million members. They have also partnered with Texan company Revionics for price optimization, which entails mathematically determining how customers will respond to different prices.
Overall, Lenta has shown that it has the ability to compete with larger brands. It is a good option as a low- to middle-tier store that holds a lot of inventory. It now holds a firm grasp on the top three spot for Russian supermarkets. Though at the same time, it will certainly be challenged in maintaining its ground for market share in the future (Krasnoe i Beloe comes to mind).
Above: A video about Lenta's data initiative.

O'key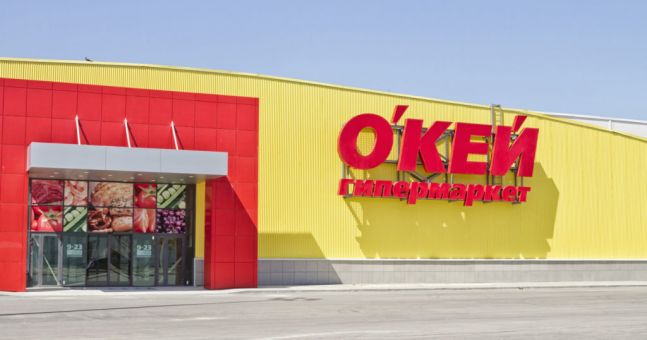 O'key is a well-known chain of Russian retailers focused on larger stores. It operates across the country, with 166 stores in major Russian cities such as Moscow, St. Petersburg, and Volgograd.
Compared to many other Russian chains, O'key only came into existence recently. It was founded as a hypermarket in St. Petersburg in 2002. Although its operations are focused in Russia, it is headquartered in the small European nation of Luxembourg and traded on the London stock exchange under "OKEY." About 23,000 people work at O'key.
The firm is the eighth largest of its kind in Russia. In 2019, its revenues totaled a net $10,252,575. It is particularly strong in St. Petersburg and the surrounding area.
O'key has struggled recently with increased competition. It sold its supermarket line to competitor X5 in 2017 in order to focus on its larger hypermarket business. It has also been hit hard as the disposable incomes of Russian consumers shrink.
Overall, O'key has struggled to maintain its position in the Russian market. Despite recent plans to expand its online delivery services, O'key leadership has for some time expressed an interest in selling O'key's retail business, in order to support other projects.
O'key TV commercial featuring Russian comic Dmitriy Brekotkin.

Speciality and High-End Russian Supermarkets
Vkusville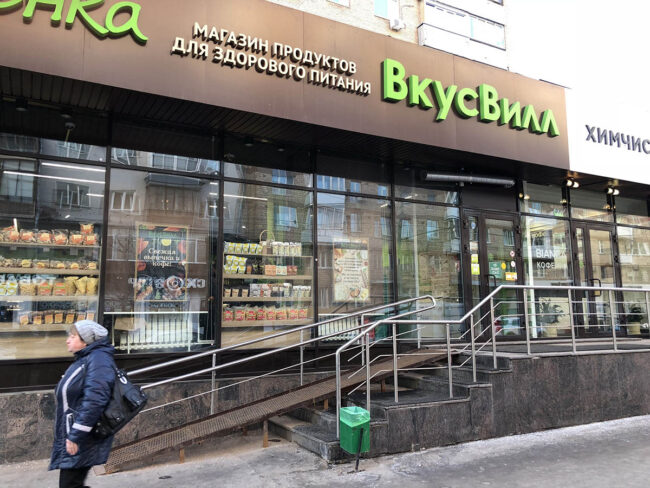 VkusVill is a chain of Russian supermarkets that focuses heavily on fresh food and produce. It is one of the first stores in Russia to attempt to completely integrate its logistics, with the store controlling the production and branding of nearly all of its products. Its name translates to "Tasteville," implying that their fresh food tastes better than products from competitors.
The group that operates these stores was founded in 2009. The first products to be sold were milk and dairy, at the time, branded as "Izbenka" (an izbenka is a traditional Russian rural hut) and offered from small kiosks in rented space in grocery stores. Store founder and owner Andrey Krivenko says that he was initially inspired to launch the business when he could not find a supply of the fresh Russian cottage cheese that his pregnant wife craved.
As the popularity of the brand grew, in 2012 the group expanded to open its first stores with the branding "VkusVill" (usually co-branded with Izbenka at first, and later dropping that to become just "VkusVill"). Most of its first stores were light on products and generally Spartan in appearance. That has now changed greatly.
VkusVill sources its products, where possible, from local Russian farmers and the food is then processed and packaged by VkusVill. Products not available locally are often purchased from locations abroad in bulk and repackaged locally. This gives the store complete control over quality but also a wider share of profits in the production chain. In fact, 95% of goods in-store are domestically and usually locally sourced. Nearly all are VkusVill branded.
As the brand has grown, so have its product offerings, filling the store shelves with most basic necessities from fresh bread and produce to ready-made or frozen dinner items. Russian counter-sanctions against agricultural imports from western countries helped the company by increasing both demand and prices for goods produced domestically. In this, it is similar to Russian meat producer Miratorg.
Russians are particularly sensitive to food quality and VkusVill looks to capitalize on this. The company has also begun to adopt more sophisticated store designs that are meant to impart to visitors that it offers only environmentally friendly and fresh food, with rustic and natural-looking, yet still modern, interiors. The stores now often small delis offering coffee, pastries, and light meals, capitalizing in part on Russia's still-growing coffee craze. They are also now running promotions through their store card program to encourage people to eat a more diverse diet by offering discounts to people who buy more than 30 different foods each month.
The chain has been influential in encouraging small Russian farms to diversify production. It now offers many natural cleaning products and cosmetics – although many of these rely on imports or imported ingredients.
VkusVill brought in revenue of $1.7 billion in 2020. The company set significant expansion plans for 2018. Since the implementation of these efforts, Vkusvill has managed to open 1,230 stores, 320 micro markets, four dark stores for online order handling, and expanding to St. Petersburg, and a range of locations spiking out in about a four hundred kilometer radius from Moscow. In 2020, the company opened its first location abroad – in Amsterdam. They are also pushing heavily into online orders and increasingly into cashierless stores.
VkusVill is a fascinating Russian business that is growing from a small, privately owned chain to a major regional family-run enterprise. A set of unique circumstances and innovations have enabled it to rapidly expand into a significant force. Although it is still not a major national player, the Russian supermarket is tapping into a higher-end market for local, natural foods that has not been given a modern commercial outlet before.
Above: Interview with VkusVill founder Andrey Krivenko.

Azbuka Vkusa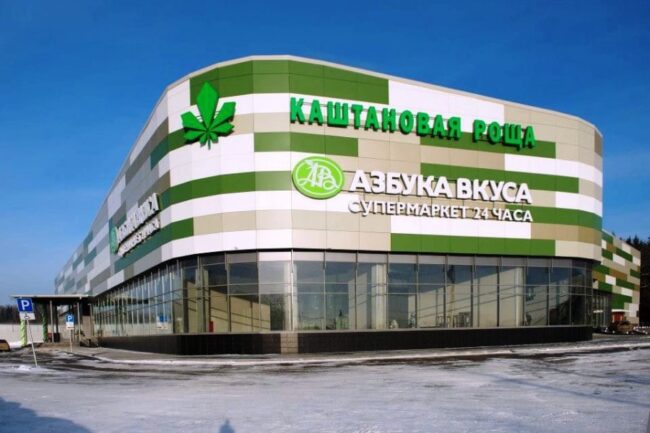 Azbuka Vkusa is a chain of high-end Russian supermarkets. Its name means "A to Z of Taste" in English. Stores are mostly located in Moscow, with some in St. Petersburg. Something it is particularly well-known for is the import of specialty products from Japan, including many western products such as cereals that have production or distribution there.
In 1997, Azbuka Vkusa launched its first store in Moscow, where it also has its headquarters. The founders, Maxim Koscheenko and Oleg Lytkin, own 45% of the business, and also sit on the board of directors. Outside investors, including well-known oligarch Roman Abramovich, own 37%. CEO Vladimir Sodovin has overseen its recent transition from the "supermarket for the rich" to a store that serves a (slightly) more diverse clientele.
In 2016, the company brought in revenues of $750 million dollars. At the present moment the company is privately held, but there has reportedly been some consideration of an initial public offering in the future.
Despite not being the largest retailer, some of its achievements speak to a record of quality rather than quantity. The company is first among Russian stores in turnover per square meter. It also became the first retail food company in Russia to create a quality management system based on ISO 9000 standards.
Not all is well, however. Ownership of the firm has created some controversy, including a lawsuit concerning the purchase of certain shares that involved Mr. Abramovich's investment company Millhouse, which primarily invests in start-ups across different industries.
Additionally, market diversification has brought into question their business model of selling high-end products that one cannot get elsewhere – such products are increasingly fewer within Russian supermarkets as locally produced equivalents become more common and Russian tastes are increasingly diversified.
In 2021, the company announced an exclusive partnership with Yandex.Eats, a relatively young food delivery platform owned by Yandex. While this decision has led to a first-stage loss of customers, they expect a significant payoff, citing the higher level of delivery quality provided by Yandex.Eat. There has been some discussion that Yandex may, in fact, aquire the Azbuka chain in what some analysts say would be similar to Amazon's aquisition of Whole Foods in its attempts to bolster its food delivery and sales.
Azbuka Vkusa definitely has a reputation as a grocery store for the well-heeled. It has a record of high quality but could get into some trouble as the market becomes ever more competitive and diverse. It could well be that its best move forward could be to join 2021's wave of major mergers and join forces more completely with Yandex.
An advertisement for Azbuka Vkusa.

Chains Based in Siberia and the Far East

Slata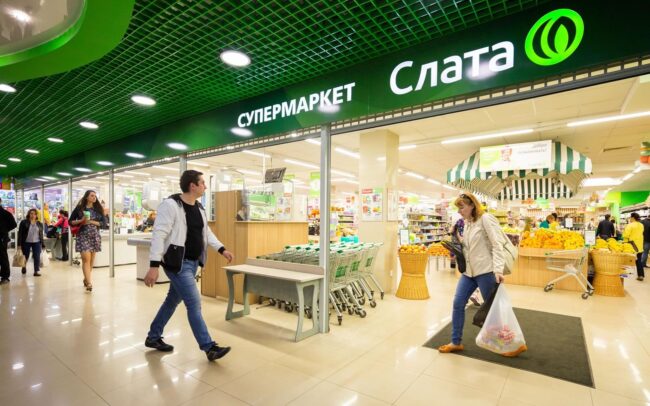 Founded in February of 1996 by Mayak LLC, Slata is one of Eastern Siberia's fastest growing food retailers. Prior to the opening of its first supermarket, the Irkutsk-based company began as a tobacco distributor, quickly diversifying with tea and coffee kiosks as well as coffee vending machines. After years of developing its regional distribution networks, it finally found its place as a supermarket chain, opening its first Slata location in 2002.
Today, Slata offers a wide variety of local produce, Russian produced goods, and pre-prepared meals across its brands Slata, Slavny, and its discounter brand KhlebSol, which translates to "Bread and Salt," a reference to the Slavic tradition of offering a loaf of bread with a salt holder to welcomed guests. In its vast product range, 80% are from Russian producers and 40% of these products come from Irkutsk-based companies, or are grown in the local Angara region.
In the 19 years of its supermarket's existence, Slata has made great efforts to set itself apart from the competition. Breaking into the crowd of Siberian supermarkets in 2002, its first store was among the first in Irkutsk to offer self service to its customers. In 2011, the company became one of the most ecologically conscious of its region, with the introduction of short-life-span polyethylene shopping bags, a total overhaul and streamlining of their in-store energy consumption, and philanthropic work, focusing on conscious recycling efforts, and the replanting of trees. Between Slata's focus on self-service and ecological responsibility, the company has marketed itself as a highly personalized, modern shopping experience well-suited to Irkutsk's friendly and generally environmentally-conscious population.
Across its various brands, Slata currently operates about 310 stores, and employs roughly 8,500 people. In May of 2021, Mayak LLC announced a 33.33% split merger with two other Siberian supermarkets: Samberi, based in Khabarovsk and Smart LLC out of Krasnoyarsk to form a new company called Eastern Union. This new holding will be led by Olga Naumova, former CEO of Magnit. The merger has brought this new collective of brands into the position of top tenth largest chain in Russia, with their collective revenue in 2020 amounting to $1.6 dollars. Now part of a greater joint venture, Slata is part of the largest retail network in its region of origin in Siberia. The brands will continue operating separately.
Eastern Union marks a major event in the development of Russian supermarkets. Development has typically had an east-west divide in Russia, with companies east of the Urals struggling much more than their western counterparts. This has been due, in part, to the reluctance of western-based capital to invest in Siberia and particularly in the Far East. Now, locally grown companies have shown that they can increasingly manage on their own – which may well finally bring western capital in.
Young as it is in the grand scheme of things, Slata is setting itself on the path to become a major force in the arena of Russian food retailers, particularly east of the Urals. After its recent merger, it has not only proven its potential, but also its presence in Eastern Russia.
A video detailing the newer store format of Slata.
Fresh-25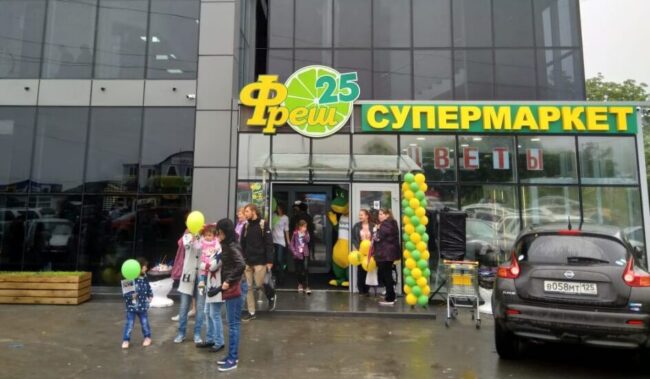 Fresh-25, located primarily in the Primorsky Krai, started off as one of Far Eastern Russia's most preeminent supermarket chains. With their Fresh-25 supermarkets, Radius discount stores, and food delivery services, Fresh-25 had managed to cut out a niche for itself in one of Russia's farthest, and often least provided regions. Though operated much like some of Russia's more generic chains, the company has gained an appreciation from consumers due to its focus on high quality standards.
Most recently, however, the retail chain has suffered a bout of financial difficulties, leading to a number of closers. In 2019, the company pulled in $3.9 million dollars, a considerably low revenue for the cost of its operations. The majority of Fresh-25's locations were bought out by Samberi, a brand of Khabarovsk, and partner of Eastern Union in 2021. While Samberi has referred to this buyout as more of a partnership than an acquisition, this buyout is ultimately indicative of the recent mass consolidation of supermarket chains taking place in Russia.
Opening its first location in Ussuriysk, 2003, Fresh-25 experienced an early duration of success, with 16 years of profitable operation, 55 supermarkets, and more than 3,000 employees. Much smaller in scope than its competitors, Fresh still maintained a healthy financial growth up until only a few years ago.
In 2021, the future of Fresh-25 is not looking bright. Although it is still fairly prominent in Vladivostok, after the recent buyout of a sizable chunk of its businesses, a total acquisition, and rebranding by Samberi is highly likely. And with subsequent ongoing closures, it's a high possibility that the brand may fade from Russian markets.
A news report on one of Fresh-25's newer locations.
You Might Also Like

The History of Russian Grocery Shopping: 1917-Present (on GeoHistory)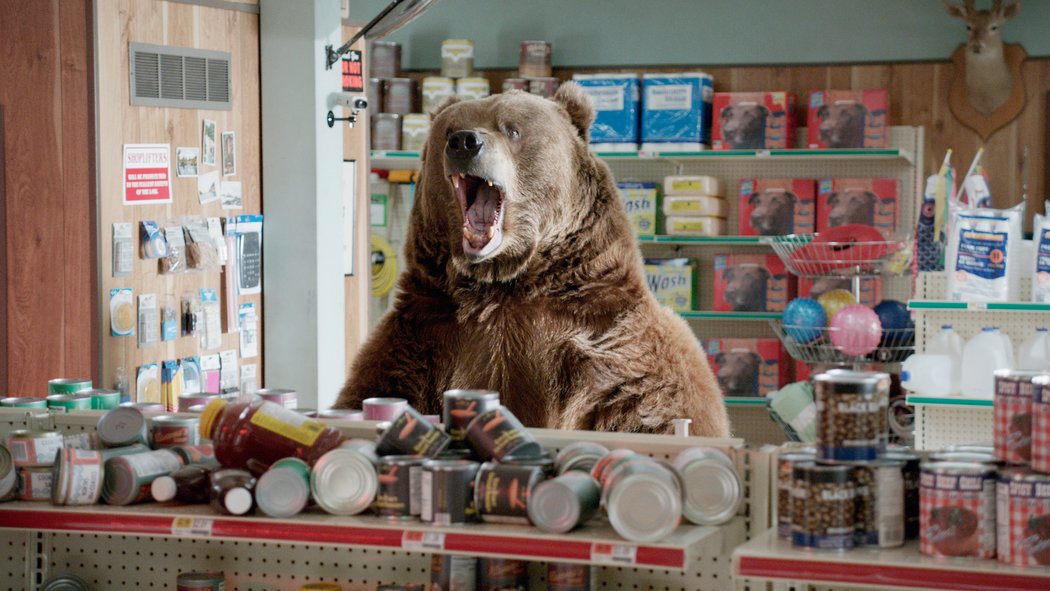 Heading abroad means meeting new people, discovering new ideas, and encountering a lot of new brands. What Russian brands are you likely to find in a Russian grocery store? For Americans studying abroad in Russia, this may be one of your only times to try these delicacies – as they are often only available at […]